Wow. I've been doing this for so long since I was posting at Eventhubs eight years.
As you already know, Markman and Mr. Wizard announced the following nine games for EVO 2019 this year. There are some returning ones, along with brand new ones making their EVO debut.
If you've been following this for so long, you should already know the rules. If not, let me explain it to you all: These are my opinions and mine alone. Also, I will not mention my thoughts on Street Fighter V AE because once again: EVO was birthed from Street Fighter since 1996, and it will always be a mainstay. Lastly, I will mention which game is part of the Sunday Finals.
With that in mind, let's get started!
Sunday Finals Lineup
Once again, Tekken 7 makes its return to EVO this year, this time with new bells and whistles!
Because of the Season 2 update, Tekken 7 will feel different this time around because of the new mechanics that were included in the game, such as wall-bouncing for example. And with new characters joining the fray this year, there will be more excitement at this tournament.
Last year, LowHigh surprised the crowd by using Shaheen to win the tournament. Will he come back to defend his title this year, or will someone take it?
Sunday Finals Lineup
I was surprised to see BB Cross Tag back again this year, let alone be part of the Sunday Finals lineup. Yes, it's making its 2nd appearance at EVO this year.
I'll be honest, I'm not much of a fan of this game, but I did see some enjoyment in watching other people play it. And now, we have more characters joining the fray, which is going to be interesting. Heiho won last year with his Ruby/Gordeau team, but can he do it again this year?
Sunday Finals Lineup
Every year, we would see Melee and Smash 4 appear at EVO, but not this time because Super Smash Bros. Ultimate is making its EVO debut this year!
I'll be honest, I'm glad Melee is not on the main stage again, even though I do enjoy watching their tournaments. Smash Ultimate brings all the characters back previous titles, including the ones that only appeared in Melee and Brawl, alongside with brand new characters.
Right now, this game has the early lead when it comes to a number of entrants. But can it keep the momentum going? I hope so.
Also, RIP Melee. Go take a bath.
Making a second EVO appearance this year, Dragon Ball FighterZ is back, this time with a second season full of new characters and various balance changes.
Last year, this game had the highest number of entrants, beating out Street Fighter V AE's numbers. The game brought out the hype with several memorable moments, including SonicFox's classic method of switching sides which were normally used in the arcades.
And speaking of SonicFox, he was the first-ever DBFZ EVO 2019 champion. Can he do it again this year?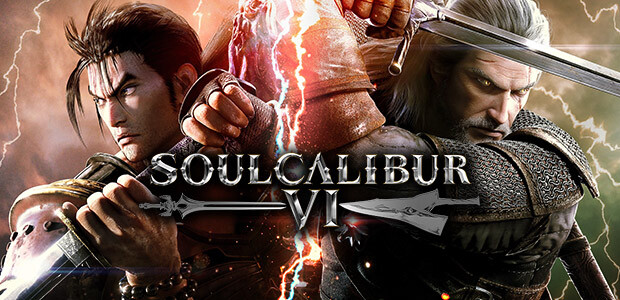 The last time we had a SoulCalibur game was back in EVO 2012 where SoulCalibur V was out. Fast forward to seven years later, and SoulCalibur returns to EVO once again with SoulCalibur VI making their EVO debut.
Here's the thing you need to know: The French are really good when it comes to games like these. I may have lost interest in playing this game, but it is enjoyable to watch in tournaments.
I'm not sure who's going to win, but it will be entertainable to watch.
Injustice 2 may be over, but NRS kept it going by having Mortal Kombat returning to EVO 2019, with Mortal Kombat 11 making its EVO debut.
We all know MK11 is scheduled for an April release date, but this game is more defense-heavy compared to MKXL, which had the running mechanic. This time, this is going to be a crazier title since the fatalities are much gorier than before.
Now I do recall the NRS Cycle that includes SonicFox. Will it continue with MK11, or will it be broken?
This one I never saw coming. For the first time ever in EVO history, Samurai Shodown is now part of the EVO lineup with the upcoming release of Samurai Showdown (2019)!
Not to be confused with the first game, SamSho '19 (or SamSho2K19) is a 2.5D fighting game, following the likes of KOF14. You can relax, it's not like any of the past games that played like a 3D fighter.
I enjoyed watching Japanese players play both SamSho II and SamSho V Special during Mikado Arcade streams, and now I can't wait to see what's going to happen when this game is being played at EVO.
This game should have been on the main stage years ago with the first game, but that and the sequel were at EVO as side games for the AnimEVO event. And now for the first time ever, Under Night In-Birth EXE:Late[st] (or UNIST for short) is now making its EVO debut as part of the main lineup!
Now I'll be honest: I didn't see much of UNIEL and UNIST, but I do recall watching people play it at tournaments and at my college. I may not know much about the game, but it does look fun, and I would like to try it out someday. Maybe by watching this tournament at EVO or looking at past tournaments, it might make me show some interest.
EVO 2019 will be returning back to the Mandalay Bay in Las Vegas, Nevada on August 2-4. Pre-registration already went live, and as of right now: Smash Bros. Ultimate is currently in the lead so far with the most number of entrants. As of right now, I'm currently looking forward to watching Tekken, SoulCalibur, Smash, and SamSho. What about you guys?
Until then… Train Up, Fighters!
---
LOOK WHO CAME:
Virtua Kazama
Roager 8
Batthink 1
xeronio 1