New York Matinee called it "A playful, but mysterious little dish"
Two blogs in less than a week? That's crazy talk, or rather, normal blogging. Actually, this is Blog Post 1.5, since I split my last one in two. Having foolishly boasted of being able to read 100 books last year - I failed miserably. From a time-to-activity ratio, I have a much easier ability to read than to game (although that changed a good bit last year, thanks to the magic of the Switch!). As in my gaming life, I have an enormous backlog of books but no qualms with adding to it when finding interesting reads for cheap or free. If you live in a place with Little Free Libraries or a Goodwill or Salvation Army stores, these are great places to build your personal library.
I read some pretty great books in 2018, one of which took me darn near 3 months to complete (you'll know which). For some personal insight, I went on a real Stephen King kick last year, read some personal wellness books and I've always taken joy in reading certain Young Adult novels, often chosen by how charming their cover and inside illustrations are. Without further ado, my reading list from 2018, now with more pictures than the last blog!
Books Pat Read in 2018, in order of completion
Needful Things, by Stephen King

I'm cheating because I started this right after Christmas 2017, but I really enjoyed this book. I didn't know much about it but it's pretty vintage King. While it bugged me a little that it included a character from another book (not a spoiler), I thought the story was great and punchy. I tore through this one and it was the first of many King books for me in 2018.
Artemis, by Andy Weir

I read and generally enjoyed The Martian, so Weir's latest novel seemed like a no-brainer. The writing was decent and the story was OK, although this is really sci-fi-lite. It's definitely not as heady or fact-driven as The Martian, but definitely worth a read...although I don't remember much about it at this point, which is a testament to its OK-ness.
Understanding Your Child's Sensory Signals - 3rd edition, by Angie Voss, OTR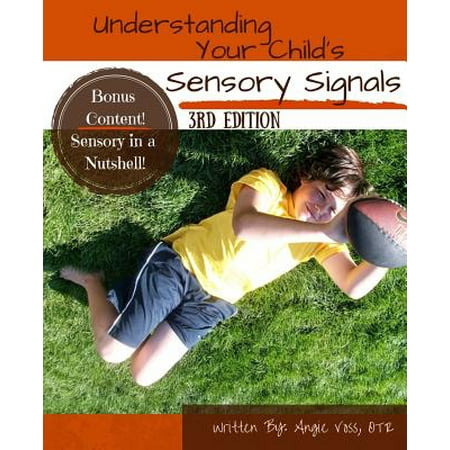 Our son has some sensory issues, so I took it upon myself to get a better understanding of some common triggers and how to work with him on those / not be a total nutcase father getting mad over something my son has no control of. This was definitely an interesting and brief read - not struggling with major anxiety issues myself (for which I'm grateful), this book helped me get better perspective over what's going on in my son's head and one of my 2019 resolutions is to be gentler with him on a daily basis, realizing that sometimes he isn't in control of his thoughts or actions when it comes to this stuff.
Personal, by Lee Child

I love junk fiction. I love the Taken movies and short, punchy books full of a hyper-masculine protagonist kicking the shit out of everyone around him. I love (most of) Lee Child's Jack Reacher series. If you enjoy these books and do not question why Tom Cruise was the worst casting decision possible, I just can't reason with you. In any event, I enjoyed this book. The more recent half-dozen or so Reacher books have been a real grab-bag of quality, but the first 12 or 13 were absolute mint through and through. I read the newer ones with a lot more caution. I read and enjoyed Personal, though, so that's good!
Secrets of a Secret Shopper, by Greg Atkinson
This book was a team-required read. It was interesting and short. I don't remember much about it aside from reading that people like you when you smile more and are genuinely happy. 2019 resolutions! :)
IT, by Stephen King

IT took the lion's share of 2018 to read, but hot damn was it worth it. I didn't know what to expect and remained willfully ignorant of most of the plot, but I chewed through this book in 3 months and loved every second of it. In late 2017 I read King's On Writing, which was an absolutely delightful read and really kick-started me back into the writing that I loved (my "published" Blade Runner 2049 fan-fic here, if anyone is interested). With that, I jumped full into King's works that year, including 11/22/63 and Bizarre of Bad Dreams, each of which I loved. I knew going into this that IT would be a massive book to get through, but I was hooked from the very beginning and didn't want it to end. Forget the 90s-era miniseries (but never forget the ever-delightful Tim Curry), the original book is where it's at for horror fans. Also I realized that this is more a coming-of-age story with horror-lite elements than it is a horror novel. At no point was I ever "scared" while reading this, but can recognize that certain parts were certainly creepy. Ultimately this is easily in my Top 3 books ever read. I don't know if I'll ever read it through again just because of the time commitment, but I would like to. I even summoned the courage to watch the recent movie and actually liked it, even though I'm a big baby! I highly recommend reading IT at least once in your life.
Emotionally Healthy Spirituality, by Peter Scazzero

I read a handful of personal betterment books in 2018 and this was one of them. I'm not really a super introspective person, so I tried to read a few books on emotional health, aka EQ or emotional intelligence. Since my wife is huge into this as well, I read through and took the Enneagram test to see if I could learn a little more about myself. The psychologist in me is still skeptic about any type of personality test that purports to nail down who we are as people, but I think in terms of learning a little more about one's self, this book does an OK job. Check out the Enneagram Test here if you're more interested.
Three Stations, by Martin Cruz Smith

Having studied Russian history and lived in an ex-Soviet country, I tend to gravitate towards Russian and Soviet fiction. This is one of the latest in the Arkady Renko investigator series and I've loved all of them (starting with Gorky Park). These books are written by an American, oddly enough, but he nails the Russian lifestyle, culture and mentality so well. Each of the Renko books are a treat and this one was pretty good, albeit the shortest of them all.
Tatiana, by Martin Cruz Smith

The latest in the Arkady Renko series, Tatiana brings the investigator into more-or-less modern times. As always, the characterization of Russia, and here, modern Russia, is fantastic. The characters are well-written, the dialogue is very Russian in both style and substance (which I love). I can't wait for the next in this series.
Scarecrow Returns, by Matthew Reilly

Matthew Reilly's books are basically videogame novelizations, and I mean that in the best way. His books are all pure junk fiction and I highly recommend the Scarecrow series. "Scarecrow" is the call-sign of Captain Shane Schofield, the leader of an elite infantry unit full of colorful characters. Scarecrow Returns is the 5th book in the series and I loved every damn one of these books. Here you'll find plenty of pages of maps, crudely drawn illustrations and such fine writing as "BLAM!". Look, Reilly isn't going to win awards for how mature his writing is, but these books are damn good fun and are well worth a read. Outside of the Scarecrow series, Reilly also has the Jack West, Jr. series, which is more Indiana Jones-esque and also good fun (West has a METAL ARM!).
Dark Tower, Book 1: The Gunslinger, by Stephen King

Continuing my run of King books in 2018, I figured the Dark Tower series would be a good place to go next. I managed to compile all of the series through various eBay pickups and started here, at The Gunslinger. Now, I saw the Idris Elba movie when it came out and enjoyed it primarily because I had no familiarity with the source material. I appreciated going into this series blind and enjoyed The Gunslinger a good bit. It wasn't overly long, set up the world and characterization of Roland (the titular gunslinger) decently enough, but it's evident that King stretched writing this series out over quite some time - The Gunslinger seemed like a wandering of a novel, a prologue of sorts - which is fine by me. I enjoyed it and immediately jumped into the next in the series.
Dark Tower, Book 2: The Drawing of the Three, by Stephen King

The Drawing of the Three was far more involved than The Gunslinger and had some slow points, but I overall enjoyed continuing Roland's story and meeting the new characters he pulled through the doors. I can already tell that the series is going to really mess with my head, so I took a big break before jumping into the third book (which I have yet to do). The Drawing of the Three was a solid read, even if the pacing suffered a little. I'm really looking forward to chewing through this series!
All You Need Is Kill, by Hiroshi Sakurazaka

This is the book you might also know as "Edge of Tomorrow", featuring Tom Cruise and Emily Blunt. This book was awesome and it actually made me realize that Edge of Tomorrow wasn't half-bad either, aside from white-washing the main character and many supporting characters (and, I guess worth mentioning, significantly upping the age of Emily Blunt's character). Sakurazaka wastes zero time throwing the reader into the meat of the action and the pacing is spot-on. I actually wished this book was longer, which is certainly saying something. The dialogue is good, the sci-fi plot is really original and put to good use and I give this one a strong recommend.
The Liberation (The Alchemy Wars, Book 3), by Ian Tregillis

The final book in The Alchemy Wars series, The Liberation closes out an alternate history story of robot slavery. I really enjoyed this whole trilogy. An alternate history where automaton servants are created and used by the Dutch to conquer much of the world is a really neat setting and Tregillis very smartly pens some real heady ethical conflict here. The pace of each book flows pretty well and it kept my interest throughout. I very much recommend this series and plan to look into some of the author's other works. Definitely read these in order, folks, each book builds directly on the other. In fact, I would suggest not putting too much of a gap in between reading each one. I read books 1 and 2 close together and left a months-long gap to get to book 3 and found, atypically, I had forgotten a lot of the 2nd book.
The Devil in the White City, by Erik Larson

Y'all, I really hated this book. I try not to quit books, much as I try not to quit games, that I'm simply not enjoying - however this one was my first real exception. I bought this expecting a true crime novel about a serial killer in Chicago during the World's Fair. What I got was tiny print, 3/4 of a novel about architecture and 1/4 gruesome, sometimes nonsensical, murder story with no mystery whatsoever. I just didn't enjoy reading this, couldn't bring myself to only read the serial killer chapters, and put this down halfway through. I'm glad I did, because the last book read for the year was an absolute treat.
The Doldrums: Book 1, by Nicholas Gannon

The Doldrums is a Young Adult novel and is absolutely lovely through-and-through. The artwork is amazing, the story is engaging and the whole experience was a delight. This is one of those books that I found at random (i.e. some bot marketed me hard) on Amazon and picked up on the basis of the artwork alone. I'm so glad I bought it. This is one of those charming reads that was perfect for Christmas-time, taking less than a few days from start to finish. I definitely plan to get the second in this series (out now!) and will keep an eye on the author. I bought the paperback, with black and white artwork, but I believe the hardcover has color art, which I would have preferred. A lovely read and highly recommended!
Pat's 2018 BOTY
That's right, I want to make Book Of The Year (BOTY) a thing. Only one made it my personal BOTY in 2018 and I can easily see myself reading it again. As mentioned above, I finally sucked it up and watched the movie over Christmas break as well and actually enjoyed it! I hate hate hate horror because I'm a big baby, but this is definitely more "Stand by Me" (also King, FYI) than proper horror. My BOTY 2018 is:


It was a pretty good reading year for me last year. I'm not sure what books I want to get into yet this year, but I typically take a less rigid approach that involves staring at my bookshelf for a while until inspiration strikes. As a spoiler, I think I'll start the works of Donald Ray Pollock (The Devil All the Time and The Heavenly Table), give him a look!

Happy reading this year, Dtoid!
- ~ I have to return some videotapes ~
---
---
LOOK WHO CAME:
PatBateman17
DeadMoon 132
Boxman214 86
Dere 58
LaTerry 40
PatBateman17 31
The Actual Charlton Heston 23
Agent9 12
Roager 11
Morty 11
Vesalius 8
jobejoe 3