Hey guys I see this question come up a lot in random forums I am in and just wanted to give a quick guide blog and video to help you guys out!
*cue commercial :
HEY! SO DO YOU WANT TO BE LIKE THIS GUY AND BE AN ELITE "SMASHER" (wink*)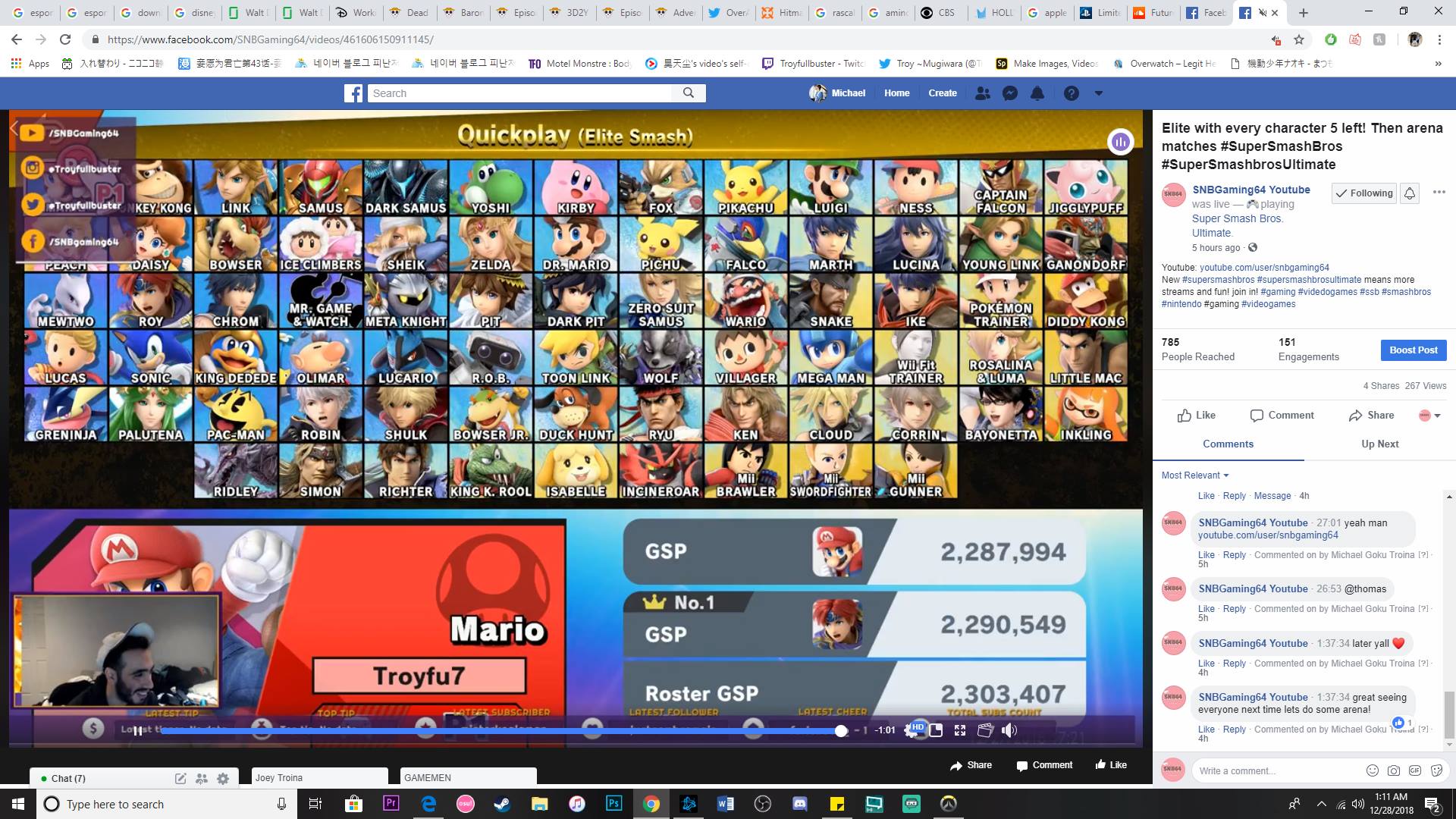 Well am I here to answer those questions.
#1. GSP MATTERS
Yes, the most obvious of all things your GSP ranking matters when you want to climb to elite smash from quick play online. The more you win the higher your GSP and the higher the opponent the higher the gain! (also vice versa)
#2. GSP GOES UP EVERYDAY
So you hitting 2 million today didn't matter when the minimum requirement for Elite Smash GSP was 2 million last sunday! In addition, as more players get into smash and play characters the roster GSP for each character minimum goes up! So you will wake up and see through an average formula of your roster GSP and daily rankings going up your 2 million is now 2.1 million!
#3 YOUR RECORD MATTERS
You can't just expect to be an elite smasher and have a record of 5 wins to 20 losses. Even if you magically climbed to the 2 million ranking chances are your character will not be highlighted into elite! Winning MATTERS again! A hot streak of 10 in a row may not even qualify you so be sure to check your character indiviudal record! *located in video*
#4 Have fun and who cares
Elite smash is just a fancy title...it's the same game
- It'd be cool to find me on Youtube GAMEMEN / SNBGaming64 and waste your time watching guides and couch co-op <3 thanks.
---
---
LOOK WHO CAME:
TroyFullbuster
triggerpigking 11
Retrofraction 7
TroyFullbuster 1