Fear is a very strange feeling. It can be a painful or pleasurable experience. It can come from the most trivial of things that we take for granted, or the greatest of monstrosities physical or imagined. Fear can be definitive and solid, but also abstract and uncertain. It can even come from a combination of these things.
Take for instance spiders. Spiders are a physical creature many people are scared of usually because they threaten our comfort at best and at worst our wellbeing. People are also afraid of things like loneliness or change which are abstract concepts and carry uncertainty with them.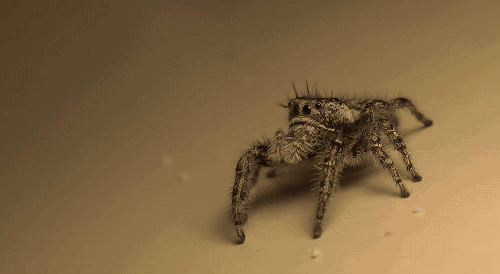 Some people can't handle spiders at all. I am 50/50 on it. as long as they're not in my home I'm ok with it.
If you noticed there have been a good number of blogs touching on different kinds of fears we may have in our lives. This has somewhat unintentionally become the subject of the month. You probably noticed there are some noticeable difference in the quality of some of these blogs as well as the late hour (US Time) that they have been coming out. You may also be aware that 1 day is missing, so it's more like 30 Days. There is a reason for it all and I'll cover it along with the final aspect of fear.
You see right now I'm in a period of transition (moving my life, possibly across state lines). A lot of things are changing in my life namely housing. To my fellow dtoiders struggling I've been there more times than I'd care to admit for a variety of reason that are mostly beyond my control. It's a frustrating affair that is taxing on the mind and body. Some days your spirit just feels broken and fear eats away at you in the lateness of the day. This type of fear generally isn't good. This type of fear begets anxiety and anxiety begets sorrow. It feels like a pit and you just keep falling deeper. However we aren't alone in this and there is no shame in being afraid. It's natural to be afraid of things known and unknown. But what of our time after that, after fear?
And After That: Resident Evil 2
This is a real beautiful song, and it's one that had taken on more meaning for me in my life. After all the horrors have passed, after the trauma, after the hardships, there is peace even after all that. There is an "After" to fear because fear isn't the end of the story, merely a part of it.
Resident Evil can be a lot like life sometimes. You're just trying to live and do the right thing when life throws you a curve ball and nothing seems to get better. You keep pushing forward but it feels like you'll never break through that dark spot you're in. This is magnified by the amount of things simply out of your control.
Like life the undead like to incovenience you in large numbers.
Still, should you choose to take on this living hell there is peace at the end of it. Fear is a moment in time and in that moment our choices dictate the outcome. This is why horror movies and games feel so satisfying. It's not just about being scared but about the time after that, the peace that comes after we've pushed through the fear.
I honestly feel that's an important lesson to remember in life. With the world the way it is it's very easy to get bogged down and buried under the weight of it all. Sometimes you give it everything you have and it just isn't enough. For me that was when I lost my home a few years back. We did everything we could and it just wasn't enough. Anxiety would eat away at my moral as I packed our things and tried to help my Dad as much as I could. It hurt him the most, and that hurt me to see him so pained. That time was also a time of change and uncertainty. Still I kept moving forward despite my fears about the future. There were a lot of things I could not change about my situation, but I took it a day at time and worked on the things I could change. It took time but we made it together.
Now I find myself transitioning again as I mentioned earlier. The place that I'm staying at is being sold off and I'll need a new home. That said New Jersey is prohibitively expensive for what they offer you. This means I'll have to move yet again. Packing up your life and taking it elsewhere isn't very easy. Still it's what needs to be done. Things aren't totally bleak though. I've found reasonable accommodations in Delaware as well as a few other states relatively close by. Finding work has also been a concern but there is opportunity to be found in the locations I've picked. I'll pull through. For all the times I've been told I can't, and for those in the same boat as me, I'll keep pace until the very end.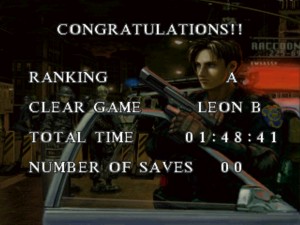 I wanted to share this to let those of us who are struggling know that there is hope for a better day, and I know that despite the setbacks you all face, you can make it, even when you feel like you can't. I wish all of you the best this Halloween season, And After That as well.
---
LOOK WHO CAME:
Agent9
Gajknight 94
LaTerry 36