Here we are, a week before the biggest gaming convention of the year. The biggest publishers in the world will once again try to convince us to spend money on their games, certain gaming publications will rate which booth babes are the best, certain groups of people will once again laugh at Microsoft for lack of first party titles. (Looking at you Sony and Nintendo) But if we're lucky we'll get information on a game we've been dying to hear more about: will Kingdom Hearts 3 finally get a release date? Is Cyberpunk 2077 still a thing? How is the remake of Final Fantasy 7 coming along? Will Activision finally grant me the mercy of an X-Men Legends remake? (I wish for this every single year so at this point it's become tradition) There's disappointments, excitement/anticipation, mild cases of facepalming and the rare moment of "Holy crap, is this real life?" where you wonder how the devs and publishers managed to keep something under wraps in the digital age.
I've personally become jaded to E3 over the years, 2013 being the last time I watched every press conference, floor show and demo live. Now I just pick out which conferences to watch, which floor show has the game I want to see and so on. But maybe this year will be different, maybe I'll get that vacation and sit through the conferences (yes even EA and Microsoft's) just to see if one will catch me by surprise. In that regard, these are some announcements I know/hyped to see:
Kingdom Hearts 3
We know this game is making an appearance, it's even been confirmed Square is pulling their usual release date announcement event sometime next month. After seven years of spinoffs and five more years of actual development, apparently we're getting the game this year. If we don't, we just have to wait a few more years before Hajime Tabata takes over the project and inserts project placement into it. In all seriousness, this is a game I've waited for since completing Jiminy's Journal (And that was really long), and reports on the game are more than encouraging; it won't be long before we're reunited with Sora and friends to finish out the most complicated and convoluted plotline I've ever seen in a JRPG and slaying Heartless and whatever else Square can dream up.

Death Stranding
The first game from the reformed Kojima Productions looks...so Kojima. Not much is known about the game aside from some of the actors who are lending their voice and likeness to the project but it's a game that I've been keeping up because it's just so interesting. Sony has promised to do a deep dive of the game at their conference so we'll hopefully see some actual gameplay and premise from Kojima's latest project.

Shadow of the Tomb Raider
The final entry of the rebooted trilogy promises to put Lara through hell. And I for one am looking forward to it (So much so I even started playing Rise of the Tomb Raider again). This time the game is being developed by Eidos Montreal with Crystal Dynamics working on their Avengers game (Which we probably won't see for awhile). SotTR has already been set for a September 14th release so we won't need to wait long.
Special mentions to Ghost of Tsushima, a game set in feudal era Japan from Infamous devs Sucker Punch Productions, Assassins Creed: Odyssey, Marvel's Spider-Man and Final Fantasy Vll Remake.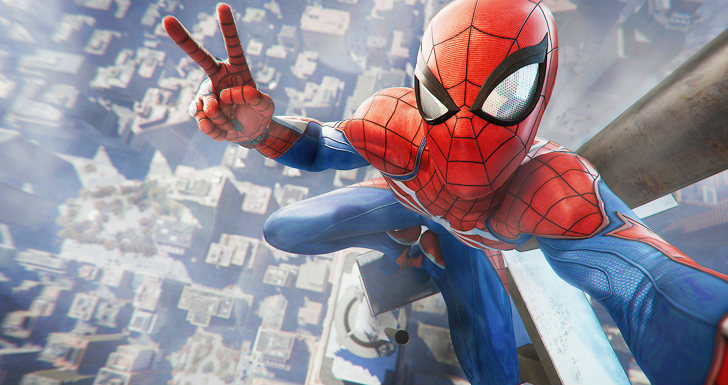 See you in September!
But it wouldn't be E3 without some good ol' speculation would it? Well, SegmentNext dug up a report of Sony's games lineup for their conference. Let's pretend for a second that this is real (If it is then awesome, but I can't find an article to debunk or confirm this so...) and Sony decides to roll out a lineup like this:
1. The Death Stranding presentation with Kojima playing it seems plausible especially since Sony has already confirmed it to be at the show.
2. The Spyro Reignited Trilogy appearnace is also plausible but the fact that the game already has a release date for September kind of kills the credibility.
3. A new Splinter Cell game listing was leaked some months ago, so a reveal would be possible. But the subtitle just screams...fake. But for those who played Blacklist, it would make sense considering what Sadiq said at the end. So we'll see; even if the game doesn't make an appearance at Sony's conference, seeing at some point during E3 wouldn't be too far-fetched. Right? Right.
4. Devil May Cry 5? I guess it would make sense for the game to debut at Sony's conference seeing as how the original three games were PS2 exclusive, the first DMC game not gracing Xbox until DMC4. The game I guess would pick up after DMC2 (Remember, we're operating with the assumption that there's some modicum of truth here)
5. Vanquish 2? Uh...ok.
6. The PS2/PS3 games on PS4 seems legitimately ridiculous. Certain PS2 games are already available for PS4 (Proud owner of Rogue Galaxy on PS4) and PS3 games are available on Playstation Now so this one I gonna file under "Huh?"
7. Metal Gear Solid Snake Eater Remake. I see a couple of problems with this: First, the creator behind the series is not working on it, so I wouldn't be surprised to see some gamers say they wouldn't play it based on that. Secondly, showing the game at the same show as Death Stranding (A game from the mind of the MGS creator) would spark some controversy. Thirdly, it's Konami, when did they suddenly win back everyone's respect? I bet some Konami executive wrote that in to make his company look good to which I say: Metal Gear Survive. And lastly, wasn't Konami intending to move away from console gaming? And why remake MGS3 first over the original MGS? (Yes yes I know, the Twin Snakes)
8. Final Fantasy Vll Remake release date. Okay, I know I'm supposed to pretend this is somewhat real but...like the Reapers of Mass Effect, this just seems beyond my comprehension.
9. Beyond Good and Evil 2 release? Eh, I don't know, the game was only announced last year, with Ancel having gone on record that the game had only just entered development at that time so I'm marking this down as fake. Trailer? More likely. Release date? Lolno.
10. Kingdom Hearts 3 release date. This actually checks out with Nomura stating that the game's release date would be revealed early this month, and with E3 early this month it lines up perfectly. HOWEVER, with Square hosting a press conference this year, something tells me the release date announcement will come during their conference, not Sony's. Sure, the game first made an appearance at Sony's press conference in 2013 but I don't see it happening.
"What do you mean delayed? I've been waiting to kick your ass for over a decade now!"
Overall, I think whoever made that list did it just to drum up interest in E3 this year. But I have to admit something about this year's E3 has me more giddy than some of the last few Electronic Entertainment Expoes I've watched. If I had to make some realistic changes to that list it'd be: Beyond Good and Evil 2 trailer, Playstation Now policy changes, FF7 Remake progress update, and Snake Eater announcement at a live show; everything else can stay the same just for speculation's sake. It wouldn't be E3 without speculation now would it???
What are some of the games you're looking forward? Is that list leak legit or a bunch of hogwash? Let me know in the comments and thanks for reading!
- Remember, a TricksterX a day keeps the ruin away.
---
---
LOOK WHO CAME:
TricksterX
Boxman214 61
LaTerry 35
Gajknight 32
NinjaSpeed 20
Salador 13
Luckrequired 12