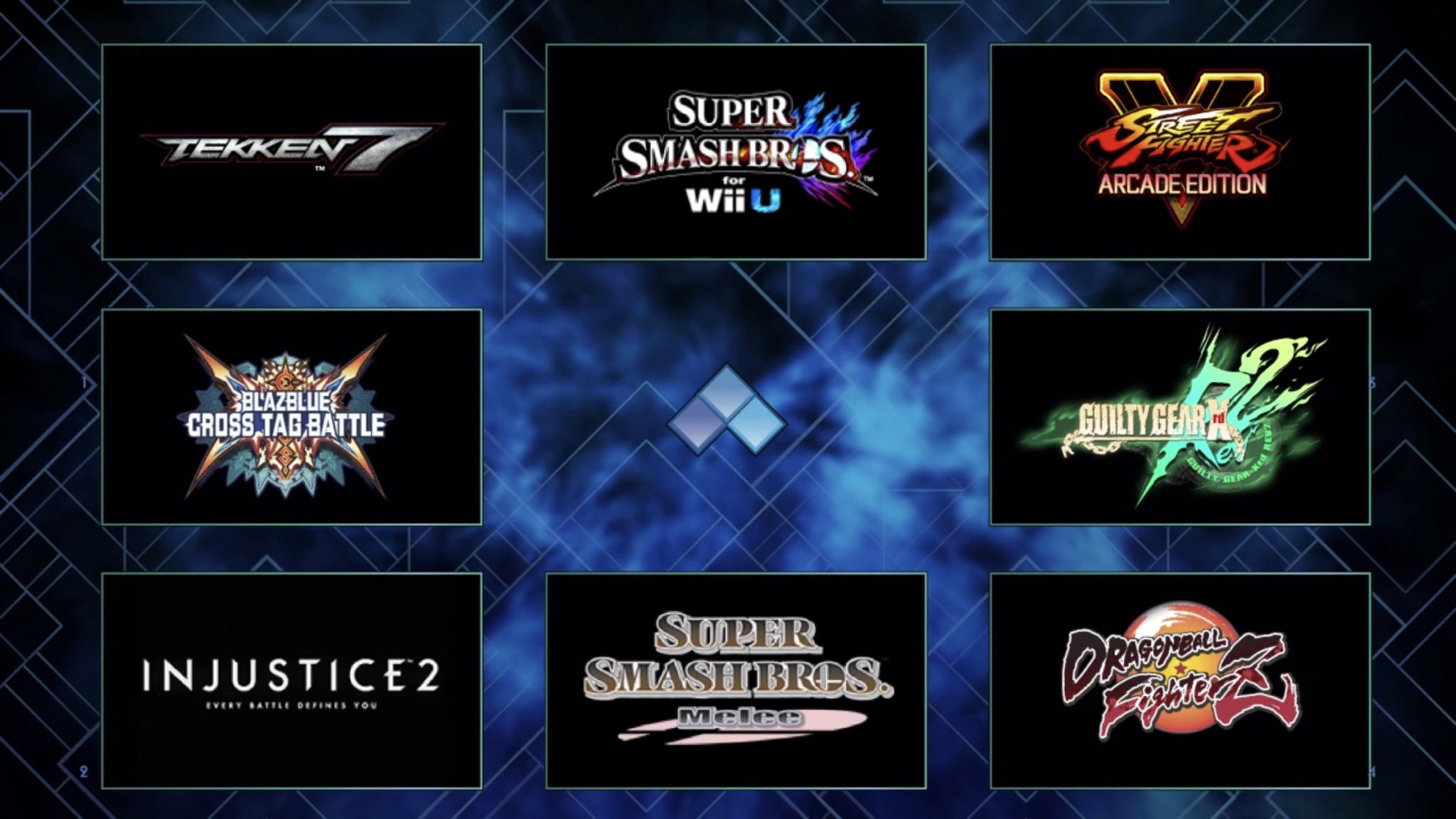 Another year, another EVO 2018 lineup announcement!
This year, Mr. Wizard has announced the following eight games that will be at EVO this year. Out of these eight games, there are one 3D fighter, two 2D fighters, two Smash games, and three Anime fighters.
Rules are the same as last year. If you forgot what they are, I'll post them again:
I will not mention Street Fighter V since EVO was birthed on the Street Fighter series since 1996. However, I will break that rule since Arcade Edition is out.

These are just my opinions.

Sunday's Lineups will be mentioned here.
With that being said in mind, let's get to it!
Sunday Finals Lineup
Last year, Tekken 7 had the 4th highest entrants with over 1,279 players competing. It was the first time a 3D fighting game had over 1,000 entrants. And now, it is returning to EVO once again alongside with new changes such as two new characters, two new stages, balance changes, and more.
FOX|JDCR won the tournament last year by defeating his teammate, FOX|Saint. At EVO Japan 2018, JDCR failed to make it to Top 8, while Saint took 4th in Tekken 7. Will JDCR retain his title this year?
I stated last year that the Smash community is pretty divided when it came down to which game they are playing, whether it's Smash 4 or Melee. Once again, they are trying to satisfy both members of the Smash community.
Smash 4 is making their 4th appearance at EVO this year, only this time it's not part of the Sundays Lineup like last year. It was televised by Disney XP, which was cool. MVG|Salem was victorious last year when he dominated the tournament with Bayonetta, a character who was hit with serious nerfs. This goes to show that no matter how much the character is nerfed, it's not about how bad the character is, it's how the player uses them.
Who will step up this year for Smash 4? And will we see Smash for the Switch anytime soon?
Sunday Finals Lineup
I'm gonna make this one an exception this year. I stated time and time again that EVO was birthed on Street Fighter since 1996 with B3: Battle By The Bay. For every lineup, Street Fighter has to be involved. And every year, international players have won each tournament.
Now making its 3rd appearance (and 1st appearance under a new update), Street Fighter V: Arcade Edition is going to be at EVO. This game has several changes from the previous version, plus it also had the highest entrants.
Tokido won the big one last year by defeating Punk in an emotional fashion. Punk has achieved so much in SF5 at the age of 18, and he will be back, stronger than ever. Will an American player win a Street Fighter tournament this year?
Sunday Finals Lineup
At the end of Blazblue Central Fiction Top 8 for EVO last year, we were greeted with a trailer of a new crossover title featuring Blazblue, Persona 4 Arena, UNIEL, and RWBY. One year later, it makes its EVO debut.
Blazblue Cross Tag Battle comes out in June 6, but that is just in time for the tournament in August. I'm interested to see the craziness behind this game since this is tag-based. Should be interesting.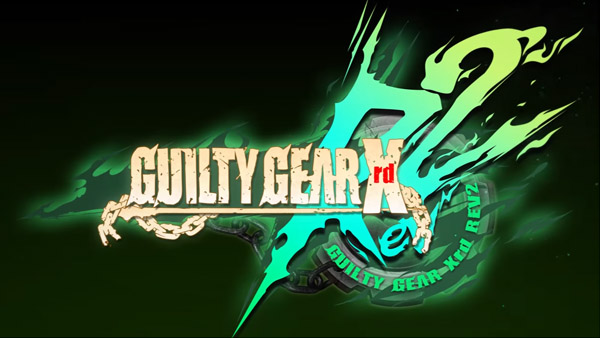 Sunday Finals Lineup
Making an 2nd appearance at EVO this year, Guilty Gear Xrd REV2 returns with a new patch that is due next month. I didn't see much of it last year, but I heard it was pretty good.
I can't comment too much on GG last year since I was on vacation and I was unable to watch most of it, but I heard that Omito won the tournament with his character, Johnny. Will he do it again this year?
Injustice 2 had a crazy moment last year at where FOX|SonicFox took 5th place. Noble|Dragon took 1st place, and made a name for himself.
Returning to EVO for a 2nd appearance, Injustice 2 makes a comeback with new changes and more characters. I can't wait to see how the Ninja Turtles will work in this game since they are going to be part of the roster soon.
Sunday Finals Lineup
Out of all the main games that appeared at EVO, Super Smash Bros. Melee is the oldest one of them all, making a 7th appearance this year. The Melee community has supported this game for years and years, and it has a huge following to this day.
Alliance|Armada took the tournament by defeating C9|Mang0, with high intensity. Will he be back to retain his title this year, or will we see a new champion step in?
Sunday Finals Lineup
I will admit that I was nervous for a moment because I wasn't sure if this game was gonna make it to EVO or not. After all, this game brought a lot of fighters from other communities such as SF, Tekken, DOA, Marvel, and more together.
Dragon Ball FighterZ is making their EVO debut this year in a huge way. It's no secret that everyone here grew up watching the Dragon Ball series during the Toonami days, as well as watching Dragon Ball Super. But to see this game make it to the grandest stage of them all is a dream come true.
This game is hype based on what I see in tournaments. I can't wait to see some epic moments from this game. Anime fighters are taking over this year!
EVO Japan had a successful event a few weeks back, and they announced that they will be back again next year. Hopefully, the lineup will be revealed at EVO 2018.
For the third time this year, EVO 2018 will be taking place at the Mandalay Bay Resort and Casino in Las Vegas, Nevada on August 3-5, 2018. The Mandalay Bay Sports Arena will once again be used for Sunday Finals.
Every year, a new fighter creates a legacy for themselves. Who will be the next one to create that legacy? Only one way to find out…
Until then… Train Up, Fighters!
---
LOOK WHO CAME:
Virtua Kazama
LaTerry 26
Roager 9
Jetfandam 6
Agent9 5
Wes Tacos 1