Whoa, I cant remember the last time I blogged but what's up Destructoid long time no speak (unless you count my pleas to win contests on the comment section). So, I think the last time I actually blogged about life I was becoming a fireman for the FDNY, but well life changes just like Nintendo's online infrastructure….oh wait. Well, they changed Club Nintendo….so there's that…
Anyway, back to the real world. It's funny, I had a few blog ideas planned out and left in the drafts but now that I switched things up with my life and I'm kind of ready to blog again, I think they will finally get out of my drafts and we can get those good discussions going again.
So, what is this big change? Well, I moved just moved across the entire country. You're humble Queens, New York City friendly neighborhood Troy has know moved to the West Coast, Orange County, to pursue his masters! (*cue your whoa's here)
Yep, that's right I am currently attending the University of California, Irvine and actually finished typing this in class as we speak! (I started a bit earlier than most programs so it was a rush move). To be honest, I came here on two reasons: 1- I am taking a gamble on my life and future and UCI has given me that opportunity. 2- that reason doesn't exist anymore but I'll discuss later.
I'm getting my Master's in Business Analytics, I know you all wanted to hear what it was, and well though I studied Economics for my undergrad and my last year and a half I spent around I was a firefighter; I am totally…under prepared haha. There's a lot of programming in it but you know what I find this interesting and I am more than surprised I made the program and on a scholarship as well! All those times doing my homework has finally paid off (and yes I took the GRE and GMAT and did alright on them but holy crap I lost my test taking skills).
I want to do well and succeed and get my dream of working at Blizzard which is 10 minutes from my campus! I know this job field is hot (data analysis, data scientist) and I want to work with the growing eSports industry and work for my favorite company of my favorite game Blizzard & Overwatch. Though I still compete in smash, I don't do it on the level I used to in 2015 but I have been thinking about coming back, though the climb will be steep to even hit top player status compared to what is was.
I've also grown my stream very large to almost 8,000 followers and I hope to make a little bit more out of it and actually use it to stat-pad my resume! It's crazy how much social media and video games have grown and I just want to be part of the industry that brings me so much enjoyment!
(You guys can check me out at Troyfullbuster on Twitch and Gaming Night Live on Youtube) [DO IT]
I did say I would talk to about that second point and well first thing I want to do, like the title says, is to thank Nic! Nic messaged me on twitter after I got into a fight with a girl who I thought (and still secretly think) is my soulmate and well I was really really down and Nic took time out of his day to message me and make sure I was fine and give positive vibes. That means a lot man, even though a few Destructoid editors follow me on Twitter (plus Jed and I did youtube videos together!) it just shows how great this site and community is.
Is it ironic the website I was going to write for acquired Destructoid (Nintendo Enthusiast)?
Yeah, I moved across the country for a girl as well but it had to do with opportunity and blindness for love. Only God will know where my path goes, but I just wanted to thank Nic and Destructoid for that awesome thing.
So, like I said, I've been growing my stream and I also hope to be a caster for the UCI Overwatch team (not cause I totally didn't make it haha) but I'm hoping to expand my skill set and make myself more attractive towards Blizzard. California is beautiful and really different from New York City, but I'm adjusting. I also miss my family and friends but, they are all supporting me and I don't want to let anyone down.
It's funny I don't game as much but at the same time I still do, I guess I just don't play AS MANY games like I can't grind out JRPG's like I used to but I still have my Mario and Sonic skills (as well as Overwatch and Smash Bros skills).
So, come on by the stream, maybe sub but if not come here more cause I'm definitely back to blogging and well, to our future!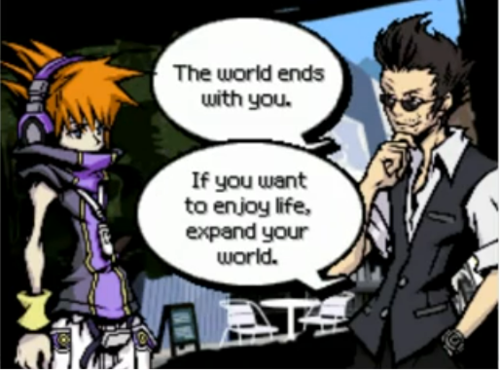 Thanks.
- It'd be cool to find me on Youtube GAMEMEN / SNBGaming64 and waste your time watching guides and couch co-op <3 thanks.
---
---
LOOK WHO CAME:
TroyFullbuster
Gajknight 50
DeadMoon 41
Luckrequired 22
Anthony Marzano 20
Retrofraction 14
kevlarmonkey 13
Uber Mashu 10
TheBlondeBass 10
Wes Tacos 9