On March 6, 2012, Capcom released a fighting game crossover that includes the best-selling 2D fighting game franchise colliding with the best-selling 3D fighting game franchise. That game was Street Fighter x Tekken.
This game had a fair share of controversy before and after the game was released. While the gameplay was praised, it was mostly criticized for bad business practices that tainted Capcom's reputation in the video game industry. As for the FGC, the game had experienced several issues in matches ending in Time Over before the Ver. 2013 patch hit. Outside of gameplay, there was an incident that happened at a live reality show to promote the game before it was released.
If you remember in my first blog, I was actually one of the few players that actually enjoyed Street Fighter X Tekken in terms of gameplay. But due to the controversies that surrounds the game, I ended up ditching it.
Five years later, we are now going to take a look back into the controversial moments of Street Fighter x Tekken based on gameplay, DLC practices, the community, and more. Let's start off with the one that everyone knows about first, which is…
On-Disc DLC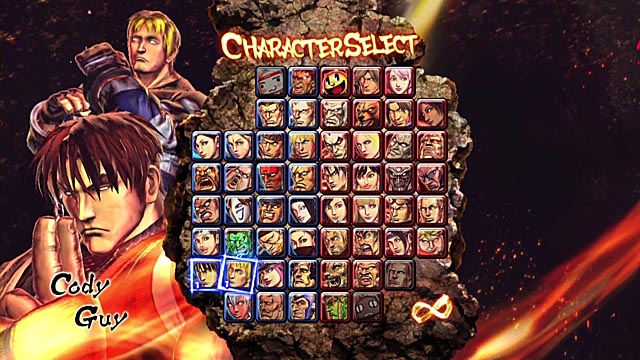 This is the first thing I know everyone wants to talk about.
When Street Fighter x Tekken came out for consoles, some of the players datamined the game to find 12 additional characters that would be later be released as DLC a few months later inside the game disc. The 12 characters that were hidden on disc were Cody & Guy, Sakura & Blanka, and Elena & Dudley on Street Fighter's side, while Tekken's side had Bryan & Jack-X, Alisa & Lars, and Lei & Christie.
Capcom caught major backlash for having Disc-Locked Content because they were making consumers buy the DLC that was already on the disc. Now of course the DLC characters were officially released on July 31, 2012 for consoles, but they appeared on the main roster by default if you bought the PlayStation Vita or Steam versions.
In Capcom's defense, the reason why they put the DLC on-disc for the retail version is because they want to save disk space. That reasoning wasn't good enough for the fans and critics alike, and that was part of ScrewAttack's Top 10 Capcom Mistakes for 2012.
Constant Time-Outs
This one is a common issue in tournament play during the Vanilla era. If you never saw Street Fighter x Tekken in tournament play, I'll just let you know that there were so many matches that ended in Time-Outs. Very rare do we see a KO in those tournaments.
The main problem to why we saw mostly Time-Outs in SFxT was due to the damage scaling in the game, along with the yellow bar recovery becoming fast.
Thankfully, Capcom solved that issue by releasing a Version 2013 update that fixes those issues. Damage scaling felt more similar to Street Fighter 4's, and the red life recovery was slowed down compared to Vanilla's.
Xbox 360 Version Got The Shaft
The PlayStation 3 and Vita versions of Street Fighter x Tekken received exclusive content. On the PS3 version, PAC-MAN and BBA Mega Man were added to the roster as free DLC, whereas Sony's mascots Kuro and Toro were exclusive to the roster. Toro dresses and plays like Ryu since he represents the Street Fighter side, while Kuro dress and plays like Kazuya on the Tekken side.
In addition to the four characters, Cole MacGrath from the Infamous series has made an appearance as a playable character on the PS3 and Vita version. Originally, Nathan Drake from the Uncharted series was going to be a playable character at some point, but the idea was scrapped later on. As for online, PS3 supported tag team online matches in which it would support up to four players playing each other at the same time.
Xbox 360 owners that bought Street Fighter X Tekken got nothing. No exclusive characters, and no online tag-team play at all. Capcom mentioned that they wanted to find an exclusive character for the 360 version, but they couldn't decide on a character to appear due to differences in timing and stuff. As for the online tag-team issue, it was omitted because it was complexed to include that feature on the 360 version, and that it wouldn't be fixed with a patch.
Cross Assault Incident
This one right here was an infamous incident that happened weeks before the game came out. And man… 2012 was a controversial year for the FGC because of it.
In order to promote the game, Capcom created a reality show called Cross Assault which you could watch on Twitch. In the show, there are two teams: Team Street Fighter (a group of Street Fighter players led by FGC veteran Alex Valle) and Team Tekken (a group of Tekken players led by ATP's own, Aris Bakhtanians).
Team Street Fighter includes SherryJenix, TS|NerdJosh, Renic, TFA|Hornet, and Dr. SubZero, while Team Tekken includes Superyan, DMG|Kor, Tasty Steve, Bronson Tran, and 200Yen.
On day 5 of the event, Superyan forfeited to Dr SubZero after revealing that she was being sexually harassed by Aris. For those that don't know what happened, Aris has been making several lewd remarks at Superyan since the first day of the event.
In response to the allegations, Aris responded to GiantBomb with this statement that says:
"You can't. You can't because they're one and the same thing. This is a community that's, you know, 15 or 20 years old, and the sexual harassment is part of a culture, and if you remove that from the fighting game community, it's not the fighting game community—it's StarCraft. There's nothing wrong with StarCraft if you enjoy it, and there's nothing wrong with anything about eSports, but why would you want just one flavor of ice cream, you know? There's eSports for people who like eSports, and there's fighting games for people who like spicy food and like to have fun. There's no reason to turn them into the same thing, you know?"
Since then, the FGC became the #1 target for every gaming journalist's shitlist, including Kotaku. Let it be known that Kotaku hates the fighting game community, and that they will only focus on the negatives behind it.
After that comment, Aris apologized to everyone who was offended. He wanted to give everyone that isn't familiar with the FGC what it was like back in the arcade days where players had to fight their way in order to gain respect with the whole "sink or swim" mentality. In a way, he was trying to defend his community. Capcom also apologized to everyone who witnessed that moment and handled the situation well.
Now of course one day after Aris apologized, Marn and ETR was under major heat with Level|Up over the discussion on which NOS girl they want to bang during commentary. It was a way to poke fun at the scandal that happened. Both men have apologized, and were later banned on commentary for Wednesday Night Fights. The video is long gone, but you can read more about it right here.
Man, let me just say this: The FGC had its fair share of controversy that year because they were trying to make a crossover to mainstream audiences. It's like what Alex Valle said: "99.9999% of the FGC is welcoming with great ppl. Few bad apples does not represent the entire community."
Five Years Later…
Looking back at Street Fighter x Tekken, there were some good that came out of it. For starters, Street Fighter x Tekken brought back several characters such as Rolento, Hugo, and Elena. They even made Poison, a iconic character from the Final Fight series who is currently a wrestling manager for Hugo back in Street Fighter III, as a playable character. Since then, all four characters later appeared in Ultra Street Fighter IV, along with newcomer Decapre. The stages that appeared on SFxT such as Mad Gear Hideout, Jurassic Era Research Facility, The Half-Pipe, Cosmic Elevator, The Pitstop 109, and Blast Furnace, appeared in USF4 as well with different music, and some stage alterations.
Capcom also released a patch for Street Fighter x Tekken titled Version 1.03 that fixes every single issue that was addressed by the community such as ring-outs, ABC launchers no longer zooming in which saves time, and more.
Recently, it turns out that there is a petition to re-release a Remastered edition of Street Fighter x Tekken for the PlayStation 4 and Xbox One. As of right now, 727 out of 1,000 people has signed the petition.
I know what you people are thinking… What about Tekken x Street Fighter? Well according to Katsuhiro Harada, he says it's on hiatus since Tekken 7 hasn't come out yet. Of course, Akuma made his way to the roster in Tekken 7 and he's part of the canon storyline since he's assisting Kazumi Mishima to kill both Heihachi and Kazuya.
Now I know you guys noticed that I failed to mention the things you want to hear about such as the Gem System and Pandora Mode. I didn't mention that because I felt it wasn't much of a problem if you understand how it works correctly.
It's like I said earlier: I enjoyed Street Fighter x Tekken. The gameplay isn't bad or anything, it's just that people didn't give this game a fair chance because of Capcom's business practices with Disc-Locked Content and such. Even though people have bashed this game to death because of it, I feel like Street Fighter x Tekken does deserve a second chance. Regardless of its flaws, it is still a fun fighter.
Before I end this blog, I just want to make an announcement that Final Round 20 is this Friday. It is the first stop for Capcom Pro Tour with Street Fighter V, as well as the first stop for Dead or Alive 5 Last Round's Battle Royal 2017 series. This tournament is celebreating 20 years of fighting game excellency. Shin Blanka and the rest of Big E Gaming are gonna pull off an amazing event this year.
And guess what? For Honor is in the lineup this year at FR20!
Until then... Train Up, Fighters!
---
LOOK WHO CAME:
Virtua Kazama
Wes Tacos 26
Lawman 23
Vadicta 23
Morpho 20
NinjaSpeed 10
MeeGhoulz 9
Uber Mashu 8
Retrofraction 8
Destructoids Very Own Ein 8
Isuma 6
Drifting Deadlock 4
Dango 1