Last night, Mr. Wizard made his announcement on the lineup for EVO 2017. Eight games were confirmed to appear at the event, with the ninth game voted in by the fans. That's right, the Player's Choice game from EVO 2013 has returned.
Before I begin, here are the rules for this blog.
I will not mention Street Fighter V because EVO was birthed from the Street Fighter series since 1996 during the B3: Battle By The Bay days.
These are just my opinions.
Sunday's Lineup will be mentioned on here.
With that being said in mind, let's go!
Sunday Finals Lineup
Now I know what everyone is thinking: "Why is it that EVO gets two Smash games at EVO?! Can't they just stick with just one?!" Well... the Smash community is pretty divided when it comes to which game they play whether it's Smash 4 or Melee. To me, I feel as if they are trying to satisfy both members of the Smash community.
Smash 4 is making its 3rd appearance at EVO. For the first time ever, Smash 4 is actually one of the games that will be part of the Sundays Finals lineup. This is a great opportunity for the Smash 4 community to show the world what they're made of!
I remember back in EVO 2015 where Armada defeated Hungrybox at Grand Finals, and I also remember how emotional both players felt. And then last year, Hungrybox and Armada had a rematch at Grand Finals, which left me and everyone else at the edge of their seats. Between the two men, Hungrybox won that tournament, and emotions ran high.
Now making it's 6th appearance at EVO, I hope to see that same intensity that I saw with the Melee community last year.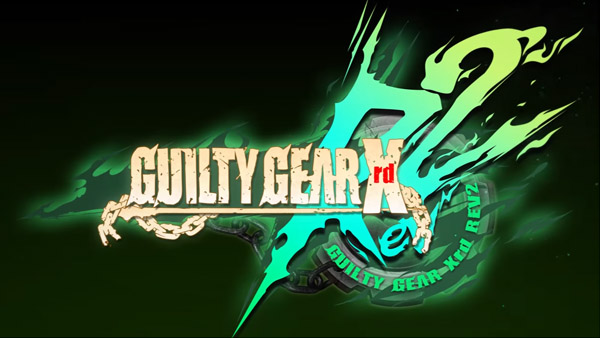 The update to Guilty Gear Xrd -REVELATOR- will be making its EVO debut this year. Since we've seen two additional characters (one of them being the return of Baiken) and rebalanced gameplay, who knows what we will see with the GG community.
During last year's EVO, Machaboo won the tournament with Sin Kiske. Will he do it again this year?
Making its EVO debut, Injustice 2 is part of the lineup. Now we all know that when it comes to NRS games, SonicFox has been dominate at EVO whether it's Injustice or Mortal Kombat. Can he keep it up with Injustice 2? Or will we see a new player that will engrave his name in history?
Sunday Finals Lineup
The last time we've seen a Blazblue game at EVO was EVO 2014 with Chrono Phantasma. We witnessed an amazing Grand Finals between Garireo and Dogura, with Garireo taking an emotional win.
This year, BlazBlue Central Fiction will be making its EVO debut, and it is also part of the Sundays Finals Lineup. Personally, I think this is also great for the anime FGC since this and GG are both in the lineup.
Sunday Finals Lineup
Once again making a return to EVO this year, the only difference is that it is the console version that will be played since it will be coming out on June 2nd. This time, this game will be part of the Sundays Finals Lineup, and of course, the international players will be looking for blood.
Last year, while Tekken 7 Fated Retribution was played in tournaments, Poongko, Knee, and SAINT were the Top 3 Korean players in that tournament. Not to mention, Akuma was giving everyone problems. In the end, SAINT was victorious with Jack-7. Can he do it again this year?
For the KOF fans out there, The King of Fighters XIV will be making its EVO debut. The last time we've seen a KOF game make it to EVO on the main stage was KOF13 back in EVO 2014. Xiaohai was the victor of that tournament, beating Tokido in Grand Finals.
Who will be the first ever EVO 2017 KOF14 champion? We'll find out in July.
Sunday Finals Lineup
For the first time since EVO 2013, the Player's Choice game is back at EVO 2017. As seen from the image above, one of the nine games will be making the cut at EVO this year. The voting system will be based on the largest charity donations.
The votes will go on for two weeks. The game with the highest donation not only joins the lineup, but it will be also be part of the Sunday Finals Lineup.
I personally want to see Marvel have a proper closing, but at the same time I also want to see Pokken Tournament appear again. But then again, Super Turbo needs to be played since Street Fighter is celebrating its 30th Anniversary this year. It's a hard decision, but I predict that Marvel may make the cut.
To view the votes, go on Generosity to view the results.
Now of course at EVO 2017, Mr. Wizard will also annouce the lineup for EVO Japan. This means that we will see other games that are popular in Japan that will make the cut in 2018.
EVO 2017 will take place once again at the Mandalay Bay in Las Vegas, Nevada on July 14-16, 2017. Mandalay Bay Sports Arena will be used for Finals on Sunday just like last year.
If your favorite game is part of the Player's Choice Lineup, take the time to go vote. This is your chance to let your voice be known to the community that you want your game to be part of the lineup. As for everyone else, if your favorite game is not on Player's Choice, be sure to be on the lookout for the EVO Japan Lineup announcement at EVO 2017.
Last year's EVO was history-making. Now, EVO 2017 is going to continue that trend. Let's go, FGC!
Until then... Train Up, Fighters!
---
LOOK WHO CAME:
Virtua Kazama
TheBlondeBass 18
Retrofraction 15
PStoid 12
Isuma 6
Bukkake Waffles 5
Dwarvenhobble 2
CeeDotGreen 2
Batthink 1