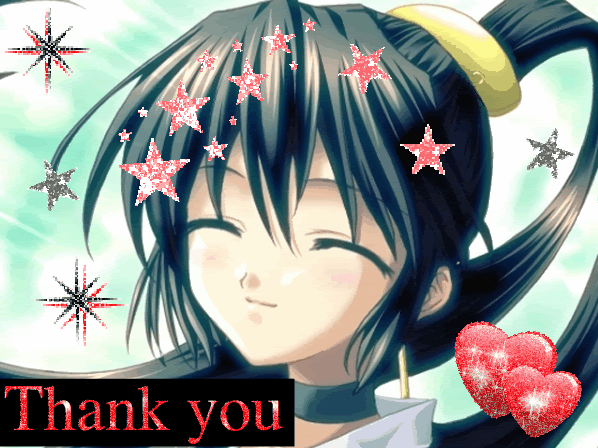 I know that I haven't been super active lately but I have wanted to give some shout outs to some of my favorite community members who have made an impact in my life. Just know even if I don't give you a special shout out that I do love and appriecate you all. I am very grateful to be apart of such a loving and fun community. I love that when I come on here and post about my life, good or bad, that you all give such an outpour of love, support, and kind words to me. When I got my promotion at my job, this was the first place I posted about it online.
JuIce
The running joke, started by Larx (we miss you buddy), is that Juice and I are Madoka and Homura. I wanted to thank Juice for getting me on this site in the first place. He nudged me to join and I am so glad that I did. I would also like to thank him for being so supportive of me. He is the peanut butter to my jelly, my Spongebob to my Patrick, and my Homura to my Madoka. He has so much strength and love to give. He loves this community so much and loves that he can serve the site and make the site better. He has shown me to put as much love and energy into everything that I do.
Panda
Oh Panda. I love your spirit. You are quiet and soft spoken but you have such a fire in your soul. I wanted to thank you for are random chats we have had, and the friend you have become. Juice speaks very highly of you and I love knowing you guys have become such good friends. We are lucky to have you as a community manager. You bring a level head and you look out for the little guy. I wish you didn't live so far away so we could hang out every single day. So thank you for being a great friend. I wish more people could be like you!
Occams
First off, thank you for having a picture that has cats in it. It makes me so happy. I think we all should have pictures with cats, because you know, cats are the best. Second of all, thank you for the random chats about life, food, and love. You are such an easy person to talk to. I trust that I can tell you anything. You have a trusting nature and a fun loving personality. Your knowledge and love of food is amazing. I loved talking about different meals with you. I should have taken your advice to make bussel sprouts as a side because it turns out that Juice loves them.
I could go on and on about all the wonderful people on this site. Carp for always giving out *hugs* when people have a bad day. Vxxy for being a fun person to chat with and putting up with me when I am drunk. Zabby for being a voice of reason to me when I am stressed about work or just life in general. Mike for being a sexy son of a bitch and keeping all of us in line or being the cause of the chaos. Hypno Coffin for all the wonderful giveaways and being such a loving person.
I am just so incredibly proud to call all of you my friends. My weird, crazy, nerdy, anime loving, game loving friends. So thank you all for being apart of this community. Thank you for being you. Thank you for loving me in my weirdness.
- Don't forget. Always, somewhere, someone is fighting for you. As long as you remember her, you are not alone. - Madoka Magica
---
---
LOOK WHO CAME:
Yue chan
Seymour 33
Parismio 33
Jiraya 31
Inquisitive Raven 26
vxxy 20
Zaboru 14
DeadMoon 11
Retrofraction 11
GoofierBrute 9
Pizza in a Tangle 7
LaTerry 6
Kristmas Kaiser 6
GodEmperor Paige 5
TheBlondeBass 4
JPF720 2
Funkotrons Finest 2
modreap 1