That's that! I've now wtinessed the power of three. My time at my third Comic-Con is over and it was, easily, the best one yet!
For this year, there was a slight change in venue. It's still technically the same spot, but with a MUCH larger lounge area (shown above) and a single gigantic showfloor whereas the previous two ACCC's were held within two semi-large areas connected by a middle section that housed the hallways leading to a small cafe. Though, I actually really liked the old cafe area. Was a very cozy meet-up spot! And the large showfloor, while accommodating for the growing attendance, meant there was a little less to see at any given turn.
That aside, I absolutely loved this year! In fact, it might be what soon finally pushes me out of the dire funk I've been in for so damn long. Said funk is something I don't think I've been over much (if at all) around here as, for better or for worse, I'm not one to be incredibly open about my struggles. Maybe it's because I sometimes get to feeling like (as many do) I'm just lazy rather than depressed or not tough enough rather than riddled with legitimate anxieties, or maybe I just don't want to burden too many with my frantic mood swings and angst. I've discloused the specifics to some very close friends of mine (as well as my counselor) who have all been very understanding and I feel that has been enough to get me over one specific hurdle (the fear of being judged), but the toughest one has been actually getting better.
Medication will likely follow very soon (once we get our insurance straightened out), but even that will only be my convenient leg up. I can't rely solely on that. So, I need to perk the fuck up the best I can!
Helping a great deal is that more people stopped me for photos than the last year or previous one combined, I snapped up close to three times as many usable shots of other cosplayers, AND I was able to somewhat prioritize my vendor purchases rather than buy something for close to a hundred dollars that I'll immediately regret having purchased the next day (and that never doesn't feel awful). Not only that, but the cast of celebrities was also the most awesome and that's what I would like to get out of the way first because... Jesus, it's tough narrowing down so many great character getups!
Chris Rager was my first stop, who I had went to see for his role as Mr. Satan/Hercule in Dragonball Z, but it was a happy surprise to find that he also voiced Torgue in the Borderlands 2 DLC and The Pre-Sequel! Leading up to ACCC, I spent a little time researching each guest voice actor's various roles and couldn't find anything about Chris Rager as Torgue. I even went into his IMDB expecting to see Torgue because both him and Hercule sound so alike!
I did only use IMDB, however. Like a bum. So, I waited until the next day to have him sign my copy of Borderlands: The Handsome Collection. Naturally, I had him also sign my Season 3 of DBZ.
I was so surprised to see Torgue busts around his table that those initial first seconds with the guy were a little... lax?
"(!) ... you're him!", I said.
"Yeah, I'm me!", he responded.
"Yeah!", I say, as I rush to get my DBZ Blu-ray out before things got especially awkward. I even forgot Torgue's name, I was so shellshocked!
But, I quickly recovered and told him I'd see him Saturday as well! Seemed like a real broseph kind of guy.
Much later that same day, I met Josh Martin and had him also sign my DBZ Season 3 (which, I should point out, is my favorite for many reasons)! Voice of various characters throughout Dragonball, but most notably Majin Buu! Meeting him felt a lot more natural. By that point, I had eased myself into the limelight of Comic-Con and was having a wonderful time.
Interesting Factoid: He was actually the body actor for, of all characters, Barney the Dinosaur! Wouldn't be surprised if he was also the voice, but I didn't bother asking about that. Not necessarily a "small world" scenario, but that was definitely something to discover! Cool!
I actually used to watch Barney as a child, so that's even more cool... I think!
I didn't think I'd find myself tantalized by any of the guest artists, but this here's Arther Suydam! Author of many a comic book, including X-Men, Aliens, Predator, The Walking Dead, Batman, and more.
Was a decent guy, but his art was stupendous! What I bought was apparently an X-Men #1! Well, not the literal first X-Men #1, but what seemed to a reboot of sorts that started back in 2013. Nonetheless, just look this:
My print is sans the title and whatnot. Very awesome!
I still need to get around to framing some choice art I've purchased across these past ACCC's and PAX's.
Sometimes, it's the most unassuming celebrities that you can find yourself enjoying the company of the most. Take Ernie Reyes Jr. up there! He played not only Kino in TMNT II: The Secret of the Ooze, but was the body actor for Donatello in the original film! An incredibly bright and fun guy!
At first, I thought to myself "That one guy from Secret of the Ooze? Eh. I guess that's neat.", but, before I knew it, I was chatting with him, finding out about his role as Donatello, and making a spontaneous request for the above photograph! And those suits are actually peeps in costume posing around for pictures with other peeps. Went up to shake their hands and they were surprisingly poofy, heh. Naturally, they were dancing to GO NINJA GO NINJA GO NINJA GO!
Another unassuming appearance was Tim Rose! Most notably the body actor for Admiral Ackbar in A New Hope, but is also prominent otherwise having worked on The Dark Crystal, Dinosaurs, Star Wars, Teletubbies, and more as both puppeteer and actor!
Seems as if the guests that see small but very consisent streams of fans of coming through are the most talkative. The couple that went before me must've enjoyed a solid 10 minutes of conversation with the guy. Which was far from a problem as it was cool hearing him talk about his old filming anecdotes. He even hinted that Admiral Ackbar may or may not be in Rogue One... who knows!
Yaya! This was one of the guys I was most excited to see, James Arnold Taylor! He's done a lot of work, from voicing Johnny Test, to Obi-Wan, to Leonardo... but, you or I probably most know him as Ratchet from Ratchet & Clank as well as Tidus from Final Fantasy X!
I had him sign my two favorite Ratchet & Clank games (Going Commando and A Crack In Time) as well as chatted with him about this or that. Was curious about his involvement with both the Ratchet & Clank film and its video game counterpart. Despite them releasing around the same time, he claimed there wasn't much overlap which I should've guessed myself as I even told him I completely forgot that voicework is one of the first things they do when crafting CGI films. Which, by the way, reminds me that I really need to watch the film!
James' natural voice is very similar to Ratchet's, so that made me feel good and giddy. And he's so tiny! I'm actually bending down with my legs slightly in the photo. Also, con volunteer sneaking in a cheeky smile in the back.
Of course, the stars of the show (along with the ones I was less interested in like the cast of Gotham and Sons of Anarchy... unfortunately, I never did see the cast of Stranger Things on either day) were the body and voice performers of GTA V's three main "protagonists". The first, here, being Shawn "Solo" Fonteno! You can take a wild guess as to who he played. As Steve (Trevor) put it during the GTA panel I attended, "Yeah. He's black in real life!".
Much like the chap who played Lamar, he was practically pulled off the streets and immediately told to fill the shoes of who would normally be a "professional". He had done some acting in the past and his cousin (believe it or not) was actually the one who played CJ in San Andreas (still blows my mind), but that was about it. Perhaps it just runs in the family! Super chill guy. Would LOVE to actually hang out with him one day.
Seemed to like my costume, as well! "Ay yo, what's that from again?". I answered "Persona 4! Do you play it?".
"Nah, but I've seen it. *smile*."
In what capacity, hm?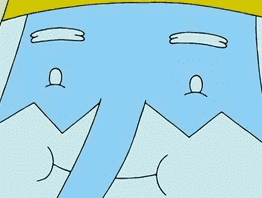 Ned Luke, the fellow who played Michael, getting his "dad" on with that beard!
While he was easily the most talkative during the GTA panel, he was somewhat reserved towards me. Which was actually nice, because he reminded me of me in a way right then. He was flattering, calm, but not amazingly outgoing. Maybe I just caught him on a down day, because, boy, he seemed so damn fun during the panel!
He says he often tries to get people believe he's Michael while playing GTA Online, but they usually write him off as some "old fuck". Awwww. And his wife is supposedly a yoga instructor, which led to him getting a lot out of his confrontations with the creepy one in GTA V. He hates yoga in real life as much as he does in the game! So, what's his favorite character line?
"Ehhh, nama-go fuck yourself...". I agree! That was a good one.
What probably comes as no surprise to anyone is that Steve Ogg, Trevor, was the most eccentric of the bunch. Not content with just snapping a selfie, he, himself, snapped up more than several!
Upon first meeting him, he was clearly interested in my cosplay. Miming his hands through streaks of hair that weren't there, saying "I like that!" and working his way down towards my pants, which he awarded "Best Pants 2016"!
He started to comment about my shoes and how he used to buy similar ones from a choice retailer, inquired about who my character was, everything! He was so great! And when I had accidentally left my Better Call Saul signed photo, he was surprisingly concerned about whether I got it back. Casing around his immediate area, making sure I had got it from the volunteer he sent to deliver it back. I gave him a thumbs up from the crowd and he responded in kind.
I just... love him. You know what his hobbies outside of work are?
"Oh, I don't know... my son..."
He's definitely brash and out there, but he's clearly got a wonderfully big heart. I couldn't have asked for a better Comic-Con experience!
Well, it was either that or Sean Schemmel (Goku) and Chris Sabat (Vegeta) recording an equal parts touching and hilarious speech, in-character, for a friend of mine who really needed some cheering up. Though, I'll probably just keep it to Facebook and the group I shared it with there. I don't want it to feel any less personal than I've already made it, heh.
All three of these guys signed my PS4 copy of GTA V.
The last of the stars I met was Tom Kenny (I don't have any pictures of me and Sean Schemmel or Chris Sabat), who doesn't really need an introduction... but, hey, I'll give him one anyway for posterity: HE'S SPONGEBOB FREAKING SQUAREPANTS! And the Ice King from Adventure Time, Starscream from Transformers, and so on. *ahem*
While in line waiting, I saw how diligently he worked to make everyone happy. Greeting folks as Spongebob, recording impromptu skits as Spongebob, screaming very very loudly as Spongebob, and one kid wanted to hear his Starscream... but, it was mostly Spongebob! And he didn't ever seem to feel obligated to do it. He knows people love him and that's what drives him, which is impossible to disrespect!
Since I didn't have anything for him to sign (I used to own some Spongebob DVD's), I just paid for the above photo and asked him about something. That something being the time he supposedly met Egoraptor (Game Grumps, 'Awesome' cartoon series, Starbomb, etc.) whilst watching a building burn down. Apparently, it was some paintings store and it was actually just as casual as it sounded, both of them making their way in their cars until they saw the aforementioned store completely ablaze! They then decided to watch a small part of the world burn. Tom was actually aware of them beforehand as his son watches Game Grumps all the time, so they had some fun whilst meeting.
"We should get together after the show and watch a building burn down!", he told me.
Love it.
Oh, and his son also did an animation for Game Grumps as well! Don't know which one, though.
Now, here comes the hardest part of this blog: Narrowing down my most favorite of the cosplayers. Over 200 of these photos were of cosplayers and there is no danged way I am posting every single one! So, excuse me for a moment whilst I put my awful biases to work...
Darkwing Duck is a character I've never seen cosplayed before, so props to that!
A very pretty Kasumi, who was actually my first video game crush!
Was, honestly, probably just because she had the biggest bonkers. I was, like, what... 12 or 13?
I'm shaking my head in amazement. It's always the most creative or out there cosplays that do that to me.
He even included the History Channel watermark. He didn't have to, but he did.
A... a Whatagirl? Yeah! This year's ACCC was sponsered by Whataburger, so you might as well indulge a little bit!
A big ol', adorable Pokemon family!
I'm not usually impressed by Joker cosplays, but group dedication is something that I highly appreciate!
But, hey, ya know what? I can always appreciate some classic Joker and Batgirl!
Whoa...
I'm just gonna say what we're all thinking:
That plague creature is really tall!
Love this! Another original cosplayer. "Red Guy" from the YouTube series, Don't Hug Me I'm Scared!
Yaaaay! I saw these guys my first Comic-Con! So awesome to see them still at it! Purple one's got the same exact smile, too.
I assume this is Space Hulk? Either way, I can't imagine ever doing a cosplay like this. Where my ability to move or... go to the bathroom is seriously hindered. Props!
Superpup!
I think that's a real beard! Great job, fitting the part!
"YOU ARE PART OF THE REBEL ALLIANCE AND A TRAITOR!"
Even made the wrist chain! Nice!
Some young padawans receiving their force training!
Where the heck is the person inside that Baymax? It's like 90% balloon!
A super pretty Mulan!
Danny Phantom's one of those IP's I completely forgot about until I saw someone cosplaying them throughout these Comic-Con's or PAX's. My child brain mostly retained video games and Spongebob.
Naturally, she was here to see James Arnold Taylor and, of course, he apparently loved it! I do too!
Another first! Didn't think I'd ever see more than just Joel or Ellie from The Last Of Us.
Me being a dick and bothering a bearded Princess Leia whilst they were relaxing.
Nobody does satire better than total nerds!
See?
What did I tell ya?
Some very impressive Two-Face make-up!
God, I'd love to own Zer0's sword!
There's no way I'd pull this off without just taking that off 5 minutes in.
Two amazing cosplays in one shot!
I admit it... this is good, but I just love The Big Lebowski. So, it's going here!
Hello Kitty Chun-Li! Neat!
A beautiful Princess Celestia! I would like to believe this is an original work, because it's a hell of a thing!
The Milkbone treats are such a great touch!
I think these peeps are professional cosplayer guests. But, hey! Credit where credit's due!
Errr... Frisk? What's with the knife above Papyrus? Soon, you'll become Chara! Don't do that!
And now we all want to play New Vegas again!
Dude actually looks a LOT like Macho Man himself!
OHHHHHHH YEEEEUUUUUUUUUUUUH!
The best Bulma at the con!
Saw a lot of kids as FNAF characters. Even one that was likely no older than 5 or 6!
Dredd laying down the law! He's at least got the chin down!
I'm surprised I didn't see more Overwatch cosplay than I did!
Yaya! What an adorable Asriel! Great Eleven as well!
It's crazy how attached somebody can be to a character of a game that hasn't even released yet!
I had to zoom in to see that the Old Spice scent is "Hyrule". I love this so much!
Whoa! There couldn't be a more perfect Steven Universe!
Poor thing. I asked her if she didn't mind putting on the suit for a photo and it took her about... 3 minutes? Bless her. All that for just 2 seconds of posing.
MERMAID MAN AND BARNACLE BOY!
It's interesting how many variations of Tardis I saw in cosplay form. I know it's Doctor Who, but... it's a freaking phone booth!
I'd constantly worry about bumping into folk with my humongous shoulder pads.
One of the better shots I took! All the better because they weren't looking directly at me after having gotten their attention.
Love the bass prop!
Such a spot-on Predator!
SHIT! I'VE BEEN SPOTTED! GET TO THA CHOPPAAAAAAAA!
I had a ton of good things to say to that fairy godmother. So, so perfect in every way! Even down to the face.
Took a lot to get that red ranger into the picture! Repulsa had to sort of rangle 'em up.
About the only semi-major to major Undertale characters I haven't seen cosplayed at this point are Alphys and Flowey. Need to see either!
Props especially to Muffet!
I seriously wanted to pet it! But, he probably already had a lot to deal with. Was getting a lot of attention!
I believe these the Narutos, correct?
A sunbro getting in his daily dose of praising!
Fuckin' masterful!
I should maybe think of doing a cosplay like this. Something simple, but with a mask lifted straight from the source to make it something special!
Undertale and FNAF, I can at least understand why they're so popular amongst even the more casual crowd. I saw a lot of sans', Freddy's, and so on. Very happy to see that!
Here's me and a very handsome Han Solo!
I wonder who'll shoot first?
The Star Wars prequels only got so many things right and they were the droidekas, that podracing scene, Qui-Gon/Obi-Wan Vs. Darth Maul, General Grievous, and Obi-Wan's visage. He does look pretty darn cool!
Yay! Cute father and son cosplaying!
That Goku is fuuuuuuuucking ripped!
Oh, cool! I finally got to see a Riddick cosplay!
And, let us finally close things out with more Undertale!
-------------------------------------------------------------------------------
Phewf!
Well, that was a lot of work! Parts of the bottom of my feet are still numb from all that aimless walking during both days and I'm still pretty mentally exhausted. I'll catch you peepos at the tail end of this coming PAX South, where I'll likely being doing up my Teddie cosplay again. This time, hopefully after having lost some weight and gotten a bit more in shape. Or maybe I'll do up Adachi, so long as I get my teeth all fixed up and I can do his shit-eating grin up right!
... this is a lot to proofread. I hope there aren't many mistakes left! Enjoy the rest of your day/night!
---
LOOK WHO CAME:
Seymour
Elsa 15
Bardley 15
Agent9 14
Fuzunga 10
DeadMoon 10
Pizza in a Tangle 6
LaTerry 6
TurboJasper 5
Gajknight 5
Wes Tacos 2
Batthink 1