Most of you know me by my affable online persona, weslikestacos. You know the cute little taco man (now pixelized thanks to our very own Dangus Taargus) and the dumb stuff I say on a daily basis to try and bring what little joy to the world that I possibly can. A few of you know me by Wes, a more or less exaggerated representation of my real-world persona, digitized and redistributed for maximum wit and likeability in online social interaction. A few of you know me a little more personally, and know that I do my best to be as kind and welcoming to people as I possibly can, despite my inherent [and numerous] character flaws. I mean, we're not all perfect, but hey, we can at least pretend to be. Regardless of where you stand on that spectrum, allow me to formally introduce myself:
My name is Wes Russow, and I'm your new Community Manager.
This image is on all of my Christmas cards.
I've joined the ranks of Occams, Strider, Pixie, Mike, Juic3, Panda, and Shade on what I consider to be the most unique, welcoming, and amazing community team on the internet. But I didn't know how to go about doing that without sounding like a complete wanker. Don't get me wrong - I am a wanker, but I'm your wanker, and I wanted to get things started off on the right hand. And also the right foot. I figure the best way to do that is to tell how you I got here.
Just less than a year ago now I was writing my intro blog to the site as a new community member. I won't retread a whole lot of that, but I will say that I've lurked around these parts since the early days of the site, always nervous to jump in. The site has always had such strong personalities, and I felt like my contribution would never match what commenters on the site were already belting out on a daily basis. So, I read the articles and the comments for years, laughing the whole while but keeping my distance from the community proper. I'd always felt the community at Dtoid had a personality of its own, an overall feeling of fun and nonchalance that most other sites frankly didn't have. The people who put themselves out there in the comments section for all those years were funny and different, and didn't care what people thought. I always respected that, but again, simply felt that I couldn't add anything new to the narrative. So, I kept to myself. Despite my distance, I still came back nearly daily. It wasn't always the articles themselves that brought me back, but was often that sense of community. I've clicked on front page articles I had absolutely no interest in whatsoever just to read the comments they would produce. It was this rush of finding the newest dumb, funny, or crazy thing someone would say that kept me reading this site for so long.
I don't know what made me decide to finally take the plunge after six or seven years of lurking, but I did, and, well, here I am! You guys welcomed me and made me feel like I had been here all along, and for that I'll never be able to thank you enough. And while I can never express my gratitude in words to those that made me feel like an actual part of this cock-shaped tapestry we call home, what I can do is pass along that feeling back to you, the wonderful community that put me here. I have a three-part mission to help facilitate this goal, and it looks something like this:
1. I want to make every single person who spends their very limited time and energy contributing to this place feel like a valued member of not just a website, but a caring and welcoming community
2. I want to encourage each and every person in the position in which I found myself for so many years to take that first step, introduce themselves, and start interacting with the wonderful and friendly users that populate this weird but fantastic place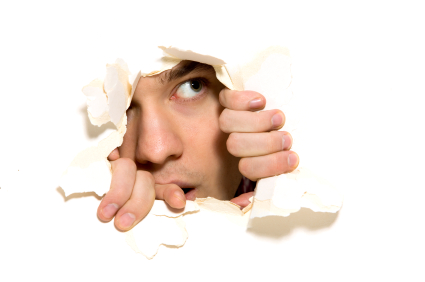 3. I want to give a big ol' smooch to each and every one of you
Despite this blog being mainly about me up to this point, I want to stress that I'm here to serve you. I want to help make this site your digital home, and strive to do my best to ensure that there's something for everyone here to enjoy. But I can't do this without your help! I'm part of a team dedicated to making the site reflective of its userbase, so what I need from you is to reflect! Tell me what you'd like from your community! Let me know if there's something that we, as a team, can do a better job of! Call me a stinky dum-dum, or tell me how much you love staring into my eyes! Whatever you think I can do to help, please let me know. I will do my best to accommodate! Reach out to me, either by PM or at my fancy new Dtoid email address:
You can rest assured that the power will take at least another couple of days to really get to my head, so for now I'm the same loveable and/or hateable taco you know and love and/or hate. Getting the opportunity to really give back to the community that has given me so much over the last 8 years is a dream come true, and I wouldn't be here without the love and support that you all have given me. I love each and every one of you - thank you for giving me the chance to show it.
---
LOOK WHO CAME:
Wes Tacos
Whispering Willow 146
Seymour 65
Occams 64
Jiraya 34
Parismio 31
BruceZ 28
Dreamweaver 25
Robo Panda Z 23
Agent9 21
Alphadeus 21
Inquisitive Raven 20
CelicaCrazed 17
Elsa 16
Malthor 16
Dangus Taargus 15
Morty 15
Rad Party God 13
Vadicta 11
Destructoids Very Own Ein 11
AvtrSpirit 11
GoofierBrute 11
Bardley 10
Seeeeeeth 10
Marcel Hoang 8
TheLimoMaker 8
JPF720 8
RiffRaff 8
Kristmas Kaiser 7
Kevin Mersereau 7
Gajknight 6
homeoftheblues 6
Khalid Eternal Nigh 6
Pizza in a Tangle 4
NinjaSpeed 4
RocketKnight 4
lewness 4
Sharukurusu 3
triggerpigking 2
Roager 2
M Randy 1
Kerrik52 1
Dango 1
Batthink 1
Chris Moyse 1
KingOfRedLions 1
NakedBigBoss 1