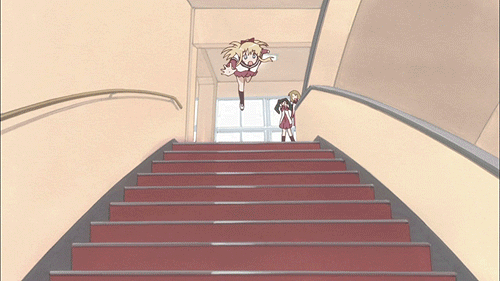 HEEELLLOOOOOOOOOOOOOO!!!!And welcome to another Moe'rific read that's full of the quirks and fetishes you may like!I may even bring your inner Moe out!Huh?You think that's a horrible idea?You think..I'M A HORRIBLE IDEA?!WHAT DID YOU SAY YOU- ( Censored!Now that I think about it,this person needs more self control...Wait,that's me!)
Anywhoooooooo!Today I thought I would throw out my favorite current JRPG's that I am currently obsessing over right now!When I say this,it can also mean series,which is an indication in other words.I am a HUGE JRPG fan,if your on my PSN friends list and scoured through my games list,you will understand!And OHMYGOODGOAT DO I HAVE A LIST TO TELL YOU!YOU BETTER GOAT READY! I'M SO EXCITED!LET'S GET STARTED!HERE WE GOOOOOOOOOOOOOOOOOOOOOOOO-
ENTERING IN AT NUMBER 5 : TRINITY UNIVERSE
Unlike many people,I found myself playing this game again!The story revolves around 2 Protags,or in someways,two opposite characters with two very different goals,that eventually unite them all!With a mix of some game characters being thrown in,via Nippon Ichi,who always do this,this game is a turn based 3D JRPG game,with heavy focus on combo attacks!Sufficient to say,back then,I ended up buying all the DLC,so I entered the game pretty strong. (=u=").But I also found this game addicting with its drift system and its equip system.Leveling up was no problem as well!And the story was tots adorbs!This game is an old PS3 game,and when I found it,it was a rare find as it was a hardcopy!You can probably still find it though,and I do recommend this game HIGHLY if you are into games with fun characters,combos and fun systems!So check it out!
GOING WITH THE FLOW AS NUMBER 4 : Mugen Souls Series
I have to say I am enjoying the innovative move/fight system that was used in this game,and the change of personality AND character was pretty fun to!Sometimes it got aggravating though,and my disdain for the game was mainly the ship battles which went on into the NEXT game of the series.The first one follows a character who refers to herself as...I don't remember,it waaasss annoying enough for me not to remember!But what the game lacked in made up for with customization and combat,albeit abit repetitive,the reason why this wasn't placed in the number 5 slot was purely BECAUSE of customization,creating your own characters was a real fun way to go about,that way you didn't have to stick with the same characters.It gave you alot of classes and custom options (Face/hair/voice) .The story is alittle lackluster,and the Mugen Souls Z didn't change very much in terms of gameplay except with new characters and such.The humor is definitely there though,or least tries to be!I recommend this game because the fun is their,you just need to sweep past the mediocre and somewhat fatal loading screens!(AND DON'T RAGEQUIT ON SHIP BATTLES!VERY IMPORTANT!)

COMING IN AT NUMMBBAAAAAHHHHH 3 : NI NO KUNI : WRATH OF THE WHITE WITCH
The storyline is so wonderful,I feel like I am playing one of Studio Ghiblis own movies,even thought they had nothing or anything to do with this game!The art is gripping in its own way that leaves a good impression in your eyes!The combat system is turn based,as is per usual,but its a fun combat system that grows as you grow!And you grow into it!I haven't gotten far in this game yet,but if I was impressed this much,you would moest likely love this game as well!The characters are purely story driven with heart behind them and the voice actors do the game service!I can't wait to progress further into this incredible JRPG game!
NEP'IN AT MY HEART STRINGS AT NUMBER 2 : HYPERDIMENSION/MEGADIMENSION NEPTUNIA SERIES
For me,the latest entry into the series Megadimension Neptunia VII was a huge hit on me!Not much has changed,but the game definitely evolved from its first game,WHICH I PLAYED!It was the first game I played on my Playstation 3!I even got the game before I got my PS3!The combat system is a turn based combo play,and as the series goes on,the addition of formations,triple combos and other team work affiliated moves start popping in.The characters are lovable and leave a good impression,with raunchy humor from the one and only Neptune.Each game has a wealth of DLC add-ons.Though I do caution you on turning down your T.V or,in my case,my surround sound system,as the game series is known for its fan service.And it delivers.You are able to change forms with certain characters as well,which adds a change up into the combats,and with the newest edition,a new Big Boss Battle System.This series was/is a fun series that I would recommend to alot of JRPG'ers who love a fun group of characters,turn based moving combat system,combo attacks and general beat em up games!PLAY IT.FOR NEP.DO IT.NEP IT UP!
AND THE TOP DOG OF MY CURRENT PLAYLIST : DISGAEA SERIES
My current playthrough of the entire series has been AMAZING.The series is known for its strategy turn based games,and its over the top storylines and characters.Creating a class to suit your playstyles is a must,and leveling is a must.In the past,the games were a chore to grind,but after Disgaea 3,the series upped the ante with new team based and core game changes to ease up,but at the same time,remain faithful to the game series and players.And it held so true!My palythrough of Disgaea 4 was unbelievable!I loved the HELL out of that game so much that I had over 1469 hours put into that game!Even after beating it I kept going,the Magichange system,and characters just kept bringing me in,and the sprite changes were a DEFINITE plus!Then came Disgaea D2,which added more features,and team based strategy moves.I am currently playing through the latest game,Disgaea 5 and having an amazing time,the story is fun and tasteful,the combat is a keep you on your toes and take control of the map crazy fun,and I just can't recommend this game enough to everyone!I LOVE this game series,and I know alot fo you would love it to!PICK IT UP.DO IT.FORGET YOUR FAVORITE GAME.DO IT.
Well I think that about does it for this read!Now all these opinions and stuff are mine.MINE.Don't take them to heart or to your butt,because neither one should be hurt!This list is purely MY recommendati-YOU SAID MY LIST SUCKS,WHO THE FU-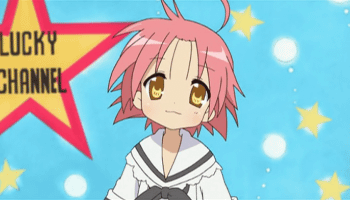 .Ahem.Alrighty!I'm glad that I did this,I was excited about sharing this with everyone,these game series were a blast to play through,and I hope,in someway,I've made you want to play these games MOE than ever!Well-Eh?THAT'S IT?!I DIDN'T EVEN GET ANY TIME TO TALK ABOUT ME!
WAIT,WHERE ARE YOU GOING?!GET BACK HERE!I'LL-
(Cya guys later!Moelarkey keeping you up to date with all the Moelarkey!CIAO!)
---
LOOK WHO CAME:
Moelarkey
Jiraya 23
ikiryou 22
Gajknight 6
Larx 5
TheBlondeBass 5
OverlordZetta 5
Retrofraction 4
Perro 4
Kristmas Kaiser 3
Cynric Cyning 2
Nathan D 2
LaTerry 2
BlazeWii 2
Dinosir 1
CobaltVega 1
AvtrSpirit 1
Carlver 1