With Phantom Hourglass being released in Hong Kong yesterday, the rom has already invaded the universe. Now, with my awesome super 1337 R4 powers, i bring you loyal fans some gifts. Aka screenshots. I took these for Hyrule.net, another forum I go to, so dont mind the watermark.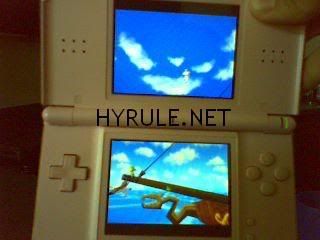 The intro has beautiful graphics, and shines like a beaut.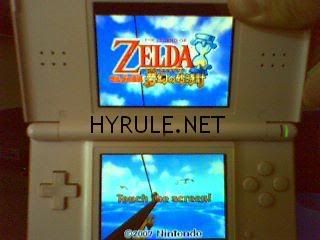 continuing the Zelda way, the intro movie always includes the logo for the game.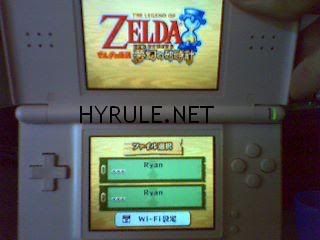 The loading screen. Just tap a name. (My name is also Ryan, so I made both in my name.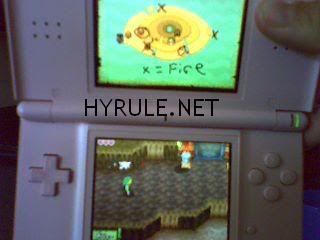 Actual gameplay. Not that far in, really.
Any questions about the game feel free to ask.