A big week for Shovel Knight, a Castlevania animated series, Civil War concept art, Turok coming back, and Mortal Kombat going away. Find out what you missed this week in Nerd News.
Welcome to This Week in Nerd News, my weekly blog series where I recap some this past week's geeky entertainment headlines. I also throw in a little of my own $0.02 for good measure. I don't catch everything but I try to get the interesting stuff. Thanks for reading, I hope you learn something and enjoy.
Hello News Nerds. That should be the reader nickname! Maybe? Maybe not. Maybe. Anywho, we got off to a slow start this week but things picked up quite a bit by Tuesday. There was a lot I wanted to include but I've been busy and have run out of time. YouTube's game channel, MGS and Devil's Third reviews, and Notch's infamous Twitter rant all came pretty close. I did get some good stuff, though, especially if you like Shovel Knight. Hopefully this will be informative.
Also, there won't be another issue next week and maybe not even the week after. I have two trips scheduled in the very near future and likely won't have internet access. Even if I do, I'll probably be too busy to use it much. So thanks for reading and I'll see you in a couple weeks.
Volume 1 Issue 3 - 8/23 to 8/30 2015
8/25 - Shovel Knight expansion imminent
Link 1 - PC Gamer
Link 2 - Nintendolife
Link 3 - Destructoid
The Gist:
Yacht Club Games notified Kickstarter backers that a free Shovel Knight expansion has been submitted "for certification" and will be available "very very soon." The expansion is called "Plague of Shadows" and will allow players to control Plague Knight, one of the bosses of the main game.
My Opinion:
I have a very love/hate relationship with Shovel Knight. On one hand, I love it. On the other, I HATE THIS GAME WHY'S IT SO HARD AARRGGHH!!! That's pretty much what everyone probably thinks. According to the articles, the "certification" (whatever for) was submitted back on August 5 and the release is very soon (I'm writing this under the assumption that this issue wil be out before its release.) My favorite knights were Specter Knight and Tinker Knight. I probably would have preferred one of them, but who am I to turn down free gameplay? I'll love playing this. By the way, if you haven't played Shovel Knight, I highly recommend it.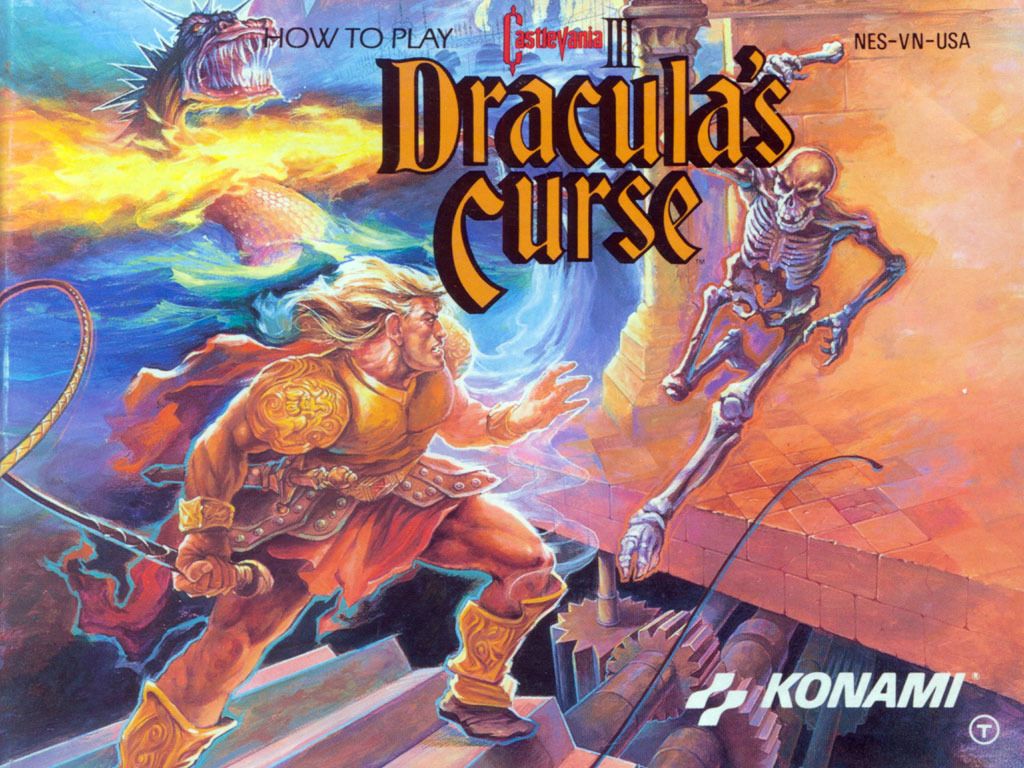 8/26 - Castlevania animated series
Link 1 - Collider
Link 2 - Comic Book Resources
The Gist:
Producer Adi Shankar (Dredd, Lone Survivor, The Grey, Power/Rangers) announced on Facebook that he will be teaming with Frederator Studio (Adventure Time) to created an animated series based on Castlevania III: Dracula's Curse. According to Shankar, the series will be dark, violent, and satirical.
My Opinion:
This is interesting. There are a lot of details here that seem really odd, but make perfect sense when you think about them. Frederator has shown a penchant for adult themes in its products, so that seems like a logical choice to go to for this kind of project. Why the third one, though? Why not the original, or the fan favorite Symphony of the Night? If I'm not mistaken, 3 is a prequel, so maybe they just wanted to start at the canonical beginning. On a side note, I find it interesting that Adi Shankar (who I had never heard of before) goes on about "flipping the vampire genre on its head" while he looks and dresses just like "Zombie Princess" Jimmy Jacobs, or maybe Criss Angel. Seems a little odd for a grown man, but who am I to judge? (I say as I continue to judge. I know that's wrong, I'll try to stop.) Anyway, fans could use some good news about a Konami franchise after the fiasco that this year has been, so let's keep our fingers crossed that this will work out.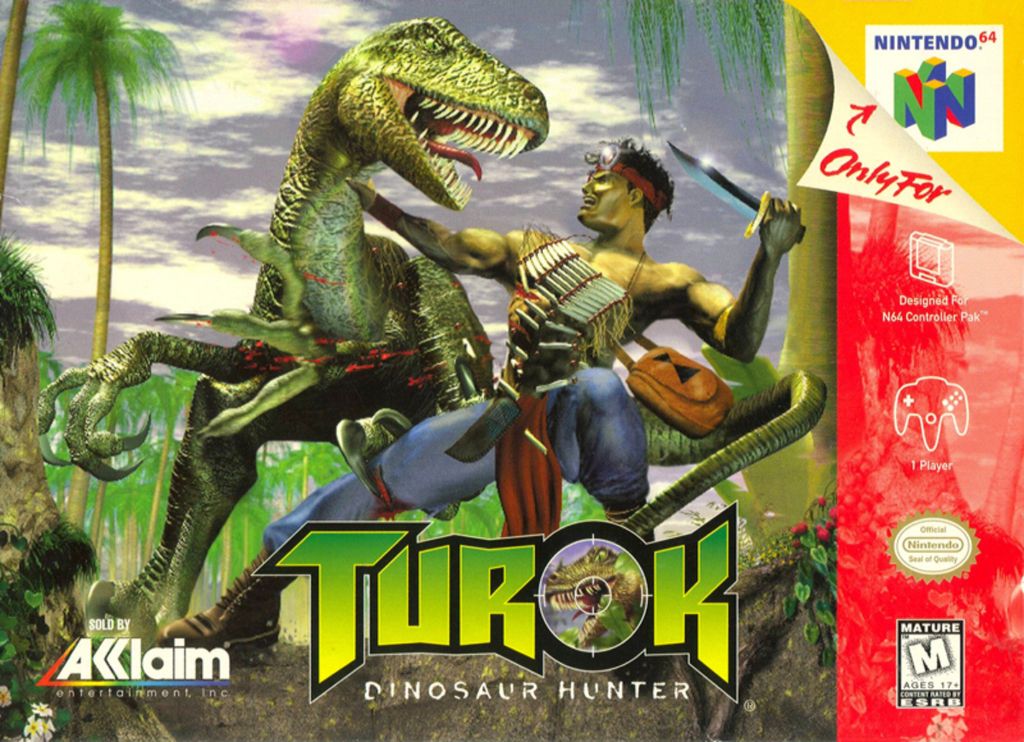 8/26 - Original Turok games getting PC re-release
Link 1 - Kotaku
Link 2 - Digital Trends
Link 3 - Destructoid
The Gist:
Night Dive Studios announced that it is working on updated re-releases of classic N64 FPS games Turok and Turok 2 for PC. Night Dive Studios previously did similar with games like System Shock 2 and I Have No Mouth but I Must Scream.
My Opinion:
Surprising news, but good news. The more of these games that get re-released, the more I realize how many FPS games I missed out on during that time. I'm glad that Night Dive is putting forth the effort to bring these games to a new audience. I was able to play through System Shock 2 for the first time because of them and loved it. Turok isn't quite so high on my radar, but maybe I'll check it out down the line. There's not release date yet but it will be available through Steam, Humble Store, GOG, and the rest of the usual suspects. Hopefully this will work out well for fans and bring in new ones as well.
8/27 - Civil War concept art reveals teams
Link 1 - Comic Book Movie
Link 2 - CBR
Link 3 - Comicvine
The Gist:
Comic Book Movie website released leaked concept art from Captain America Civil War revealing which heroes would be allied with each other during the movie's conflict. The leak was apparently confirmed by Hawkeye actor Jeremy Renner on Twitter.
My Opinion:
I'm still a little skeptical on how real this is or if it's going to be accurate to the film. It's been all over the internet, though. The basic plot of Civil War is that government legislation has put Marvel's heroes at odds with each other, so they split into factions to fight one another. I could go on about how this would work in the movie universe (which is a lot smaller than the comic one) or which characters are where. That's a lot to write about for a film that's still a year away, so let's just look at the pictures:
From left to right we have: The Sidekick, the Chick, the Hero, Token Black Guy, and the Sixth Ranger. Also pictured: Ant Man and some kind of flying thing.

8/27 - Shovel Knight amiibo
Link 1 - Nintendo Life
Link 2 - Destructoid
Link 3 - Destructoid
Link 4 - Destructoid
The Gist:
​Nintendo officially announed an upcoming amiibo based on Shovel Knight. The amiibo is being created by the game's developer, Yacht Club Games, who licensed the technology from Nintendo. It will unlock new modes in the Wii U and 3DS versions of the game. This comes after UK retailer GAME leaked the news a day earlier.
My Opinion:
Two big pieces of Shovel Knight news in one week. It's double the shovel. Props to Destructoid for following this one so closely, btw. I'll stay optimistic and not analyze the problems with amiibo. I think it looks awesome, and it's thrilling to see the indies getting into the scene. Thus far, the only thing it is said to unlock is a few game modes in Shovel Knight. I doubt I'm alone in wishing it would have come with a Super Smash Bros. DLC announcement. The fact that's being developed by Yacht Club themselves instead of Nintendo probably means that's a pipe dream. (It is cool that somebody besides Nintendo can do it, though.) Still, it opens up the question of which other indie characters might work for amiibo? I'm holding out for a llama.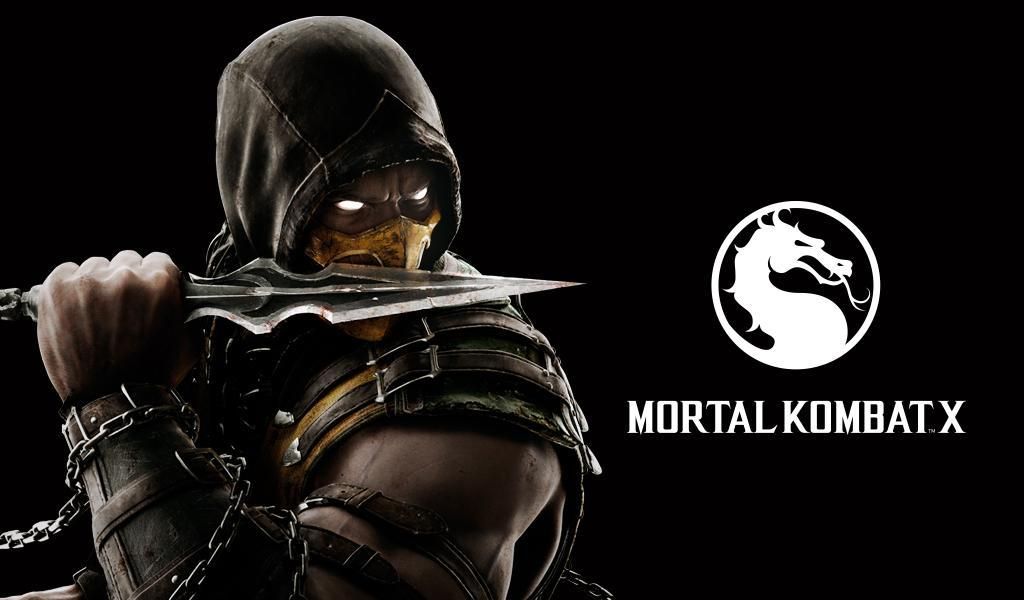 8/28 - Last gen MKX ports cancelled
Link 1 - Official Announcement
Link 2 - Polygon
The Gist:
Warner Brothers Interactice announced that the XBox 360 and Playstation 3 versions of Mortal Kombat X have been cancelled due to quality concerns.
My Opinion:
Well, what the balls. I was thrilled about the official Shovel Knight announcement, then this immediately killed the mood. I don't own a PS4 yet, and won't for a while, so I was looking forward to the PS3 version as my way to play it. I'm also a little upset about the implications toward High Voltage Software, who was working on the port. They don't have the best track record - mostly sub-par ports and licensed games - but they made a fan out of me with a few decent Wii games, including the criminally underrated Conduit 2. They had a co-op FPS in the works called The Grinder which disappeared into development hell. Fast forward a few years, and the next big news is that they can't even make a decent last-gen port of an already existing game. It's kind of a double whammy for me.
Reader Request
Last week a reader from ScrewAttack made a suggestion for a story that interested him. It sparked my imagination, so I figured, why not try out a reader request section? We're still in the early stages of this series so it'll be a nice experiment. Anyway, this week, Samuraispartan7000 wants you to check out this Kickstarter. It features some guys who want to build a big robot. It's pretty neat. If you like big robots, maybe you'll be interested. And if you have anything that you think I should include, well there's not going to be an issue next week, but keep an eye out.
So there we have it. These are only a few of the big stories this week. Thanks again for reading. Just a reminder, if you care, I'll be gone for a couple weeks so there likely won't be another one of these for a while. So until next time!
---
LOOK WHO CAME:
Adam P
Agent9 1