This is going to be one of those blogs. Over the past months I've been debating with myself on whether or not to post it, and the draft has been sitting "Hidden" on my Blog Manager for all that time. I wouldn't normally post about my feelings like this. Iím going to do it now, and I barely know why. Iím going to show you a side of me that you have never seen before, and Iím going to tell you things I've never told anybody. The fact that Iím doing it at all should tell you something about how important you stupid buttholes are to me.

I donít know what you people on Dtoid view me as. Am I the happy-go-lucky Nintendo fanboy who knows all of the best game music? Am I the token Dutch one? Am I the guy who does the Thursday caps? Or am I just ShadeOfLight, Shade, Big S (actually thankfully nobody calls me that), or Peter? Whichever it may be, I hope that you guys and gals will continue to look at me the same way. In many ways Shade is the best version of me, and I love that I get to be him myself so often. Nothing will ever change on that front, and by next week I'll be back to talking about my favorite worlds to explore.

What I'm going to talk about below may come across as whiney. Compared to what† some of you have gone through I've led the most comfortable life one can think of. My issues are probably at least half my own damn fault. But it gnaws at me nonetheless. Every time someone posts a blog like this I tell†them to talk about it with people, but at the same time I've always felt like I should be strong enough to deal with everything on my own. Especially because I have no right to complain in the first place. But I think it's time I take my own advice and let some of it out. So this blog is me letting it out. It's going to be long and rambling, but anyone who reads it and offers some advice or support helps me tremendously.

To keep my current mood from overtaking me, I'll also be sharing some video game music that makes me feel good. It helps.


Last week, on Monday April the 27th, it was a national holiday in the Netherlands. It was Kingís Day, which usually involves going out with friends to have more than a couple of drinks and have yourselves a good time. Itís much like St. Patrickís day, but instead of green we paint the town orange because orange is kind of our thing. But you know what I did on Kingís Day? I was at home, alone. I played some Borderlands 2, Desktop Dungeons, and I watched some anime.†
As I write this it is May the 5th, which is another national holiday in the Netherlands. It's Liberation Day today, as today marks the 70th anniversary of our liberation from Nazi Germany. Liberation Day usually involves these big festivals that are hosted all throughout the country, including one of the best ones right here in my home town. There's lots of live music, food and drink (Dutch junk food yo, check it), and good times for all. But you know what I did today on Liberation Day? I was at home alone again. Well for the most part, I'll get back to that.

Itís not that I donít like these events or anything. Iíve been led to believe that theyíre actually quite fun.
...I just have no one to go with.

I do have friends, but I still feel as lonely as can be. I love them all to death, but they donít call, they donít text, they donít ask me how Iím doing. They donít drop by for Smash Bros. and they donít invite me to go out with them. In fact they donít do much of anything that youíd think friends normally do. The only time I see them is when I invite them over for my birthday or some other special occasion. Sometimes not even then. Itís not out of a secret disdain for me or anything like that. They do genuinely like me when Iím with them and they really are lovely people. They wouldn't still be my friends if they weren't. They just forget that I exist. And I donít know why.

I feelÖinvisible. Unremarkable. Forgettable. I feel like the moment Iím not directly in someoneís face, they forget that I exist.
Do you know the Silence from Doctor Who? Theyíre these aliens who have latent hypnotic powers, so the moment youíre not looking at them they get erased from your mind completely. You only remember that you ever saw them when youíre looking at them again. Theyíre quite literally walking ďout of sight, out of mindĒ. I feel like that, I feel like the Silence. The moment someone isn't looking at me, *poof*, Iím gone.
I feel uncared for.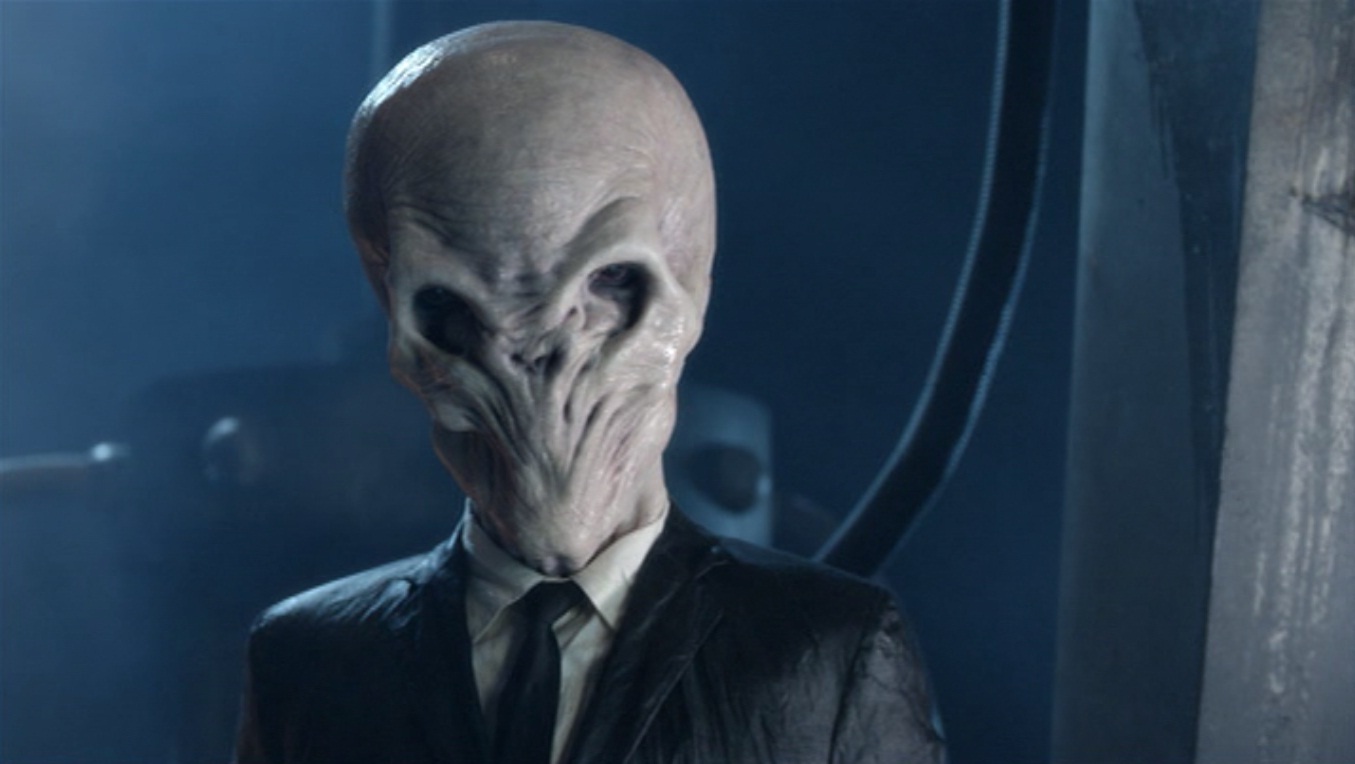 Stuff like this happens to me a lot, and it manifests itself in a whole bunch of different forms.

For example, my best friend from DC and I had decided that every once in a while we would Skype to catch up with eachother. About two months ago, I asked her if so wanted to have a go, but she told me she was busy. Next week I asked again, still busy. The week after I didnít ask anything, but I also didnít hear a peep from her. Week after, busy again. After five weeks of that we finally got together. She took pains to ensure me that it wasnít because she didnít want to Skype with me that it had taken that long. She supposedly still cared. Well thatís great, but what am I supposed to make of that? She still cares, but not enough that she could spare like an hour out of her month to catch up with me? Iím busy too, I have a 9-to-5 job and am working on my thesis, but I can make time if I have to.

Also in DC, I had arranged with another friend that we would go out for drinks right after she got done with her final exam. Her exam rolls around, and I hear nothing. I texted her to see what's up, and she doesn't respond. I wait for a couple of hours, then decide to go out to a party I had originally cancelled because I hadn't had time to spend with her lately. I'm at that party for an hour or so, and she shows up. It turns out that she fell right asleep after her exam, forgot all about our drinks. But then someone else texted her that she should come to this party and she bolted out the door. Where does that leave me? She's too tired for drinks with me, but not tired enough for a party when some random chick asks her? She barely even knew this girl.†

It's a lot of things like that, it happens to me all the time. I've honestly stopped being surprised; people just forget me and that's the way it is. It's the smaller things too. Most English-speaking friends not knowing how to pronounce my name (it's Pay-ter, not Pee-ter). Having to interrupt someone telling a story with "I know, I was there". People asking me why I wasn't at that party last week, only for them to realize that they forgot to invite me and promising to remember for next time (they don't). Friends being surprised to learn that I'm a gamer even though that's like my number one thing. Not getting any birthday cards. People not replying when I text them how they've been. Even my parents are only interested in whether my studies are "going well". They don't understand the subject material, and never cared enough to ask me about it or to read up on what exactly it is that I do when I'm away from home. The extended family has nothing to ask me either, and in fact the only thing I remember anyone saying to me during our last family gathering was "Looks like you've gained some weight lately." Which was true, be fair.

Again, it's not like they don't like me. I just feel like I always care about everyone more than they care about me, by a wide margin. They just sort of forget that I'm there. And I don't know why.


Okay, maybe "I don't know why" isn't entirely true. I have a guess that's it's my fault somehow, but I haven't figured out the particulars.
Like a lot of gamers and a lot of people here on Destructoid, I'm an introvert. I'm an INFJ at that, which are especially rare. I'm the quiet one, and small-talk is hard for me. And more than anything, I don't function in group environments. I make for great one-to-one conversation if you'll let me, but I have trouble asserting myself in any group of over 4 people. I also have difficulties in taking the first step with anything. It has something to do with being an emotion sponge. If you engage me, I'll be the most engaging motherfucker you've ever known. But if you don't give me anything to work with, I can't do that by myself. I can't be interesting if you're not interesting first, to my personally. Most people don't get that, and especially for a guy (who society says should always be assertive) that's almost crippling. I'm alone, because at the end of the day nobody remembers the quiet one. Even if that quiet one will blabber your ears off once you get to know him. Then again, I feel like even when I step out of my comfort zone and take the first step people forget that I exist. I've lost count of the number of ignored texts I've got sitting in my Whatsapp.†

So maybe "I don't know why" is true after all.
I must be doing something wrong, because nobody else ever seems to have my problem. I feel like everyone around me understands how to form and actively maintain social relationships, but I donít. Like this is some kind of basic human instinct that I lack. Nobody else ever gets forgotten. My sister was out on the town on Kingís Day. Her best friend invited her, just because. Itís what they do. None of my friends were alone on Liberation Day, they all had their own little groups to go with and hit up festivals all throughout the country. Both on King's Day and today my entire town was flooded with people and none of them were alone. But I was. And I donít know why. The people I asked myself ďalready had plansĒ which didnít involve me, and then what? How do people do it?

Above I stated that I didn't spend all of today at home alone. A couple of hours ago I decided to hit up my local festival by myself, to see what it was like and hopefully bump into some friends while there. I only met two people I know. One of them didn't see me at all, and the other one I just saw in passing so she only said "Hi!". Interestingly, the one who said hi was the Maybe Girl, which was simultaneously exactly what I needed today and the very very last thing I needed today. Apart from those two moments, hitting up that festival felt...weird. Like I didn't understand it. These masses of people, all huddled together in their little groups, being crazy and having the time of their life. And I'm walking there all on my lonesome.

I felt anxious, on edge and unsafe. I felt overwhelmed, like I didn't belong. The odd one out. I felt like an alien among what are supposedly my own people. You know, not unlike...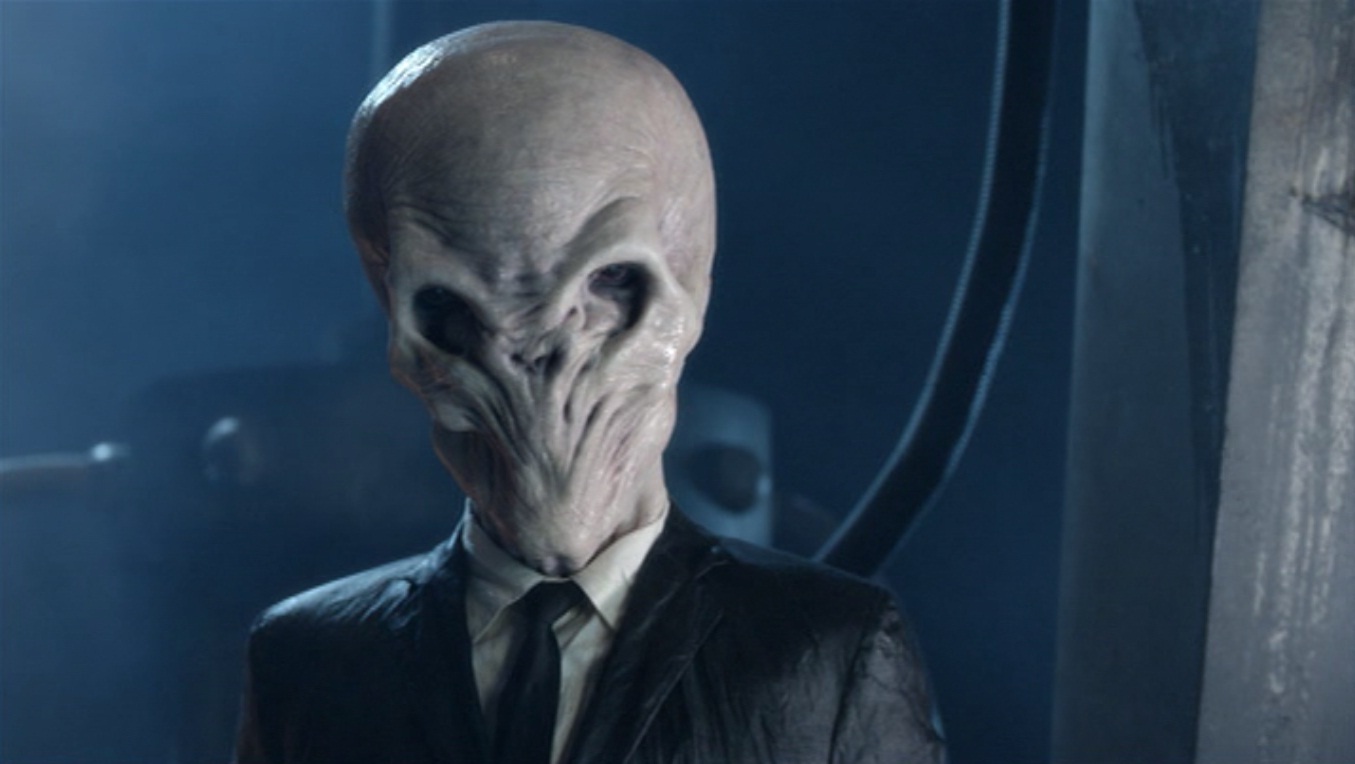 I left within an hour. I can still hear the music in the distance as I type this in my room. Fuck.


The more I think about it, the more I realize this has always been my life. This is not the first time I've written about loneliness, after all. But over the past year it's been hitting me really hard. I think that DC was the straw that broke the camel's back. I thought DC was going to be different from the life I had come to know. It wasn't; my friends from DC were as quick to forget me as anyone else. Sometimes quicker. It's probably still my fault in some way I haven't quite figured out yet.

In the past few months, I've started to feel like I'm going to be alone forever. Like nobody is ever going to care about me, like I'll never have a soulmate or anything more than friends-in-name-only. I've started to feel like there's something wrong with me somehow (I've considered Asperger's but self-diagnosed Asperger's on the internet amirite guys?). I've started to feel like maybe I'm just not good enough, as a person. That I don't deserve to 'have' anybody and that I only live to have my own fun through video games. Is that it, though; is Desktop Dungeons my life? Could be worse I suppose, but still. I have even been wondering lately how many people would even notice if I was suddenly gone (not that I'd ever consider suicide just to be totally clear, but heart attacks happen too). It can't possibly be more than a dozen total. I've become scared of meeting new people, because I just know that the moment I turn my back they'll forget me too. I've started avoiding people just to spare myself that feeling, even though any 5-year-old understands that's inherently self-defeating. Maybe that's depression talking and I should see someone, or maybe that's just the normal response to a situation that humans are literally hardwired to prevent but I keep finding myself in. Hell, for all I know the only thing I actually lack is a good lay.

You all reading this know me. Well you know Shade, who is pretty much me at my best. Then you also know that I'm a very loving person. I have so much love to give, to Nintendo as well as to the people around me. Bloggers and IRLers. But lately I've felt like that love has nowhere to go, and even if it does it won't be reciprocated. There are few things that I like to do more than help people. I will take an hour out of my day to go over someone's thesis if they ask, just as easily as I will try to keep Dtoid spam-free or highlight overlooked blogs. In fact, INFJs are often characterized as "Protectors" or "Counselors", at least some sort of helping role. If that's true, Peter is a Protector with nobody to protect. A Counselor who barely even understands himself.

I've started to feel like I live in a world that has no place for Peter in it. No groups in which he belongs, no soulmates. The world doesn't understand him, and he doesn't understand the world. That's why he ends up in the only place the universe knows where to put him: at home, alone. Even on King's Day. Even on Liberation Day.
And maybe that's where he'll stay forever.


Yeah, so that did get whiney. Sorry about that. I needed to vent some of that.

I'd like to end this blog on a more positive note. For all of my loneliness and possibly depression IRL, I can't tell you enough how important Destructoid is to me. In many ways, Shade has everything that Peter lacks. Shade has friends who engage him, people who get him out of his shell, perhaps even soulmates. You all know who you are. Shade has a place where he belongs, and a group to have fun with. Shade is understood. People remember him and people care. It's a damn shame we can't all meat up or play games together more often, but what we already have is pretty amazing. I don't want to know where I'd be without you.

I can't devote that many more words to you because holy shit I'm steadily approaching 3k, but know that you're all appreciated. Especially now that IRL I just...don't know anymore. Destructoid is my place in the world, and Shade is still me.
So let me close this off by redirecting you to my giveaway of some great games. I more than encourage you to take one (or some!), because it makes me feel like I've done some good for people who are close to me and that's kinda INFJ's thing. It also makes me feel appreciated, which is kinda my thing.

I hope that this blog makes sense to you guys and gals. I'd be impressed, because it doesn't entirely make sense to me either. But the above is something that I needed to get off my mind. I don't know if it's a legitimate problem or just First-World Problem whining, I honestly don't. I also don't know if writing this will help me, or whether any of you can. But I know what's it's been doing to me, and it ain't pretty.

If anything, this blog is late. Much too late. And Silence can only hold out for so long before it breaks.


- Us heroes, we have so much to do
---
---
LOOK WHO CAME:
ShadeOfLight
Seymour 1
Ray Porreca 1
GodEmperor Paige 1
CaimDark Reloaded 1
Terry 309 1
Gajknight 1
Floppablecat 1
RenaudB90 1
Tonich 1
Whispering Willow 1
CelicaCrazed 1
Robo Panda Z 1
CharlieWhistle 1
Ben Davis 1
Agent9 1
Dreamweaver 1
scarritt 1
CaltySlitorous 1
Morty 1