I know I know that is the killer question that everyone has been debating over! Especially with all this CRAZY news going on with Konami. But this is the biggest and most important issue that you all should be concerned with ;)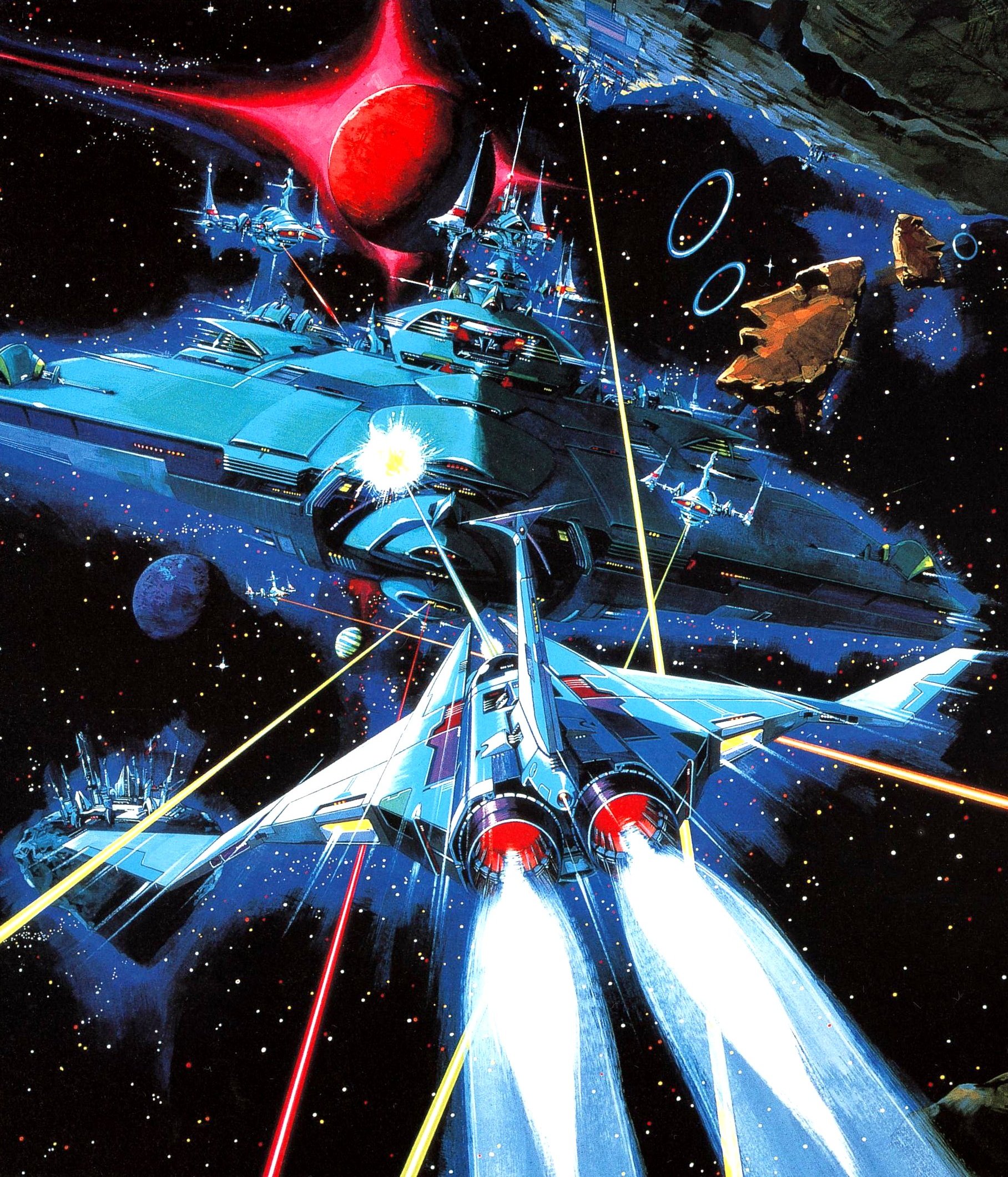 I do not think I have to point out to the older people the importance of Gradius on the NES. But there was this SHUMP that did vertical scrolling that was a lot of fun, and it has been 6 years since we have seen a new version of Gradius. The last version I can remember is Gradius Rebirth, and even though it was flawed due to the limitations of the Wii, it was a great remastering of a classic title and series.
I just have to keep wondering who moved the goal post at Konami, because it use to be they would leap and do bounds to sell a million copies of their games.
Suddenly the market has changed so that a million copies of a game sold is no longer "good enough." Its like they don't even care to produce the games that made them famous and profitable. They have the golden goose, but they rather no do the up-keep to ensure that it keeps laying golden eggs.
But enough politics lets talk about GRRRRRRAAAAAADDDDIIIIIIUUUUUUUSSSS!!! And what made it an awesome series:
1) The music, you might be a total hater on 80s electronic music. But boy does this game try hard to make fun and exciting sound track to match the SHUMP skills needed to beat the game.
2) Very much rouge a like game-play.

I am not saying it is impossible to beat the game without dying, but every death is going to set you back beyond just trying to re-start the level. Some of them are next to impossible without power ups and you loose them all when you die.

It is possible to get stuck without being able to get them in a harder level and being forced to restart the game. But it really pushed you to maximize your itemization. (the order you get power ups, and how you use them through the game.)
3) Ordering

It is easy to max out weapons and items, however there are some that you have to choose over others: Lasers or double shot?

Trying to figure that out between collecting the chips necessary to upgrade your ship is really difficult.

But then you also have to figure out which ones work the best in each level.
I cannout help with the popularity of games like Housemarque's Resogun (that 2D bi-direction scrolling that is reminiscent of Defender), and Geometry Wars 3: Dimensions (Which is reminiscent of Asteroids and Robotron) That there would be a decent market for a HD REMIX of Gradius.
But that is just a crazy thought.
---
LOOK WHO CAME:
Retrofraction
EdgyDude 1
vxxy 1
Alphadeus 1
long john 1
Gajknight 1