It's been over four weeks now since this was announced. Somethingsomethingsomething HYPE!

Trine 3 is happening! This year even!


Man, I can't even tell you how excited I am. The Trine series is one of my favorites of all time. As far as indie games go they're incredibly high on my list and they even hold up to a lot of my favorite 'AAA games'.

So in honor of this momentous occassion, I'm going to give a bunch of Trine-related stuff away over the next couple of weeks.

Here's how it's going down. Over a period of five weeks, I'm going to give increasingly great gifts away, as follows:
Week #1: Trine Enchanted Edition
Week #2: Shadowgrounds and Shadowgrounds: Survivor
Week #3: Trine 2: Complete Story
Week #4: Trine Complete Pack (= Trine Enchanted Edition, Trine 2: Complete Story)
WINNER: Gajknight
Not so much the winner as much as the only person who wrote what vaguely resembles an entry. Give the gift of Trine to your friends, Gajknight.

Week #5: Frozenbyte Pack (= Trine Enchanted Edition, Trine 2: Complete Story, Shadowgrounds, Shadowgrounds: Survivor)
Week #?: Trine 3 (this contest will be put up the week of Trine 3's release)

The rules are very simple. Each week I'm going to ask you to answer a Trine-related question.
The funniest, most thoughtful, or most original answer wins! You guys know how I think by now, so give me something I'll enjoy and the games could be yours!
I will also allow, nay encourage, entering for a game you already own provided you have someone in mind to give it to. Same goes for entering in multiple weeks. So the winner of Week #1 is still eligible to participate in the following weeks, even in Week #4 and 5, but you're going to have to impress me.

Outside of answering the giveaway question, there is only one condition: no freeloaders.
I'm giving these games away out of love for Frozenbyte and the Dtoid community, so the very least you could do is be part of the Dtoid community. That goes double for Week #?. Don't worry too much though, if you're a regular around here I'll probably know you. I made a list of 99 Dtoiders off the top of my head, I'm pretty sure I'll manage.

And with that out of the way, this week I'm giving away the biggest gift of all: the complete Frozenbyte pack. This pack contains both Trine games, and both Shadowgrounds games. All of this combined is worth over 30 bucks on Steam. It is literally the greatest.



For such a small development company, Frozenbyte has quite the trackrecord. They've released four major titles so far, each better than the last.

The original Shadowgrounds was an interesting take on the top-down shooter genre. It took a serious approach with a cool Aliens setting. It had fun gameplay, pretty good graphics with an outstanding lighting engine, and some great music by the underappreciated Ari Pulkkinen.

Shadowgrounds: Survivor was pretty much more of the same. Instead of one character you now switched between three, each specializing in a different weapon. On the whole it was not as good as the original Shadowgrounds, but it was still well worth playing.

Then came Trine, with which Frozenbyte struck gold. This game gave you control of three characters with vastly different abilities. You switched between them to solve puzzles, defeat enemies, and solve more puzzles. What really stood out though, was the graphics. Even years ago, Trine was already much more gorgeous than most AAA games are today. And the music, good lord. They may have charged Ari with something very different compared to Shadowgrounds, but he nailed it and then some.

Finally, there was Trine 2. Unlike Shadowgrounds: Survivor which was the same but worse, Trine 2 is clearly the same but better. The gameplay got a healthy boost, making puzzles more intriguing and the characters more varied and useful. The graphics got even better than they already were, and the same goes for the music. It's all lovely. Trine 2 represents indie gaming at its best. If this is what a couple of Finnish game devs can do, I can't wait to see what the future holds.




So let's get to the question already:

As you can tell all of the Frozenbyte games have done some really neat things with their graphics and art direction, though Shadowgrounds and Trine did it very differently.

What do you think is the most visually impressive game ever?

Remember, your answer doesn't have to be accurate (although it can be if you want). Just give me the funniest, most creative thing you can think of. So, do you want to get Trine, Trine 2, Shadowgrounds, or Shadowgrounds: Survivor, all for the price of none? You do. And I can make it happen. Enter my contest now!

ADDITIONAL RULES:
But wait, what's this? I have some new rules to keep in mind. They're both good though. I hope the second new rule will inspire more entries today.
1. If like last week nobody enters, these games will be given away to a random Dtoider. It could be anyone, provided I like you. I probably do.
2. If the winner writes a particularly good entry, I will gift him/her the Trine 2 soundtrack and digital artbook to go along with the games pack.




And after all is said and done, look forward to the upcoming release of Trine 3. I'm going to be giving it away during its first week, so keep an eye on the Cblogs!

Hype with me, people. Hype with me good.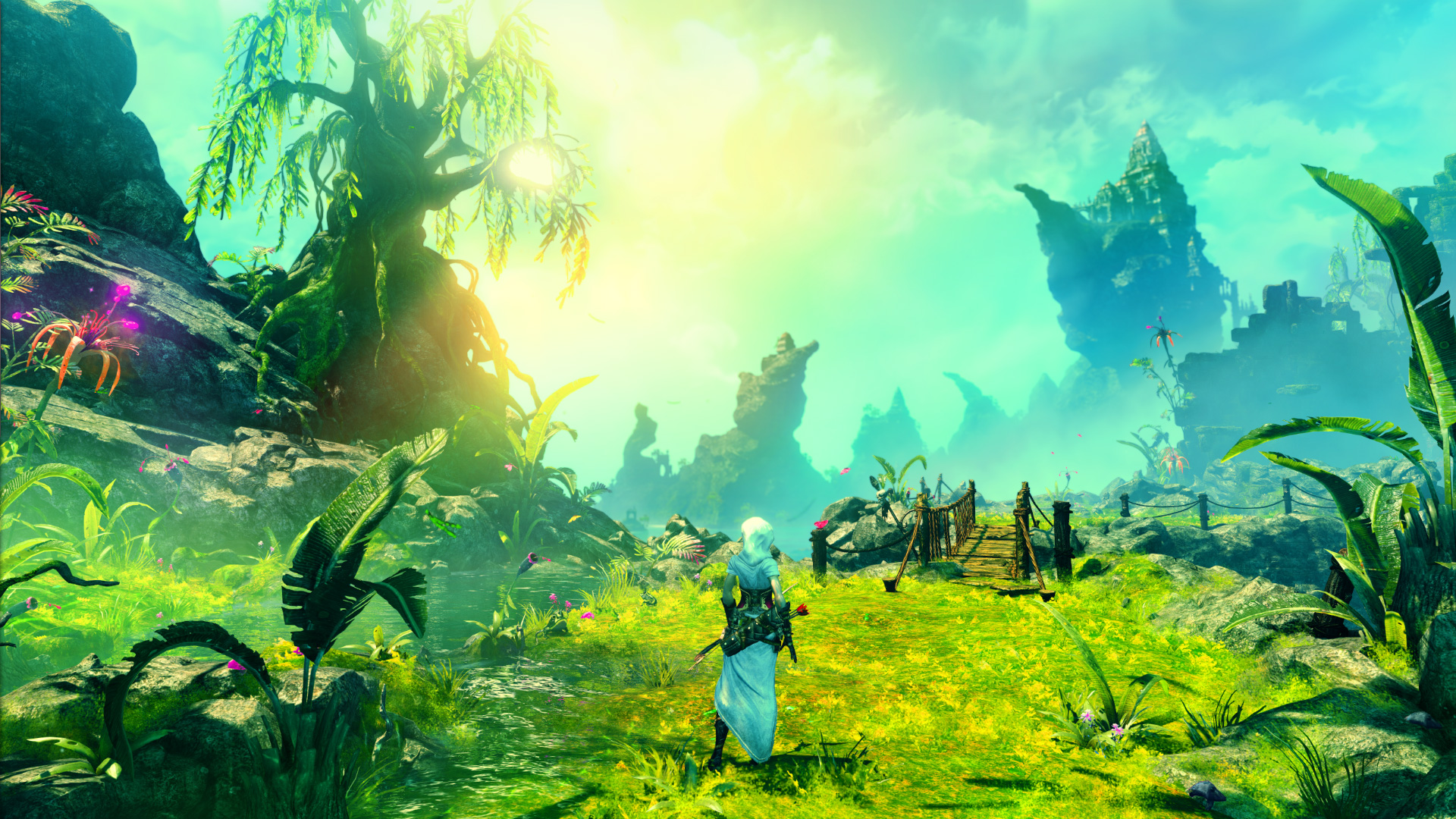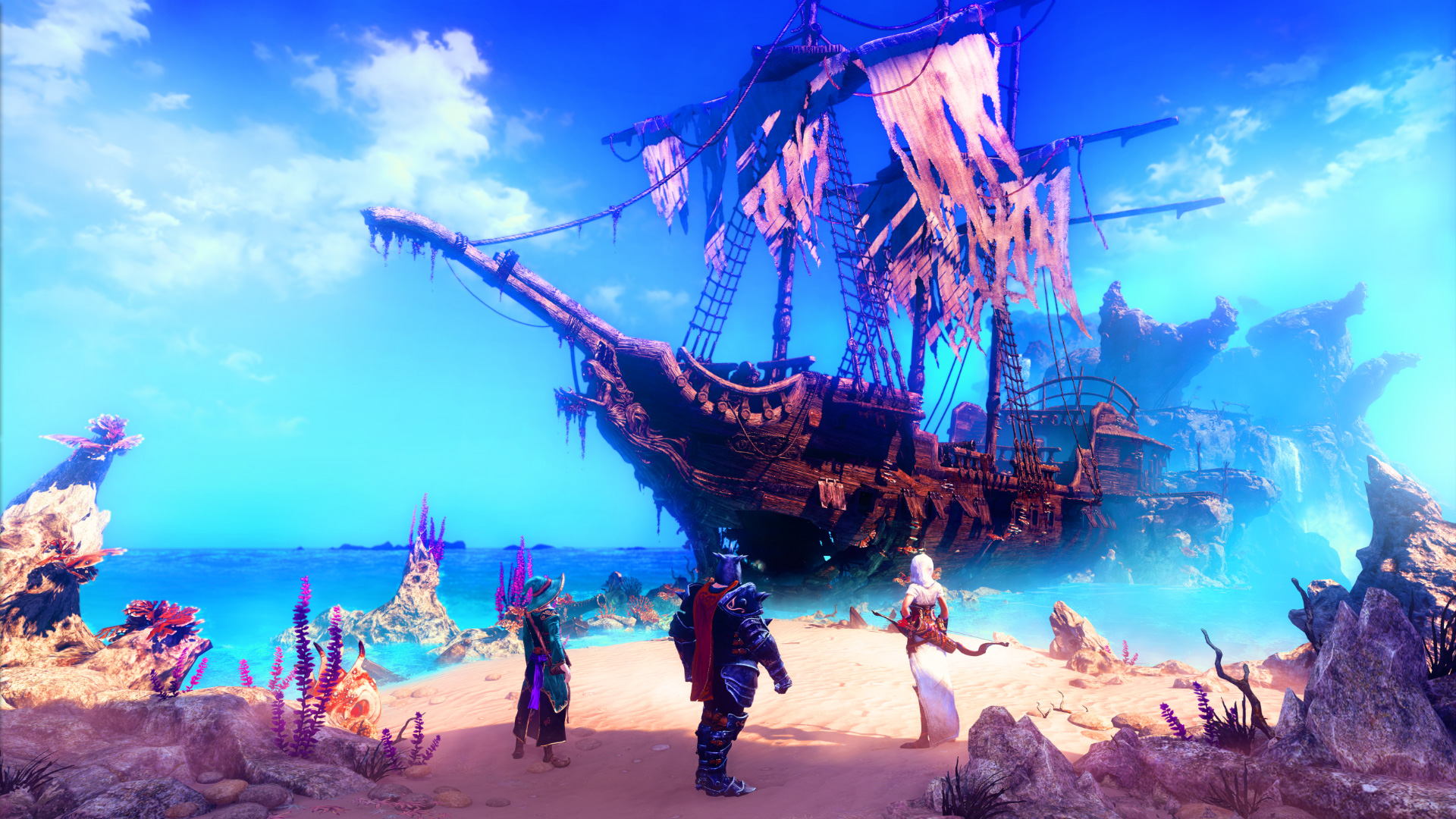 - Us heroes, we have so much to do
---
---
LOOK WHO CAME:
ShadeOfLight
Sotanaht 1
Morty 1
Dreamweaver 1
Gajknight 1