A short while ago, I was taken by Occams' blog about some of his totally radical statues. I wanted to show off too! ... but what, exactly? While I don't have but perhaps 1 or 2 things amidst all the crap in my room that comes anywhere close to that Occams level of raditude (seriously, dat SH nurse), I thought maybe I could at least do something a little different and detail sheer quantity.
Because I have a lot of crap.
That's my room. Well, the more exciting half of my room. That's where most of my crap calls home and where I have my personal time. Video games, masturbating, masturbating, thinking about life, masturbating, organizing my porn folders, video games, masturbating, etc.
You may be already able to tell (how can you not?), but just from looking at that first shelf you might be thinking how the hell am I going to fit anymore crap in that room of mine? I've already resorted to grouping collectables that don't belong with other collectables (OCD kickin' in) and propping up stuff on the carpet...
I have a line of owls, btw. It's like cocaine, but with less cocaine and more owls.
How many owls do you have? Probably none. I have 12.
I have too much crap.
Getting into amiibos was a bad idea as it forced me to rethink how I had arranged everything in my room. I mean, getting into picking up anything else for display is a bad idea at this point, but, nonetheless, those confounded amiibos were the tipping point.
Adding anything else bigger than a tube of chapstick means moving that there, opening up space for this thing, facing my Finn figure this way so that it now looks like he's staring down Noble Team, stacking my games within a different unit, it goes on. I love finding all sorts of rare/cool gaming/general nerd doodads (especially since discovering a local antique gaming shop), but my poor nerd cave is close to completely full. Building mounted shelves may have to be a thing in the near future. Where will it end?
Also, pardon the stream of dust shooting from Kirby's innocent little lovehole.
With all that said, how about we get on with the show, eh?
Above are a few of my somewhat old gaming mags I like to keep around. Weird I've kept the RE5 one unopened all this time, but it's probably better that way. Not because it holds more value in perfect condition, but fuck RE5. You stay where you are, you naughty boy. Sonic Unleashed, Dragon Age: Origins, Guitar Hero: Metallica... much less awful. So, I'm sorry you all must suffer for RE5's sins.
The Chaos Theory and Fallout 3 ones? I actually bought those second-hand from that antique gaming shop I mentioned several lines ago. Chaos Theory because it's one of my favorite games and Fallout 3 because, well, it's fucking Fallout 3.
I have more, of course. I used to be really into Xbox before recent years.
Speaking of Xbox and being into it and stuff, I was more specifically into Halo back in the day. Second only to all my Nintendo crap, I have a lot of Halo crap. Somewhere in this house is a framed Halo 3 picture (not just a poster, I'm talking a quality print) I got at Blockbuster. Thank you, Blockbuster, but I can't find that picture right now.
Remember the disappointment that came with this near life-sized helmet when we realized we couldn't wear it? I will never forget that pain. Midnight launch of Halo 3, got my Legendary Edtion, opened it up to try it on and be the Mastered Chief, exclaimed "It's no use!" and several people still in line let out an audible groan.
It's okay bros. It's still a quality display.
But, naturally, my favorite piece of Halo crap is the Noble Team statue that came with that awfully expensive Halo: Reach Legendary Edition. But, for $150 (?), you did get your money's worth. It's quite the display and some real awesome detail, but what I love about Reach's biggest bundle is that it's absolutely packed with tons of Halo lore memorabilia. Character notes/journals, security cam stills, a UNSC patch, etc.
Those are the kind of bundles I like. The kind of bundles that seem to have fallen out of style as of late. About 95-99 percent of those 150 bucks went towards physical goodies that the franchise's biggest fans would no doubt get a kick out of. Not golden weapon skins or priority access to online servers (I'm still peeved about that, EA). Same goes for the Dead Rising 2: Zombrex Edition I gots. A pen shaped like a syringe + bandaid, a 40-50 page artbook, a giant Zombrex ad, etc.
Still have the box it all came in (seen under the corner table in the first pic). Haven't opened it since the unboxing and didn't feel like breaking that streak just to show off it's contents, but, trust me, it's a lot.
My combat knife signed by Steve Downes (Master Chief) and Jen Taylor (Cortana) would be my favorite Halo thang if the knife weren't just something I happened to have on-hand when I was asked what I wanted them to sign at last year's Comic-Con.
The other signed crap I have is considerably more appropriate. Also see: awesome.
(Hey! I'm getting pretty good at these segways thus far.)
Here, is a slip of Dragonball Z Season 4 signed by Sean Schemmel. Known for voicing none other than Goku! Sadly, he didn't sign it in person, so not quite that awesome. But, still awesome. On the other hand, I had to purchase the entirity of DBZ on Blu-ray at one of PAX South's vendors in order to get it so it's at least valuable!
They also gave me one of the seasons for free. How nice. Still was outlandishly expensive.
Now, this is what I'm talkin' about! One of my favorite games signed by one of the most prolific and talented voice actors in the biz, Troy Baker.
Oh Troy-senpai <3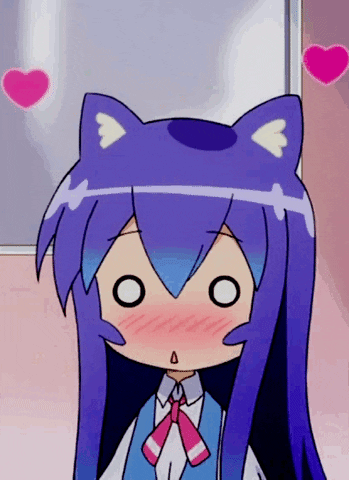 Planning on going back to Comic-Con this coming September so I'm hoping to gather up some more cool signed swag.
The only non-gaming crap I absolutely love collecting is Domo-kun crap. He's a popular corporate mascot in Japan or something. I don't know. I just think he's visually endearing. He's also been pretty good with keeping my PS2 safe from my cat.
It's been a while since I've found one (available in the US) I don't yet have. Sad times.
These three Gen 6 Pokemon plushies are all very recent gets. Of any of my collectables, these are probably the sorts I need to worry about the most. Not only are they huge, but they aren't exactly built to stand upright. I don't want any napping on my nice shelves, so I always have to do surgical repositioning of their limbs (lots of screaming is involved on both sides) to make them stand upright.
I may've even unintentionally given Chespin a vagina during his process.
Thankfully, my Mario plushies didn't need much work. They knew their place. Even if Magikoopa seems to be in a constant state of shock.
The last of my Mario plushies, a cute little Shyguy, stands right in the middle of my DS/3DS collection. On the most right is my Puppycat plushie, which is easily my favorite of my many plushies. It has a bell that really bells! It's also very firm, which makes it great for cuddling. It's the perfect plushie and, no, you can't have it.
Hanging in the middle are my PAX South Friday pass, a Miku Hatsune necklace/pendant, and a Companion Cube stocking that a local artist did two Christmases ago for that local gaming antique shop. It really is the place to be. They can hook you up with all sorts of crap.
Some more local treasures are these pixel cut-outs I got at Comic-Con. Leonardo Mega Man was too great to pass up. I could take or leave Joker, but Leonardo needed a combatant. Frustrating that they always seem to be fighting when I'm just trying to pick out a Blu-ray to watch.
Cyndaquil because he's easily a top 10 Pokemon.
Oh, fuck. More crap I managed to fill my crap heap up with thanks to Comic-Con! Mostly still local, sans the Master Chief Collection poster that was also signed by Downes and Taylor. I especially need to get that Link X Ganon one framed and hung.
You may've noticed this handsome Brute Splicer fella definitely looking handsome next to my Reach statue some pics ago. Another recent get and, once again, thanks to my local antique gaming shop. For it's quality, that it was only 20 bucks is a pretty splendid deal!
By now, I probably should mention that the name of said shop is called Game Over Videogames. I think they're only stationed in Texas, but they do have a site you can browse and order from. Love those retro gaming color schemes. They have Virtual Boys, ROB's, Atari's, even Odyssey's! I've been meaning to try and snatch up a Gameboy Micro from them for a while, if possible.
I do have a few things, beside games, that I've kept with me for a long time. Such as this Guitar Hero II Xplorer that is in deseperate need of a clean. If only I could get it properly synced up with the game, I'd be in heaven.
I think I got that Indigo League DVD collection a couple years ago, but my other Pokemon medias (there's more than what's shown) and THAT DERE KIRBEH are old as fuck. You probably won't ever find me trying to watch them again, but I do keep the VHS's around to stare at. Juuuuust in case, we still somehow have one of those DVD/VHS combo players in the other upstairs room.
If I had the patience, I'd try to find my VHS of Donkey Kong Country: The Legend of the Crystal Coconut I know I must still have. What a riot that show was. Seriously, actually watch that. The movie, in particular, had some genuinely great musicals.
Next to my SNES/N64 games and likely a handful of Pokemon cards, these posters are the oldest things in my collection. From all the way back in 2000, I got them at a little place practically hidden away in a dark corner inside one of our malls that, some years later, became the spot where I would buy my chains and saggy clothes because I thought I could pull off dressing "gangster" at one point in high school.
That was a weird phase. I was probably the only person who dressed that way that was also heavily into Smash Mouth. Thankfully, no pictures exist of me from that era. I swear I'm not lying!
It goes without saying that that little patch of good ol' American consumerism changed quite a bit since purchasing those posters. I wonder if it's even still there at all.
Oh yeah. And these. I also have these. 14 year-old Pokemon Bandaids.
MORE LIKE GOTTA PATCH 'EM ALL, AMIRITE?!
There are some games I'm proud to say that I own, like a week-1 copy of Xenoblade Chronicles and that wonderful, little, short-lived piece of RE pisstory that is "Revelaitons".
And, being a huge Shin Megami Tensei fan, I'm also proud to own a Voltron sword of physical copies of these:
And to close up, I give you my ultimate shame:
Tiger Electronics presents... Big the Cat fishing.
I'll see you all in Hell.
---
LOOK WHO CAME:
Seymour
GoofierBrute 1
Bardley 1
Luckrequired 1
AvtrSpirit 1
Luna Sy 1
Gajknight 1
Hyper Lemon Buster Cannon 1
Seagull King 1
Zombie Orwell 1
Roberto Plankton 1
vxxy 1
Ben Davis 1
CelicaCrazed 1
ShadeOfLight 1
aHolein1 1
TheDustinThomas 1
CrazEboy7 1
Retrofraction 1
Dreamweaver 1
CaltySlitorous 1
M Randy 1
Elsa 1
EdgyDude 1
Char Aznable 1