FLUIDS: IMPOSSIBLE TO CONTAIN
If I could record myself screaming to accurately portray my level of excitement, I would. But, it's late at night early in the morning, so this blog may have to suffice.
Pay attention, protag-san! It's dissection time!
I mean, this is game is fucking beautiful! Clearly, they're using an updated version of the engine they used for Catherine (you should buy that, btw) and it does a great deal of justice to the Persona universe (EDIT: Apparently it's not the same engine. Still, they obviously borrowed the style and presentation they tested out with Catherine.). No longer are we stuck isometrically with almost completely static models, what we have with Persona 5 is much MUCH more dynamic and expressive.
The traversal is obviously a big departure. What's up with that? It flies by so quickly that my brain couldn't have time to tell itself "I like/don't like this.". It just sort of made me foam up even more. Stealth? Platforming? Whoa!
Like, really. This is pretty huge (like my boner right now).
What's that? It's also probably still turn-based? As it should be! Calenders are still in, stores, exploration, side missions, classic SMT demons/personas (hey there, Sandman and Pyro Jack!), all-out attacks, and...
Hey! You're a nice surprise! I thought characters died with their voice actors over in Japan. Rest in piece and all that (seriously), but with all these new changes, it's nice to be already assured some convention beyond gameplay/HUD hints.
Speaking of our characters...
These 3 seem to be our central lot. The main protagonist is a cutie, the girl has a chip on her shoulder (Chie much!), and the other looks like a dick. But, we know we'll end up loving him no matter. Shinji was rather blunt and reclussive, but he's alright! Right? Yeah. Whatever. I don't got time for this shit.
There's also what seems to be one of those (what would be obligatory across most anime culture) poppy companion animals. A kitty cat.
His attire reminds me of another interesting tidbit to gather from this trailer: It seems our leads carry a burden much like our past Persona leads. They have a regular social life and a school life which we will, no doubt, have a huge part in affecting, but unlike past leads... their second lives seem a bit more mysterious.
Are they heistmen? A masked vigilante group made public (our main protagonist is nearly arrested, in uniform, towards the beginning of the trailer), out to uncover a dark truth? Who knows! It's all so exciting!
There's so much to dissect from this trailer that I, with the time I've given myself before I can no longer act as an intelligible human being from the sheer EXCITEMENT, cannot possibly be up to the task. But, I hope my two cents will get some of our more ambitious users (staff members?) groundwork to start from.
Who else can't believe their eyes? IT'S SO. FUCKING. GORGEOUS!
Even the menus are more fancy this time around!
It goes without saying, but I'm also thoroughly in love with the music.
To think I'm neck-deep in my PC catalog. Soon enough, I need to tear myself away and finally finish Persona 3 and 4. Such long games.
Have a good one!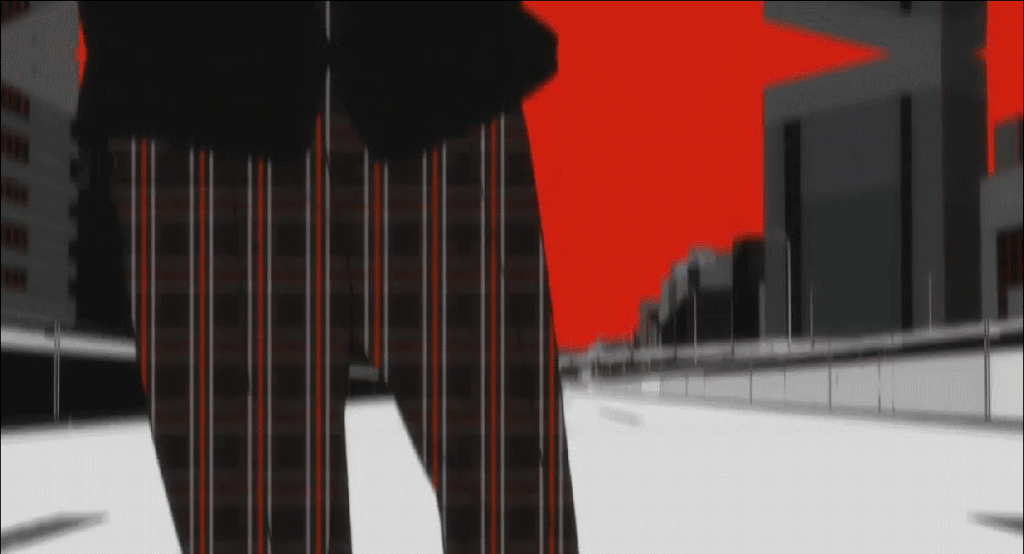 ---
LOOK WHO CAME:
Seymour
Marcel Hoang 1
Luckrequired 1
KikeSosa 1
Luna Sy 1
Hyper Lemon Buster Cannon 1
Fenriff 1
Whispering Willow 1
Seagull King 1
ocelot89 1
MATTFOO 1
arkane9 1
BrowneyeWinkin 1
vxxy 1
ShadeOfLight 1
Handy 1
Dreamweaver 1