See that guy? He's a cartoon character stupids. He was an avatar used by a guy known as PhilKenSebben around here. Phil is gone now. RIP you username chosen in a moment of great fucked upitude. I'm the asshole behind that username and avatar though. My real name is Michael Martin and I'm your new Community Playdate Manager. I am honored to have this position at a place I've called home for years. You all have been so amazing to me and I want to return that love tenfold. I have some huge fucking shoes to fill in, what with me taking over for Cold William/ChillyBilly/Awesome Pants McFace. I hope I am up to the task. I mean, I think I am. I have some awesome (I think so at least) ideas to get FNF popping more, those are percolating and once I clear them with the boss man M. Randall Dixon, you'll hear and see them. I also want to see more streaming as well (I personally broadcast on Steam now, soon to be on Twitch for PC/XB1 as well) and most importantly, I want to hear what you guys want to see for FNF/Streaming/Etc. After all, there is no "I" in community.... wait.... shit. Well, there goes that little thingy mabobber I was trying to do. Moving on....
FNF have been a staple around here for years. We all love them, we participate in them, but I feel they have almost become a ghost town lately. I don't say that like it's anyones fault or anything, but why is that? Please tell me. I know many of us play together a lot. We have our groups and clicks, etc. Yet sign-ups are lacking. People want more games hosted, yet they aren't hosting games. Once again, I ask you folks why? What do you want to see happen with them? Is there a way I can make this easier for you? What will draw you in? What can I do to get those pants off and show you a good time? This is now my mission. I am going to be hounding you all to see what you want from me and from FNF in general. I'm going to show you more awesome streamers, I'm going to personally provide my own streams (don't.... go... there.... Mike.... dammit...HA HAAAAA URINE!), I'm going to host more games and stop just hosting unknown indies and COD. Well, I'm still going to do those. I'm just going to diversify my bonds more.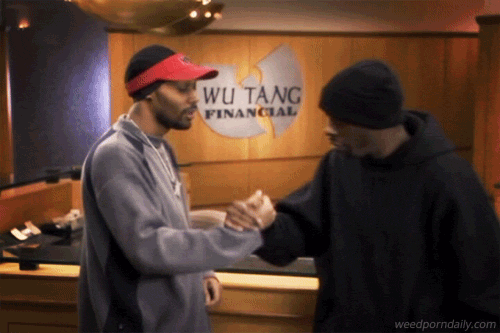 Bottom line in this is: I'm a twat. Aways was. I'm a front page twat now though. But I'm your front page twat now. Enter me. Feel me. Use me. Fill me with happy meal toys and make me push them out onto a bear skin rug by candlelight. FNF are about us coming together (in a circle with Barry Manilow playing) and playing games. I want to get to know more of you and hear your ideas. Please, don't be shy. Leave a comment below, telling me what you want to see. If you must be shy, that's ok too. Just don't hesitate to email me at [email protected] or PM me. Most importantly let's have some fun and play more damn games together.
---
LOOK WHO CAME:
PhilKenSebben
RenaudB90 1
Seymour 1
Zyk 1
Dango 1
EAPidgeon 1
Dwarvenhobble 1
nanashi 1
JoyfulSanity 1
Captain Merica 1
Seagull King 1
Whispering Willow 1
TheDefenestrator 1
Matt I Guess 1
ooktar 1
Patrick Hancock 1
Gajknight 1
Luna Sy 1
AvtrSpirit 1
RedHeadPeak 1
Luckrequired 1
HappyDayWarrior 1
Orlion 1
The Scholarly Gamer 1
CaimDark Reloaded 1
Cannibal Steven 1
DrFelixPhD 1
aHolein1 1
Char Aznable 1
Charlietime 1
EdgyDude 1
Occams 1
Kyle MacGregor Burleson 1
M Randy 1
Stephen Turner 1
Dreamweaver 1
Retrofraction 1
Handy 1
Poopy McNugget 1
Phoust 1
Shinta 1
CelicaCrazed 1
WolfyBoey 1
Nic Rowen 1
Swishiee 1
ShadeOfLight 1
GoofierBrute 1
Ben Davis 1
vxxy 1
BrowneyeWinkin 1
AndrePC 1
DepressedOptimist 1
Panzadolphin56 1
arkane9 1