In the very near future, the Supreme Court and it's band of old people deciding what the young people want will officially decide whether same-sex marriage is permitted by the constitution (or, rather, whether the constitution allows states to ban same-sex marriage or not). We know it is, but the people running the system apparently don't. At least not definitively. Freedom, what's up with thaaaaat?
No matter their stance, in the end... I think video games have the right idea. While they, like just about anything some people don't like, may continue to be somewhat of a social stigma in America, we can learn a thing or two from them when it comes to complicated issues such as this.
No matter Nintendo/Tecmo Koei's intention, Postman Link is a statement. It's the manifestation of the freedom that we, as loving and understanding people, all long for.
It's like "Hey. I'm Link. These are my legs, these are my arms, this is my crotch, this is my butt. Whether you're into that or not, I hope you're comfortable with it.". I can't think of a time when we have seen Link as exposed as this without the helping hand of fanart. All the while the Great Fairies, Veran, Cia... they have no shame. Why should Link? Because he's a man? It's just as arbitrary to say a couple shouldn't get married because their genitals don't align a certain way.
Postman Link slaps a firm foot down in the face of inequality and tells it to take a good hard sniff. Ya smell that? Can you almost taste it? Yeah. That's freedom, baby. That's dirt, sweat, blood, and pure, unadulterated equality, you facists.
I want you to look into those perfectly-tonned abs and tell me it's alright. I want you to stare a hole into that buldge and scream "Equality!". Doesn't that feel good? Doesn't that g-...
*ahem* Um, uhhh...
Oh my.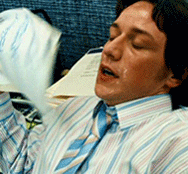 Equality sure does work up a sweat, doesn't it? Eheh.
A- anyway. How about we, uh, take a quick lunch and meet back here to further discuss the merit of equality and video games as teaching tools.
---
LOOK WHO CAME:
Seymour
Scrustle 1
Cannibal Steven 1
The Scholarly Gamer 1
RedHeadPeak 1
Luna Sy 1
Floppablecat 1
ooktar 1
Matt I Guess 1
Fenriff 1
Whispering Willow 1
Dwarvenhobble 1
long john 1
Elsa 1
Zombie Orwell 1
SirNode 1
Zyk 1
arkane9 1
DepressedOptimist 1
vxxy 1
ShadeOfLight 1
Dreggsao 1
Dreamweaver 1