As I've posted in the past, I am totally a fire marshal. I am also known to have uncovered the vast, far-reaching YJW catspiracy and lead the charge on dumping chocolate syrup and marshmellows on those that disagree with what I like to eat. All of this has been done in the name of advancing ethics in games journalism!
But as you all know, by drawing breath each day, I also have an agenda. Actually, they send it out to me at the start of every year on rainbow-themed paper, complete with clouds and unicorns on the pages. It is really an itinerary of sorts, telling me how I must collude and conspire with others to get various things to come to pass - things like converting Ellen Page to our ways, getting Laverne Cox on the cover of Time and ruining marriage and Dragon Age for heterosexuals. Not everyone can have Sera, but we did make sure everyone could have Iron Bull and I think that was a good choice.
This is not just our doing, however, we also have the Reptillian Empress Sark, DARPA and our Inferno Goddess to thank for making this all possible. By getting a bunch of kids to rage and flame on about women with opinions rather than actually talk about ethics, Intel has saw fit to fund us and our partners to the tune of 300 million dollars! Now certain poor souls at Intel must attend seminars in which they must learn how to not be assholes to other people. Or, for polite people, three hours they don't have to work, can poke at thier smartphones and drink coffee.
So 2014's edition of "The Gay Agenda" went off without a hitch for the most part and, okay, I was totally in on the YJW thing more than I "uncovered" it. I figure it was just time to disclose in full so I can move forward with a clean conscience.
But what will come in 2015's Gay Agenda? What does the future hold? Well, many things. Marriage is not fully ruined for hetreosexuals in America and Europe yet, so there's that. We're working on that Hobby Lobby problem, seeing if we can get a glitter embargo going against them - because that's our stuff. It's how we converted Ellen Page and Zachary Quinto, after all.
We're also looking at Persona 5 and seeing what we can do with that because while Kanji and Naoto were cool, we think we can do better. We also have Ellen Page courting Bioware to see if we can just make Shadow Realms an all-lesbian affair.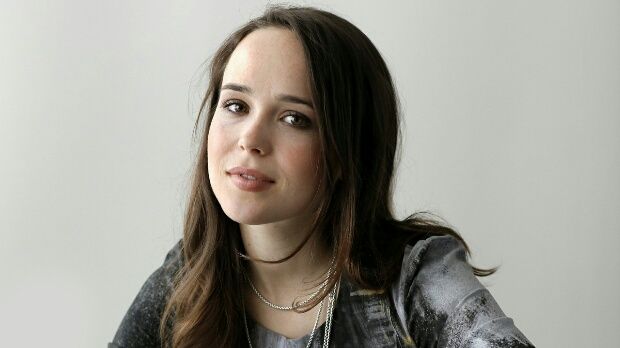 We're in talks with Sony about having Nathan Drake come out as gay. Its just time they admitted it. Kratos, too. He's just been so frustrated and angry for so long and, really, he cleaned out the entire Greek pantheon because he's not felt fulfilled. Putting him in Shovel Knight just isn't going to be enough and the Roman and Norse pantheons would like to live. Loki just took out Odin for Kratos, so yeah, let's just make them an item and call it a day. We made Thor a woman, so why not?
We took 8chan down the other day by pouring chocolate syrup in thier servers, just for a bit and for giggles. The real hit is coming later, but not from us at all because hey, kiddie porn is apparently 8chan's thing. We only have a gay agenda and it includes nothing like that so we'll just step aside and let the law do its thing. We have radio pundits to give aneurysims anyway.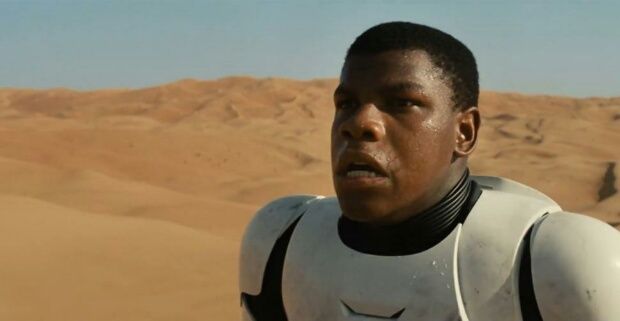 Also, we've decided we really need Natalie Portman and that black guy in the stormtrooper costume. We've made the glitter bombs needed, armed our minions with them and the deed should be done shortly. They will become one of us.
That said, we also made sure that Bioware and Pixie Productions were getting on those Mass Effect HD remasters and optimizing them for a first-person bedroom mode with Project Morpheus. It is our gift to you since while we know you're so tired of remasters, the first person thing went so well for GTA5. A secret rendevous with a random cast member will be added because, really, we know some of you were just hoping Garrus would come in and take you hard unannounced.
I think I've said enough. Maybe too much. If I say any more I might get kicked out of the agenda-planning for 2016 and I really want to make sure we get Lupita Nyong'o by then. She is severely adorable and I forgot to add her because the idea of Natalie Portman and Mass Effect HD remasters were already overwhelming me. My head was in the clouds as I sealed the envelope and mailed my agenda submissions away on Christmas Eve.
Now, all there is left to do for me is to hop in that huge bin of sweet, sweet Intel money. 2015 is looking great!
---
LOOK WHO CAME:
Whispering Willow
Dookysharpgun 1
Cannibal Steven 1
The Scholarly Gamer 1
Plombo 1
Gajknight 1
TitusGroan 1
Zer0t0nin 1
Zombie Orwell 1
Seymour 1
Batthink 1
arkane9 1
vxxy 1
Ben Davis 1
ShadeOfLight 1
Nic Rowen 1
Dreamweaver 1