This a place between mind and matter, between dreams and reality. A place where various sides of one's self, the various masks they harbor, emerge from the sea of the soul. The self suffused in divine love, the self capable of demonic cruelty and other fun things and stuff.
Welcome to the Velvet Room. My Velvet Room. Or maybe it could be our Velvet Room. The Destructoid Community Blog Velvet Room! That's kind of a mouthful, which is why I didn't make it the headline.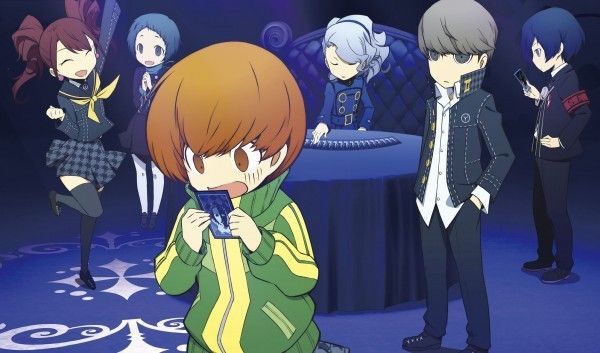 Anyway, I am currently on the third floor of the the third labyrinth in Persona Q and happily fusing new Sub-Personas. I've shared a few here and there, but I've not gotten many from Streetpasses and the ones I have gotten there are kinda crap. Thankfully, there's another way to get Sub-Personas from other players - QR codes!
But I don't want just any QR codes - I want Persona Q QR codes from Destructoid users so we can share them, help each other and I can build the Destructoid Sub-Persona Compendium!
If you're unfamiliar with the process of sharing QR codes from the 3DS. I can explain. First you need to arrive at a point in the game where Marie resumes her duty of communicating with other worlds, then enter the Velvet Room. From there choose the "Streetpass Book" and "Edit Own Book" options, then the option to attach a Sub-Persona.
You can pick any Sub-Persona you want from what you currently have available to you. Do not worry, you will not lose what is chosen and what is chosen for the book will stay in place until you edit the book - even if you fuse that Sub-Persona away.
After that, back up to the previous menu page and select "QR Code" and the option to create one.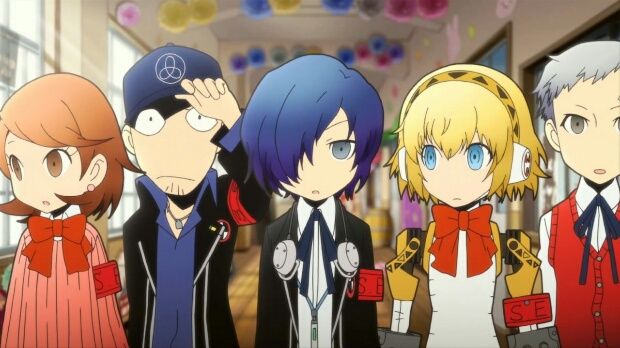 Now that you've made the code you have two ways to access the image to share. You can either use 3DS Image Share (instructions are found in the 3DS browser) and first post it to social media or pull the file from your SD card directly (which is faster, to be honest). The file can be found in the "102NIN03" folder found within the DCIM folder, which is where 3DS camera images reside. The QR Code will be the final image in the folder.
Now, you Sub-Personas - show me them! If I can collect enough, I'll sort out the best to make as complete a compendium as possible and post it at a later date. Share as many as you like!
Here are some of my own creations!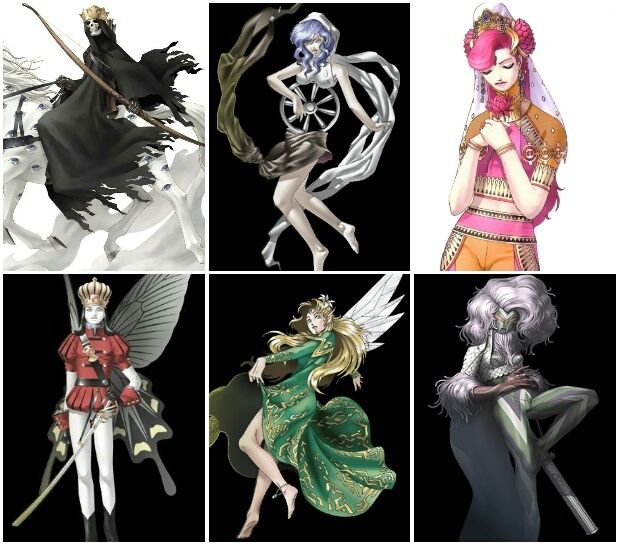 I made this Fortuna for my Map Navigator, who I chose to be Fuuka. This Sub-Persona will let you gather more enemy material drops, harvest more rare materials from P-Spots, allow you to see hints of treasure, secret passages and FOEs ahead as well as prevent pre-emptive strikes against the party and replenish HP as you explore dungeons.
Good fortune indeed awaits you with this Sub-Persona!
My next Sub-Persona was a happy Fusion accident, Rangda, the topless torso lady in dire need of a manicure.
This one still has skills to learn, but this version is geared toward very physical characters who aren't afraid to dish out as much as they can take. This Rangda is a good companion for Kanji, Akihiko or Shinjiro in particular since their high HP can capitalize on potent skills like Aeon Rain and Zanshinken or allow them to tank hits with Pain Eater (when she learns it) and Immunity Buffer. Party attack buffs and enemy debuffs also help them contribute with thier low magic pools without losing too much SP in a fight.
Next up is everyone's favorite bringer of pestilence and conquest, White Rider!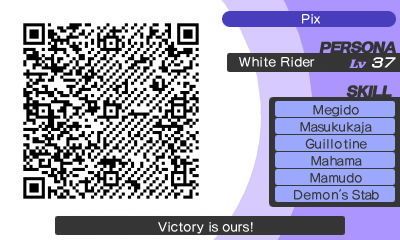 This a Persona I crafted for Mitsuru a while back. Death magic, Guillotine and Demon's Stab add variety to her skill set and boost her frontline role, though at the cost of no protection against fire. The addition of Megido mixes well when Mitsuru learns Power Charge. A splendid choice for executioners not afraid of a little flame.
For backline fighters I present Pavarti to you, a balanced Sub-Persona for magical offense and party healing.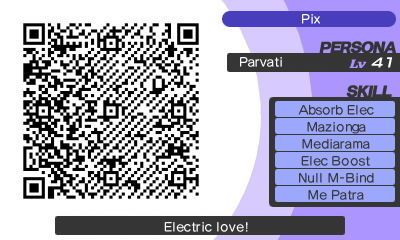 She boasts powerful lighting magic, in fact, she eats lightning! Loves the stuff! And when she's not about lightning, she has potent healing magic and can cure status ailments placed on the group. Her magic also cannot be silenced! I found her a great pairing for Yukiko and Aigis in particular, though she's a fitting companion for Yukari and Naoto as well.
Finally, three high ranking fairies to fortify frontlines from fierce magic! Alliteration!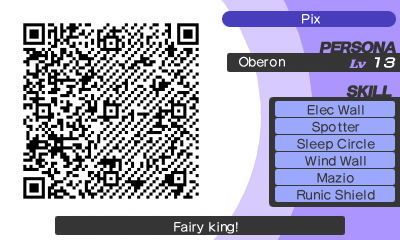 This is no midsummer night's dream - Titania, Oberon and Queen Mab are here! All come with the passive skill Runic Shield, which provides a good chance to null magic damage on a party line. Oberon is designed to protect further from wind and lightning while I made Titania give up lightning for potent fire and wind magic. Queen Mab can do supreme single-target lighting damage! As with Pavarti, Titania and Queen Mab cannot have their magic bound!
Take good care of my Sub-Personas, they have served me well! Now show me what emerges from the sea of your soul!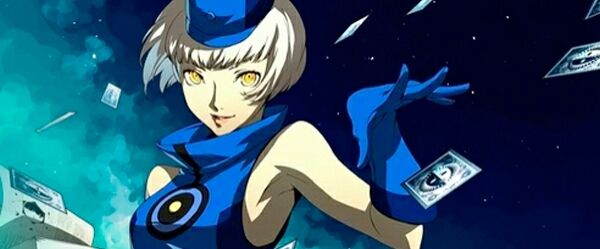 ---
LOOK WHO CAME:
Whispering Willow
Batthink 1
EdgyDude 1
scarritt 1
Dreamweaver 1
Ben Davis 1
vxxy 1
long john 1
Seagull King 1
RenaudB90 1