Well. This is a bit awkward. Might as well just get things rolling.
Hi there, I'm TheAngriestCarp. I know that this is probably a pretty inopportune time to be posting a c-blog introducing myself, but after reading Hosse's recent blog and getting a bit inspired I figured I'd quit making excuses and get my ass in gear.
You may be wondering why the hell it took me so long to create what should have been an hour or so's work of an introductory blog. The main reason for both my belated entry into the Destructoid fold and my lack of c-blogs is most likely my social anxiety. For as long as I can remember, I've been pretty damn intimidated by social interaction. I've never really been up to putting my work or ideas out in public and have canned numerous potential c-blogs, mostly due to fear that people may think less of me for it or that it may not be up to their expectations.
That, or my absurd laziness.
But enough of that boring psychoanalytical babble. You didn't click on a blog titled Carp's Deep Introspective Journey. You clicked to get dirt on the the number one cyprinus carpio in the wonderful circus that is the Destructoid community. I've been active on this site for about a year or so now, and was a lurker on the front page for almost two years before that. In real life, I'm an aspiring engineering technician. Engineering technologies is basically the field a step below true engineering, who focus mainly on testing and helping out the big guys with their scheming. I've still got a few years of debt college ahead of me, and have occupied my free time with video games and books.
Mmmm. Lovecraft.
When I'm not whittling my life away in front of a screen or being buried under coursework, I spend a good deal of time in the great outdoors. Camping, biking, kayaking, hiking, volunteering at state parks, the whole kit and kaboodle. I also thoroughly enjoy history, and often hang out around the local museums and historic areas of my state (looking at you Gettysburg). My area of interest is largely focused on the both the American Revolution and Civil War, with a little colonial and general history splashed in for good measure. Also a fun little tidbit, I once modeled in American Revolutionary attire for a local historical artist.
"But enough about history," you shout into your monitor as you shake your desk vigorously, "Tell us about the games!" Starting with what is probably the most important topic for a gamer, I'd have to say that my favorite game is a toss-up between Portal 2 or Wind Waker. Both games hold a level of charm that, in my mind, is unparalleled in the industry. Honorable mentions also go out to the Witcher series, Fire Emblem: Awakening, and Eternal Darkness, which are all fantastic games that you should go out and buy immediately.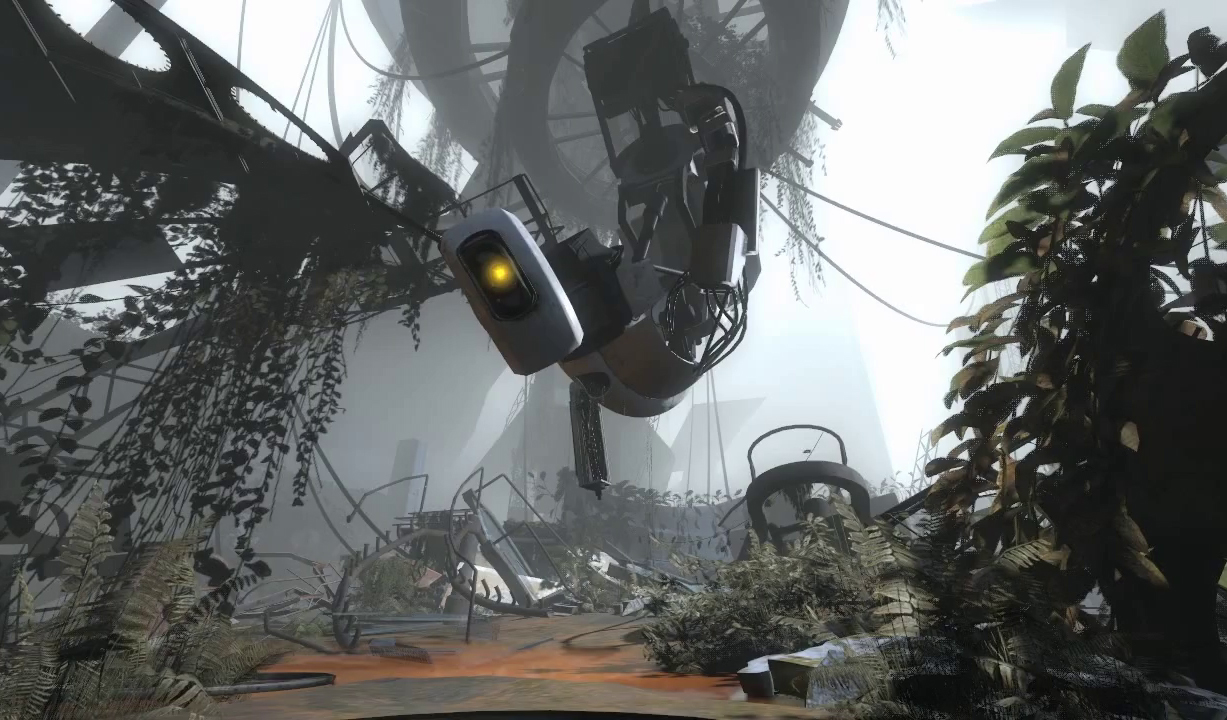 I think we can put our differences behind us. For science. You monster.
Another fact you may not know (or care to know for that matter) is that I am also an unashamed indie-fan and mobile gamer. That's right, when I'm not knee deep in dead terrorists in CS:GO or kicking major monster ass in Monster Hunter for my 3DS, I'm busy fearing for my life in Teleglitch and Don't Starve and getting my butt handed to me in World of Tanks Blitz. While I fully understand the stigma for mobile gaming, I also admit that there are tons of fantastic games too. From Infinity Blade to Rayman: Jungle Run, Sword and Sworcery to the fantastic mobile port of FTL: Faster than light, Ridiculous Fishing to BADLAND and XCOM, there's a hell of a lot to respect about the platforms as well.
Well, that's about all I can think of for now. If this goes over well I may post some other ideas I've had over the past year or so. I hope that I didn't waste too much of your time with my overly-long, underdeveloped introduction, and I look forward to hearing critiques and and advice from c-blog veterans. Just please, be gentle.
Also feel free to hit me up on Twitter if you really want to. Carp out.
---
LOOK WHO CAME:
Matt I Guess
Bukkake Waffles 6
Retrofraction 1
ShadeOfLight 1
Ben Davis 1
vxxy 1
Dango 1
Gajknight 1
Luna Sy 1
absolutfreak 1
AvtrSpirit 1
Luckrequired 1