Lately we've had some people here who thought they could turn us on by listing some of their favorite fetishes in video games and otherwise. Well I think I speak for at least one person when I say that they utterly failed. I mean, spiders? Eight legs, but no skill. Succubi? Who the fuck would be turned on by a literal seductive sex demon? And humans? That's the most disgusting thing I've ever heard. I mean, have you even SEEN me? Not in a million years.

So instead, let me do this the right way. These are the things that get me turned on. I'm pretty sure that means they are the universal standard of sexiness, because that is precisely how fetishes work. Also fair warning: all or some of these may actually be true.
10. Destructoid Cblogs fads
- When we all join in.

There's nothing better than some group action if you ask me. And if the group in question consists of all of our Dtoid friends, it's like a little slice of heaven coated in paradise. That's why I love it whenever the Cblogs gets a new blog fad going. Dibs, fetishes, random excitement, 10 things, it's all in good fun.

Sometimes I like to start, sometimes I like to join in later, and sometimes I just like to watch. Whatever the scenario, one thing's for sure: it always gets me off.


9. Bows
- Dem curves.

There's something profoundly erotic about bows. The curve of the wood, the tightness of the string, the tension before release, the arrow plunging straight into its soft fleshy target...
Okay so I just made all of that up on the spot. But damned if it didn't sound convincing.




Whatever the case may be, at the end of the day bows are just cool, as are the folks who wield them. None of this "up close and personal" bullcrap, just a nice clean shot from several yards away is all you ever needed.
8. Femme Fatales
- Danger is sexy.

There are so many examples here; you've got vampires, demons, assassins, witches, and who knows what else. Not succubi though, that'd just be weird. It's often said that women go for the bad boys, but if we're going to be honest with ourselves, men aren't that different. There's something to be said about the woman who could rip either of your heads off if you so much as looked at her wrong. An air of mystery, of danger, goes a long way sometimes.

Especially of they look like this: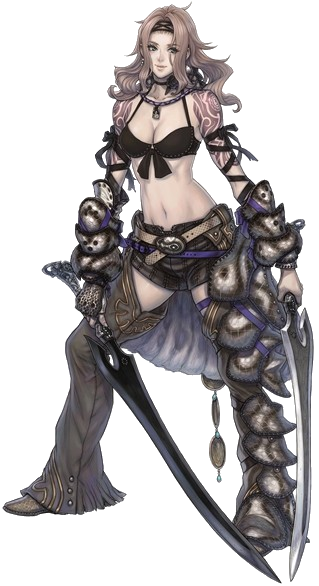 - Awesome rack on her though.
7. Luigi
- Lean green sex machine
What, do I really have to repeat myself? WE'VE BEEN OVER THIS. Everyone is already firmly aware about Luigi's appeal, and then some.
6. Cat girls
- Purrfec*punched*

One could theoretically argue that "cat girl" falls under "dangerous" and is thus already covered by entry #8. To that I say "Shut the hell up, it's hard enough to come up with 10 of these as is!"

Besides, don't cat girls have a sex appeal all of their own? You know they do! The cute little ears, the (hopefully prehensile) tail, the eyes, the agility, the fur and claws: cat girls are the whole package! That is if you weren't looking for anything doglike, but let's not kid ourselves here.

Let me give you an example. Do you know how sexy Rosalina usually is? Actually pretty sexy, but there's only so much you can do while trying to retain that regal air about you. So let's see what happens when we cattify her:




Hot dang son, girl cleans up nice.
That's the power of cats right there. And Rosalina's not even a natural catgirl! Watch what happens when we find someone au naturel.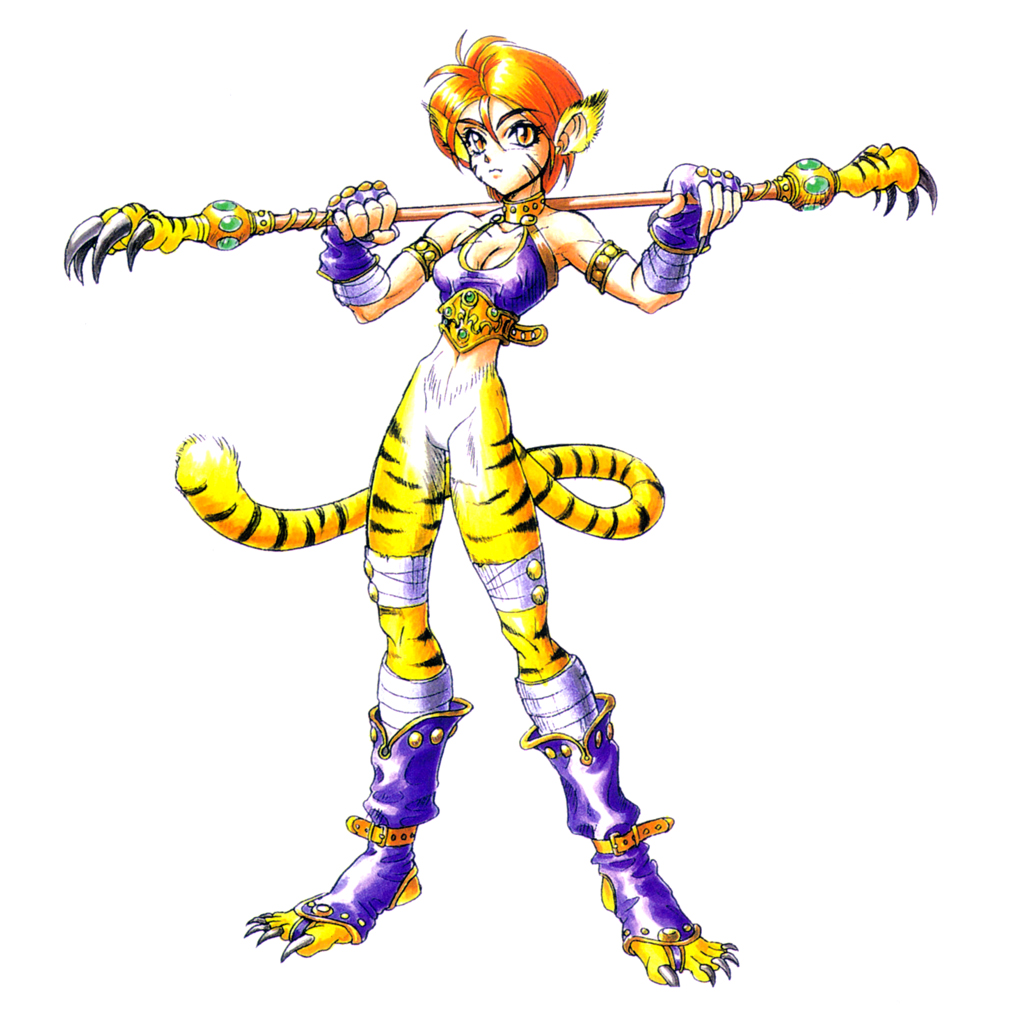 Truly, their own spot is well deserved. And not just to drag this out to 10 entries I swear.
5. Credits Music
- The afterglow.

JoyfulSanity says that Battle Themes are often great. He's not wrong, but I've got a different proposition. The best, and therefore sexiest, music in video games is also some of the most underappreciated.


Can you hear the sexy oozing from that song? It's like porn for your ears.

The Credits Theme is almost always one of my favorite songs on the entire OST, even though you're only likely to hear it once. Maybe a handful of times if the credits aren't skippable. I love them because there's often such an amazing sense of accomplishment associated with them. You just beat the final boss, saved the world, and now you're being treated with a victory lap of amazing music accompanying the names of awesome people.

The game is doing nothing short of celebrating you, and the music is specifically made to convey that perfectly. It's the best feeling ever.




(Note to self: this entry needs to be a full blog someday)
4. Art Styles
- Draw me like one of your Japanese watercolors.

Realism is boring. There, I said it. Games trying to emulate reality as best they can with CGI are completely on the wrong track. The Dead or Alive girls aren't hot; they're just creepy. They're lifeless and weird and gross.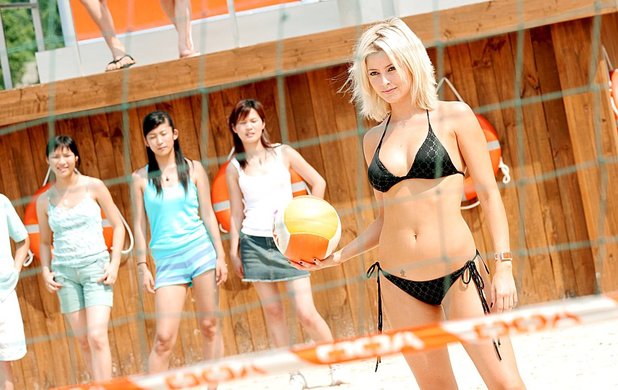 - With some exceptions.

What you should do to make your game look as sexy as possible is something completely different. You have to develop your own style to stand out from the crowd. Use that color, accentuate those lines! Do whatever you need to do to make people notice you. It's how old 16-bit sprites still manage to look good today, while the polygons of yesterday have aged faster than prepubescent boys could fap to them.

Okami? Show us how it's done.




Oh yeah. Just look at that art. Isn't that just the artiest? It is.
Holly Valance eat your heart out. (Also, marry me?)
3. Twins
- Where you see "palette swap", I see "threesome".

Have you ever come across a woman who was so beautiful that you thought to yourself: "Damn, I wish there were more of her!"? I know I have.

Well that, my friends, is exactly the kind of predicament God invented twins for. Or in the land of video games; palette swaps. You can have two of Samus:




More Kirbys than you'll know what to do with (if you lack imagination):



And finally, alternate timeline Lucinas:


2. Midriffs
- T&A is overrated.

If you scroll up just a little bit, you may or may not notice how most of these people are covered to a more or lesser extent, but still manage to show off their midriff. There's a very good reason for this, namely that there's nothing sexier than a well-toned core.

Don't believe me? Feast thine eyes.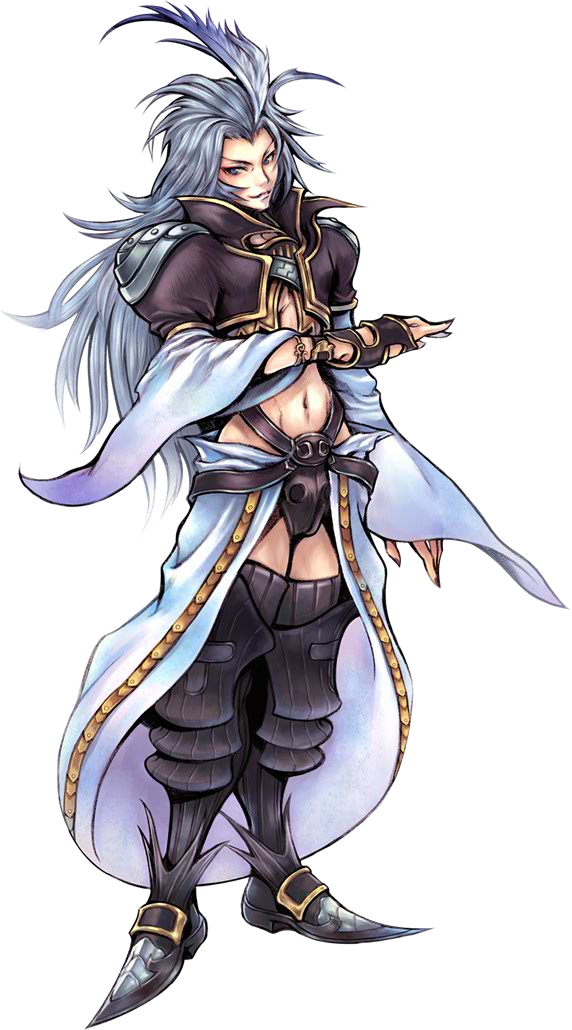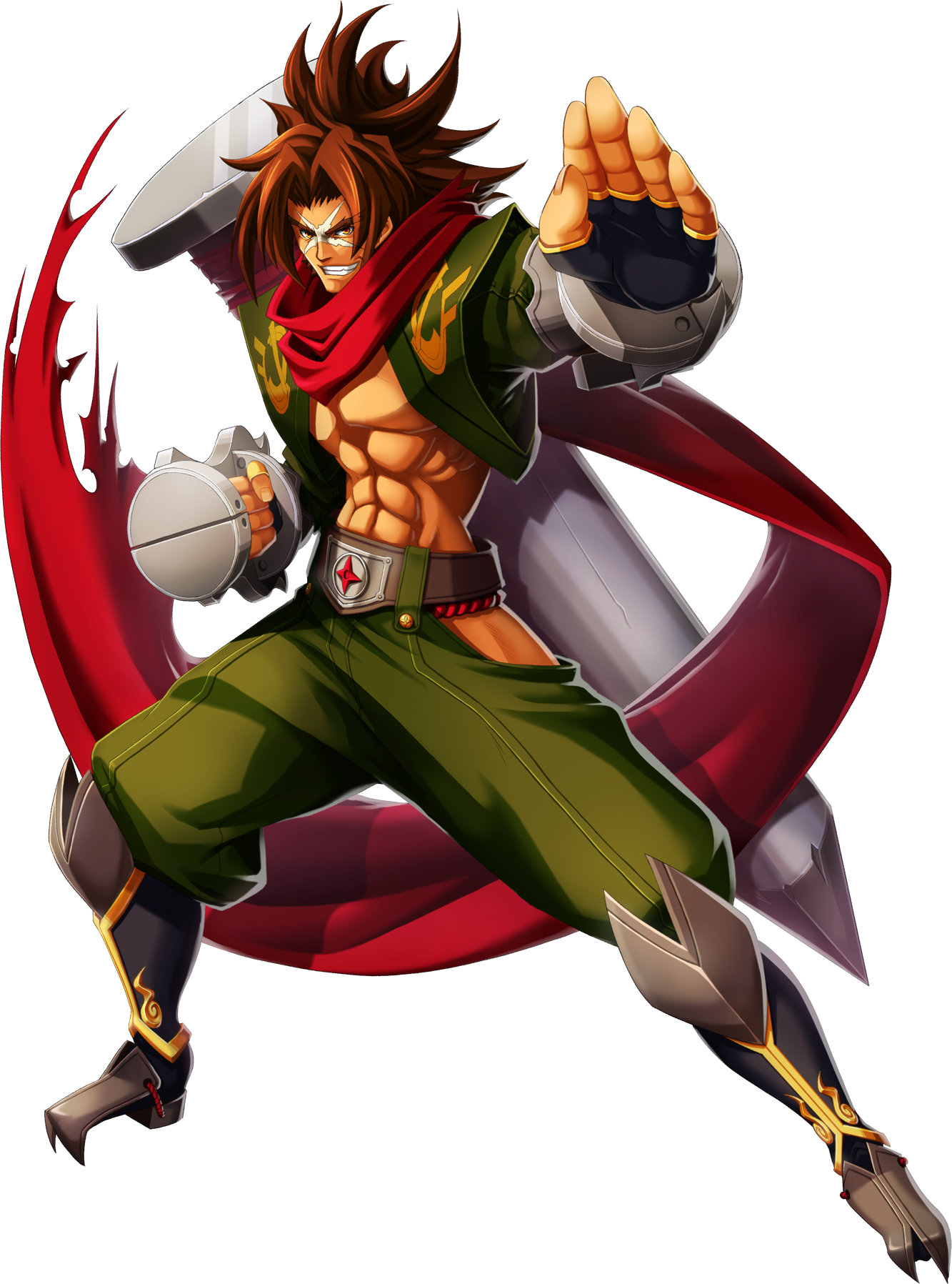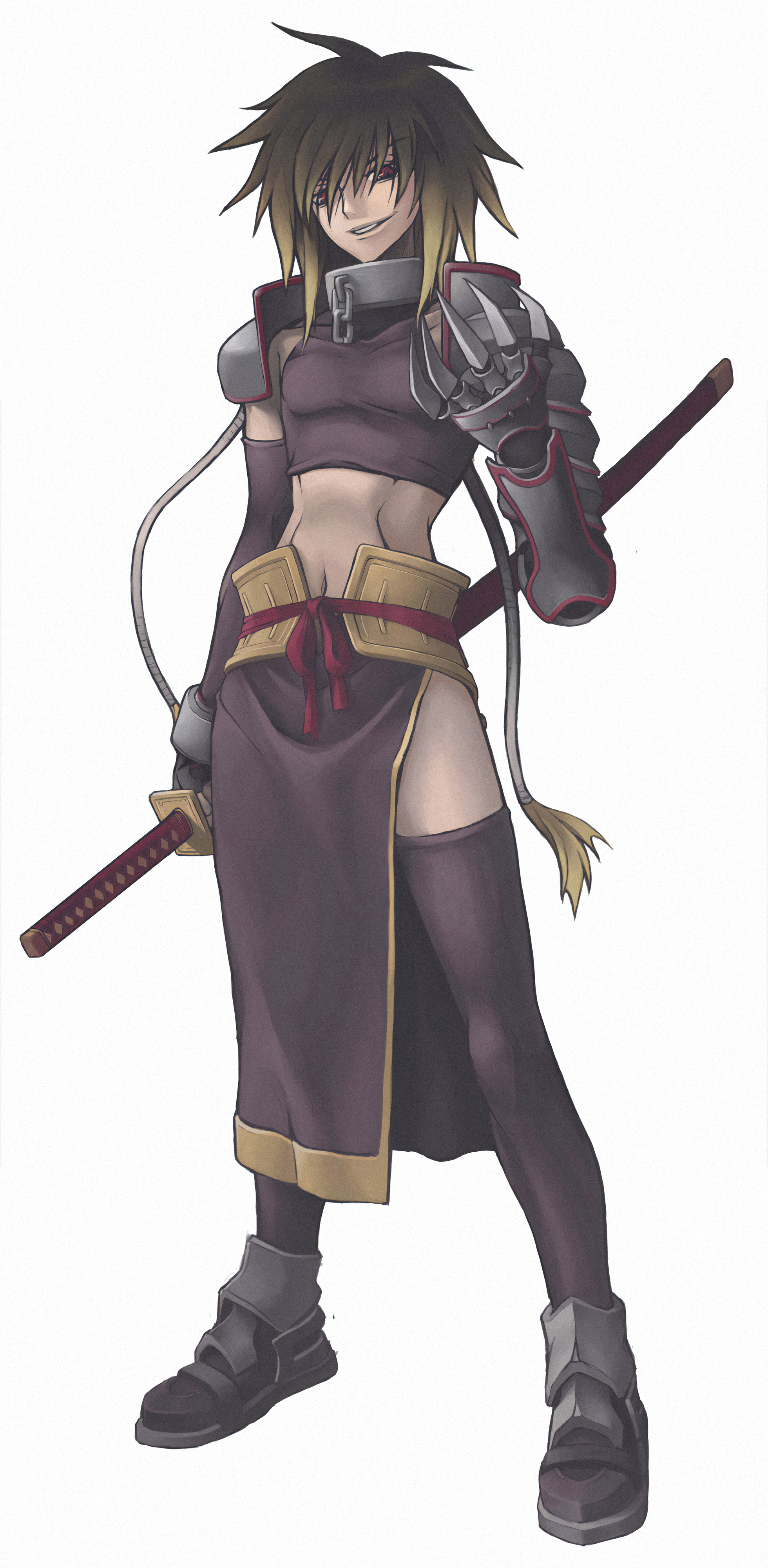 (...What? Just because I'M into girls doesn't mean I can't be objective about this!)
1. Eevee

You knew Eevee was cute. Fluffy. Adorable even. The adorablest. But did you know that Eevee's sexy too?


You do now. You're welcome.
- Us heroes, we have so much to do
---
---
LOOK WHO CAME:
ShadeOfLight
Marcel Hoang 1
VikingPoodle 1
Uncle Terror 1
Code Name Crono 1
Luckrequired 1
RedHeadPeak 1
Luna Sy 1
Gajknight 1
Floppablecat 1
RenaudB90 1
Jagger Gravning 1
JoyfulSanity 1
Batthink 1
Roberto Plankton 1
Ben Davis 1
GoofierBrute 1
Nic Rowen 1
Agent9 1
Handy 1
Dreamweaver 1
scarritt 1
PhilKenSebben 1
Morty 1