Last week I called dibs on Pikachu, though I generously let Script usurp my Smash dibs. It was confirmed last week via a Nintendo Direct that Pikachu is now a king, but that's fine - I have other royalty to turn my attentions two and she doesn't exactly have to be in Smash Bros. to count. My Queen, no, my Empress is coming to Persona 4 Ultimax as of now.
Chie, Yukiko, Rise, Naoto, Marie, Yukari and even the glorious Mitsuru Kirijo pale in contrast to the ultimate waifu powers of Velvet Room assistant, Margaret.
Her sense of calm and maturity always made a strong contrast with many other characters I met in the Persona games. Sure, Elizabeth is cute and aloof and I played her in Margaret's absence since I do like characters that do that Magneto projectile spam, but Margaret has my heart and always has.
Not just for her calm, grace, maturity or beauty, but also because of her eyes.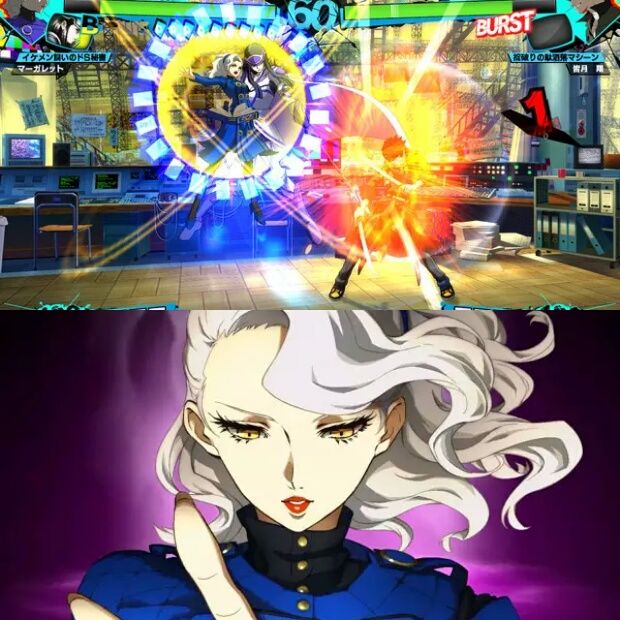 They say the eyes are the windows to the soul and, on most people not of the Vevet Room attendant variety, yellow eyes tend to come off as creepy and meanacing - but not on Margaret. The contain wisdom, fearlessness and the total willingness to wreck your shit if you're not up to snuff.
All those friends you made on your journey? All the bonds you forged? You're gonna need them if you want ot take her down. In the SMT multiverse Margaret stands near the top-teir of all megabosses. Her power is close to, if not competing with that of the Demi-Fiend and Raidou Kuzunoha and she'll give you fifty turns to beat her before she annihilates you and your buddies completely in Persona 4.
She's also not afaid to slap the swag out of you.
Your cute little Soejima personas aren't going ot be enough, either. You only get one persona when you fight her in the ring. Margaret rolls with four Kaneko classics such as Cu Chulainn, Yoshitsune, Ardha and Helel, the divine form of Lucifer, who will shove Megidolaon down your throat at her behest.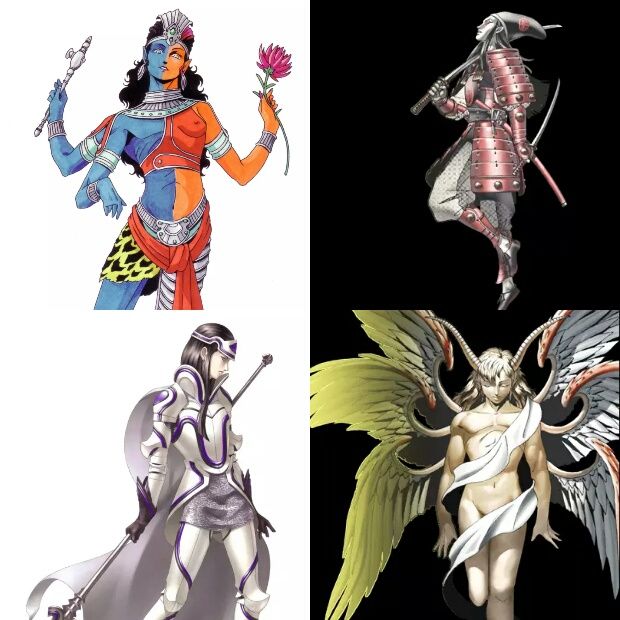 She's clearly been around. She has been in the presence of fairies, harnessed the power of samurai legends and watched Shiva and Pavarti become one divine being before gaining dominion over the prince of darkness.
Margaret also has a fight theme that beats all the rest, so there's also that.
I'd honestly just surrender and kneel before the Empress Margaret. You're not worthy of her. She is mine, forever... or at least sometime in the next few weeks when I have a PS3 again. You've been warned, hands off! Her glory is MINE.
---
LOOK WHO CAME:
Whispering Willow
Dreamweaver 1
Agent9 1
Nic Rowen 1
ShadeOfLight 1
Ben Davis 1
vxxy 1
RenaudB90 1
Gajknight 1
AvtrSpirit 1
Luckrequired 1
Flanx 1