I just wanted to take a brief moment to say goodbye to a man who taught me how to laugh and the your eccentricities are a strength rather than a weakness. Yesterday, as I'm sure most of you know Robin Williams killed himself.  When I heard the news, my heart broke.  How could he do that?  He was loved.  Adored.  His movies and stand up and personality are a part of so many of our childhoods.  He was so kind and considerate of others.  I've read stories about him where he would answer people's phones randomly and just talk to the person on the other end for a half an hour, pretending to be a Jewish Grandmother or an angry black guy.  Robin Williams always made time for his fans and that's pretty rare today.
So now he is gone and I'll never get to hug him which was on my bucket list in between seeing Antonio Gaudi's architecture in Spain and sky diving with my friend Ben while listening to Husker Du.  He left us too soon.  He left his family too soon.  I wish that he could have felt even a fraction of the love people had for him in his heart yesterday so that he would still be here.  The world is a bit colder now that he's gone.  He was a genius, a father, a husband and a good man.  I just can't believe he's gone.  My thoughts and prayers go out to his family.  I can't even imagine the pain and loss they are experiencing. 
Anywho, I know this isn't about video games but I wanted to share this here with everyone.  Go hug someone you love then watch Toys because its a super underrated movie and that deviled eggs bit gets me every fucking time.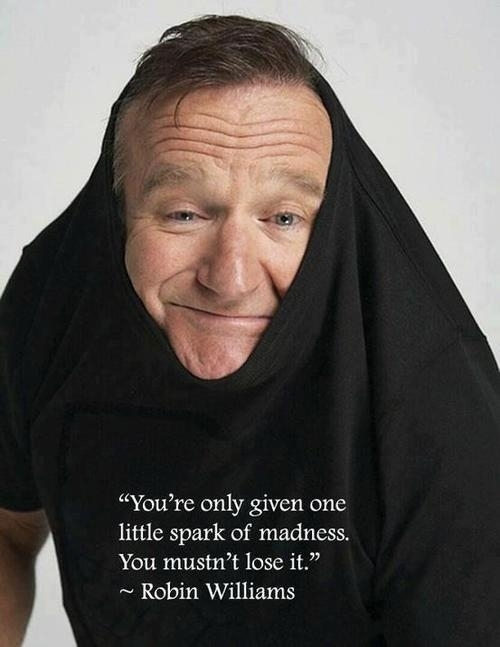 - Sent from my Lisa Frank Dungeon
---
---
LOOK WHO CAME:
Occams
ooktar 1
Dango 1
Captain of the Zanarkand Abes 1
Alphadeus 1
EAPidgeon 1
JoyfulSanity 1
LukasRocks 1
Oridan 1
Zer0t0nin 1
Whispering Willow 1
Seymour 1
RenaudB90 1
Gajknight 1
doshbosh 1
Gray Times 1
Luckrequired 1
Metaltails 1
The Scholarly Gamer 1
Uncle Terror 1
Ramminchuck 1
Batthink 1
CblogRecaps 1
EdgyDude 1
Elsa 1
Isay Isay 1
Morty 1
M Randy 1
Dreamweaver 1
Retrofraction 1
Handy 1
smurfee mcgee 1
Nic Rowen 1
naveenwf 1
ShadeOfLight 1
GoofierBrute 1
Ben Davis 1
vxxy 1
PK493 1
Marcel Hoang 1