Mario Kart 8 review [tomorrow]
What if I told you Super Mario 64 2, or Super Mario 128 (good ol' rumors), or even Super Mario Universe! Well, of course you'd be just as excited as I am (not more though) because Super Mario 64 is one of the greatest games to ever exist. But, of course a direct sequel to it, is one of the things many true gamers dream of; even to this day. So, why am I mentioning all this Super Mario 64? Simple, it's just one of crazy old Troy's predictions that just may so happen at E3 or sometime in the future!
1st- The Castle
What really made me come to this conclusion though is Nintendo's latest release, the underwhelming or overrated Mario Kart 8. Playing through Mario Kart 8 over the past two weekends, I've come to see some stuff that has led me to believe that a new Super Mario 64 is in the works. The first piece of evidence is that of Peach's Castle, also known as the entire hub world for Super Mario 64. Peach's Castle can be seen for the first time in glorious 1080p HD graphics not only once, in the good track bad game N64 Royal Raceway (Super Mario Kart 64 [boo]) but also in Mario Circuit (Mario Kart 8 track)! Seeing the castle multiple times, means Nintendo had to make the castle twice, and the fact it appears in multiple tracks, especially the N64 version piques my curiosity!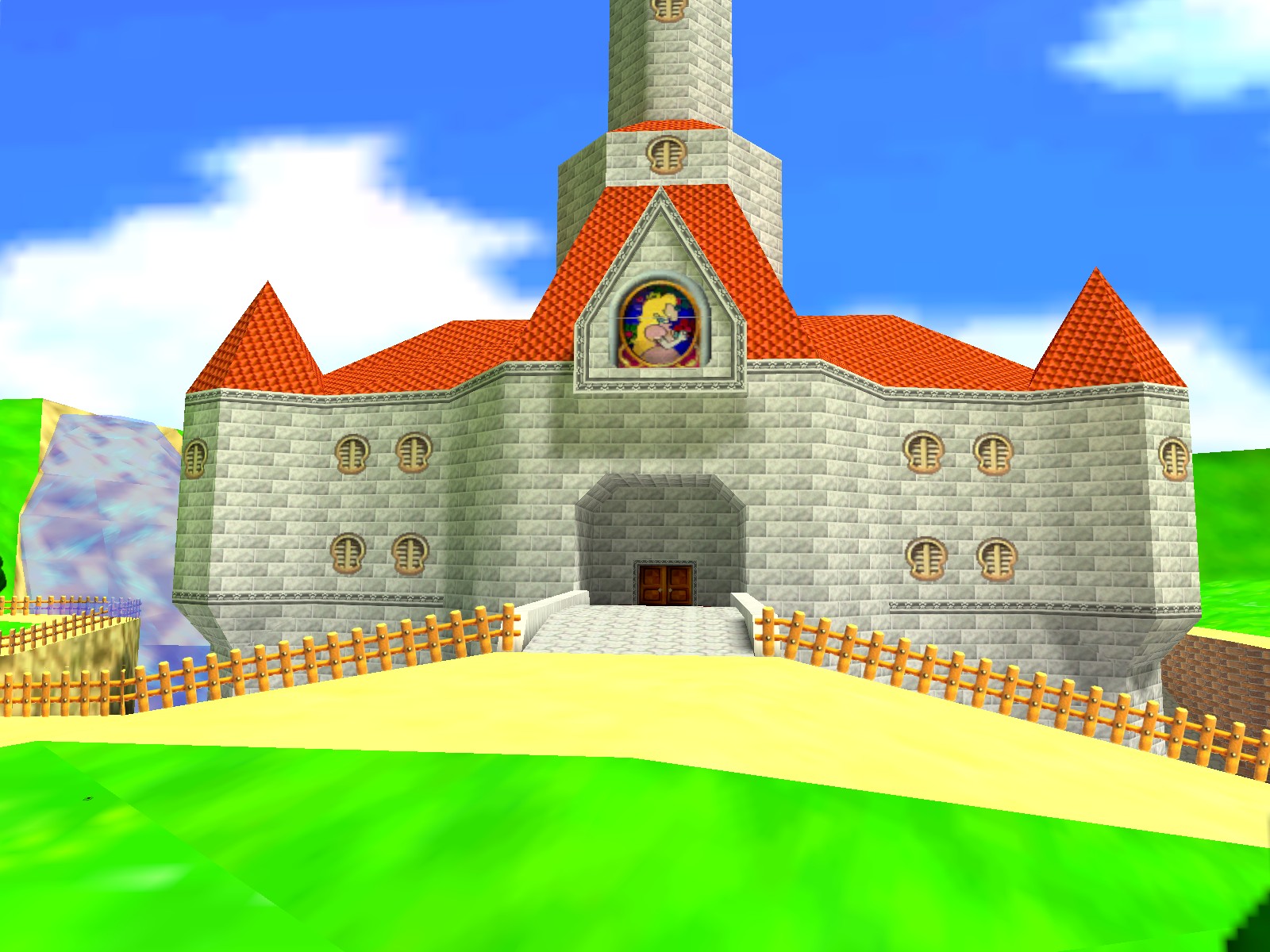 NOT A COINCIDENCE!
2nd- Unagi the Eel
My second piece of evidence has to do with a more "an actual true fan of Mario to notice" kind of thing. The level is Dolphin Shoals and its connection to Super Mario 64 and/or a sequel? The eel! Unagi the Eel, is the eel from Super Mario 64's Jolly Roger Bay. If you don't believe me that the eel is Unagi, I think the maroon/red and yellow stripes give it away. But, the better question is why is Unagi featured in HD and in a brand level for Mario Kart 8? Well, according to my crazy theories the reason they would remake this character model is because they are looking to use him again in, either a Super Mario 64 HD remake or Super Mario 64 2!
Lastly, because it is owed!
My last reason? Well, even though Super Mario 3D World is AMAZING [my GoTY last year], at first many fans, not just Nintendo fans, felt burned when Nintendo announced it rather than a Super Mario Universe game and the Wii U has been starving for a full on 3D Mario game. EAD Tokyo Mario team hasn't done anything yet and while Super Mario Galaxy 2 was an extreme disappointment and underwhelming, it still left a lasting impression on all gamers, and left us hungry for what new things Mario will bring to another new console generation. All the stars point (ha pun) to Nintendo bringing us our favorite plumber in an epic all new 3D adventure, hopefully it will come true!
-
Michael Troina
 plays games on his 
Twitch channel Troyfullbuster 
or his 
Youtube Channel: LegendofMikeandBill
 that is only if you want to watch awesome gaming videos with full walkthroughs, unboxings, and news-updates! You can also catch 
TLMB on Facebook
 so make sure you like us or on WordPress!
- It'd be cool to find me on Youtube GAMEMEN / SNBGaming64 and waste your time watching guides and couch co-op <3 thanks.
---
---
LOOK WHO CAME:
TroyFullbuster
Retrofraction 1