Well, with my weird E3 dreams written and posted now I can talk about what I really wish/hope to see - or at least things I'm just really looking forward to.
Zelda is an obvious one. I'm sure there will be lots of Zelda, really. The Wii U Zelda reveal is practically a given and we know Hyrule Warriors is in, but I think we're due a re-release of Majora's Mask. I've seen people who don't understand how remasters work hope for a Wii U version, but 3DS is more prasctical since Ocarina of Time 3D's assets are just begging to be used for another 3DS outing.
So I think they probably will have Majora's Mask 3D as well. It might seem like too much Zelda, but its not like the Wii U one would hit this year anyway.
As for Zelda Wii U, I'm hoping for a series departure, a game that takes place away from Hyrule like Majora's Mask, Link's Awakening and the Oracle games did. We just got several doses of "traditional" Zelda through Skyward Sword, Wind Waker HD, Ocarina of Time 3D and A Link Between Worlds these last few years, so I'd like to explore a new world and different ideas. Or have a Zelda game actually about Zelda, that would work, too.
Fallout 4 is something I hope is announced. It clearly has been in development for some time now. Hints come and go, from voice actors to staff sightings in Boston and more. Something's gotta be happening with this one. I'm hoping it plays and is written more like New Vegas, which felt more in line with other FO games. FO3 was good, just a bit too black and white with morality.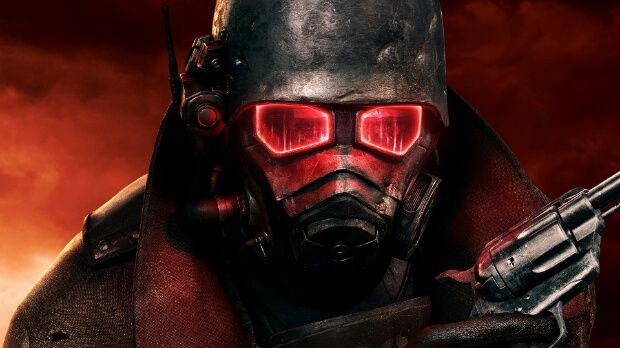 Its probably too soon for another main entry to The Elder Scrolls, so Bethesda has to be doing FO4. Arkane Studios announcing a new Dishonored game would work in the absence of those other two. I loved Dishonored to pieces.
Metroid is another one. Recent interviews with Yoshio Sakamoto suggest he's working on new projects and has no immediate plans to do a Metroid game - which is good, actually - but we don't know what Retro Studios is up to.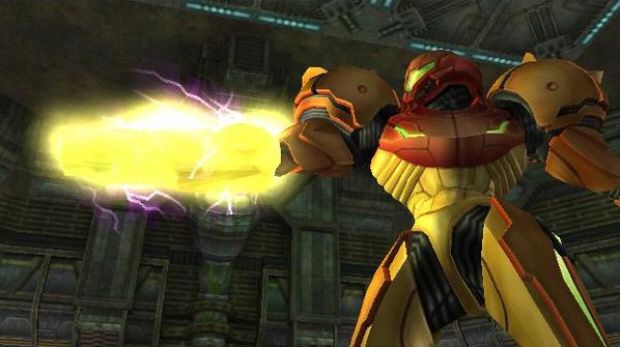 I know some people want more Metroid Prime and I wouldn't mind that, but I am curious to see Retro Studios tackle a 2D Metroid after their incredibly masterful takes on Donkey Kong Country. I would just hope they keep some Prime elements in their like lore and scanning.
Suda 51 and Grasshopper have been rather quiet of late. Its strange to think there have been six new IPs from them since No More Heroes 2. I enjoyed most of them, though I never got around to Killer is Dead and just rolled my eyes regarding the visual novel sequel to Liberation Maiden. 
Anyway, it feels like the right time for No More Heroes 3. Hopefully it will return with its rough art style intact and with Shinobu in the leading role this time. She's such a gentle soul, hacking people in half with that sword.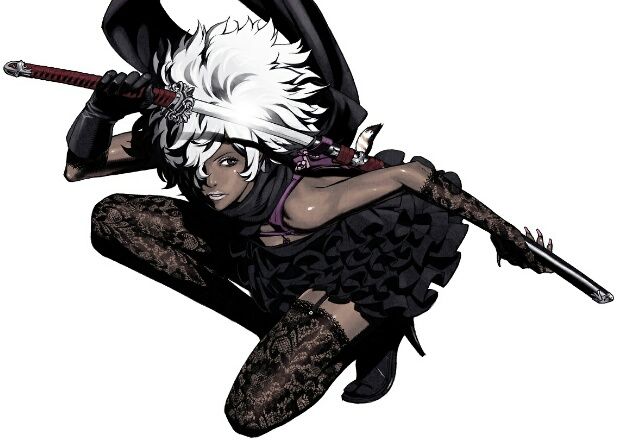 There have been rumors of Shenmue HD remasters and Shenmue III, but after a 12 year wait, social and MMO spinoffs, kart racers and no sequel, I'm inclined to feel those rumors are BS. It feels about as real as Metroid Dread or The Last Guardian right now. Shenmue and Metroid Dread rumors pop up each E3 and if The Last Guardian is a no-show again it really must be vaporware.
I know nothing Persona 5 will be shown, its just not like Atlus to debut much of anything in America before Japan. Persona 4 Arena 2 and Persona Q, however, are fair game. Thing is we probably won't learn much new about them since they just tell Famitsu everything
That said, Shin Megami Tensei X Fire Emblem is partly Nintendo's baby and was announced globally last year, which sort of breaks with Atlus' usual behavior. This is easily my most anticipated game and one I really want to see in action, just for all the potential it has. The game was a daydream I actually had several years ago, so I kinda freaked out when Nintendo announced it. Nearly threw my laptop into the ceiling when the teaser trailer came out last year.
SMT's cyberpunk post-apocalyptic, modern demon-infested worlds mixed with Fire Emblem's cast of pegasus knights, mercenaries, priests, cavaliers and paladins? Pairing up a game notorious for permadeath with a game known for instant death magic?  Fire Emblem is often the story of a nation pulled into war, SMT is often the story of Tokyo and its relationship with technology as it finds itself the stage for a war between Heaven and Hell.
So yeah, I want to know more NOW! I've been patient for like sixteen months!
There's also the tremendous potential to exploit the "strangers in a strange land" trope here. SMT IV's samurai were pretty amusing in this regard. They start out in a medieval kingdom and days later they're scavenging for smartphones in Shibuya and pawning off skateboards and vibrators for cash (I'm not kidding). It makes me wonder if Fire Emblem's cast will give up horses for motorcycles and if their archers will pick up submachine guns, but still maintain their "well mets!" and "miladys" to look like dorks.
Anyway, that about sums it up. I'm also hoping for GBA Virtual Console games on 3DS and a new Deus Ex game.
---
LOOK WHO CAME:
Whispering Willow
Batthink 1
EdgyDude 1
Dreamweaver 1
Ben Davis 1
pk fire 1
SirNode 1
Salvador Sandoval 1