So far my gaming year has been this: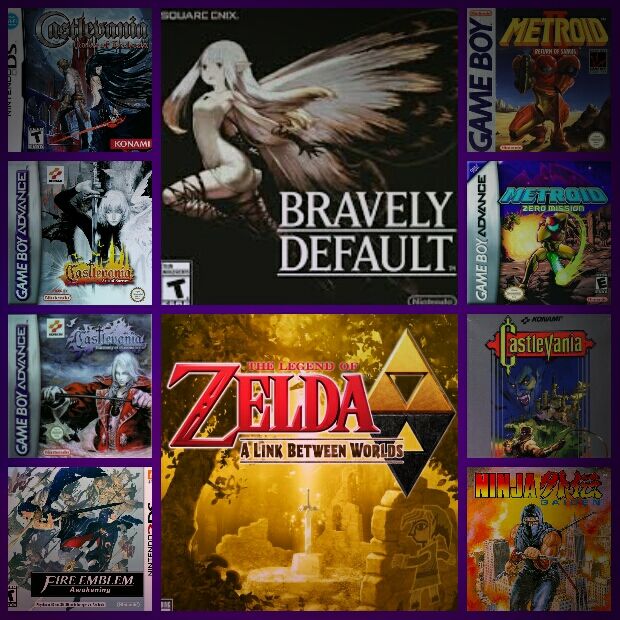 Lots of Metroidvania, some NES games and two RPGs. I just finished up The Legend of Zelda: A Link Between Worlds last week and I'm now poking at a few unfinished things in there and Bravely Default as I work through the Chaos path and Fiend hunting  in Shin Megami Tensei IV. SMT IV replays are a recurring thing since the demon compendium is so vast, I still have lots of demons/costumes to collect and it has four endings.
I did get the worst ending today just to see it, but I reverted my save and I'm now locked into the Chaos path because I'd rather max the compendium than have the worst and abrubt ending flagged on my file. Still, after this I will have seen all the endings!
After I do all I care to do with those games, its on to other unfinished business, the priority games are pictured here: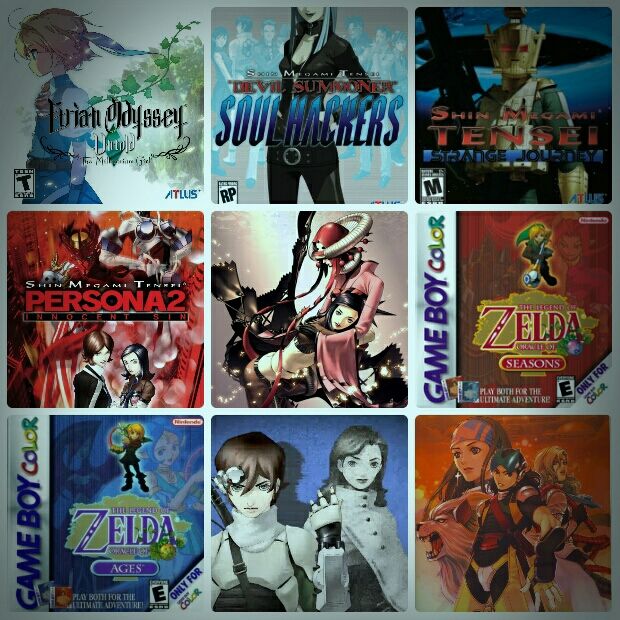 Its unsurprisingly Atlus-focused and RPG-heavy. I've procrastinated on some of them for years, even as much as I like SMT and Etrian Odyssey. 
I'll have to mix in some other various titles to shake things up, I've got 100+ games between Nintendo eShop, PSN and Steam, though, so I'm sure I can find something. I have stuff like Bastion, Cave Story, Legend of Grimrock and Crimson Shroud I've also been holding back on. Just got 3D Classics: Kirby's Adventure the other week as a Club Nintendo freebie, too.
The pictured games I'm giving priority simply because its time. Its a pretty dry year for RPGs so I may as well make do with what isn't done. As much as I love SMT, I've just never gotten around to the older main games and spin-offs. I've also been sitting on Strange Journey since I bought it at launch. Sometimes even my favorite franchises are put on hold. I did wait about three or four years after MGS4 and Metroid Prime 3 launched to play them. I didn't get around to SMT III: Nocturne until 2008 and Digital Devil Saga until 2009.
I won't allow myself to play Persona Q until I've finished Etrian Odyssey Untold. I've bought five EO games now and not finished one of them. Given PQ is based heavily upon EO, I'll feel like I'm cheating if I play PQ first. Plus I'm going to play on Classic Mode, because Story Mode feels like its just cheating the intended experience. I'll save the story for a replay.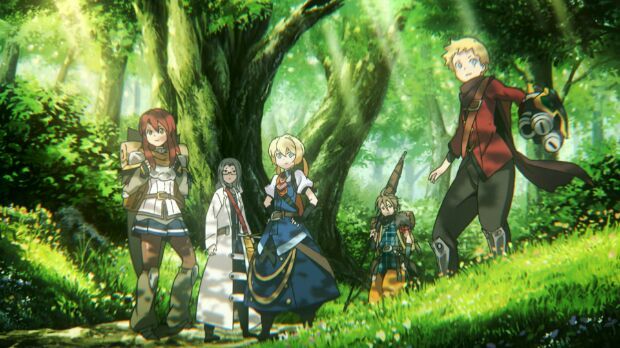 The Zelda Oracle games i originally bought on Game Boy Color and for whatever reason I never got deep into them. Link's Awakening is one of my favorite Zeldas but maybe these two got lost in the mix - probably because I also was juggling a PS2, GameCube, Xbox, N64 and Dreamcast at the time. Those on top of my Pokemon and Phantasy Star Online obsession back then.
If I get those two done, though, the only Zelda game I'll have never finished is Phantom Hourglass - and really, fuck that game and its resetting hub dungeon. Spirit Tracks was way better - even with all that flute blowing bullshit in it. Zelda as a ghostly sidekick also made it more awesome.
I guess with all that said, its just a matter of deciding which game to do first! I'm open to suggestions, I suppose.
---
LOOK WHO CAME:
Whispering Willow
CelicaCrazed 1
Batthink 1
Elsa 1
Dreamweaver 1
Retrofraction 1
Nihil 1
Nic Rowen 1
ShadeOfLight 1
Roberto Plankton 1
JoyfulSanity 1
Seagull King 1
Jayne 1
Jagger Gravning 1