Tonight an uneasy truce was broken. Decades of peace have been pissed away and many innocent people have and will continue to suffer, as long as this conflict is allowed to continue. Monday recapper and all around scoundrel
Smurfee McGee
rained his opening salvos down around me and my people tonight. Thousands were lost in this unprovoked attack. As I walked through the aftermath, stopping to pray with the injured and puke on the really gross ones, I steeled myself inside. I knew at that moment what must be done, so that future generations may live in peace.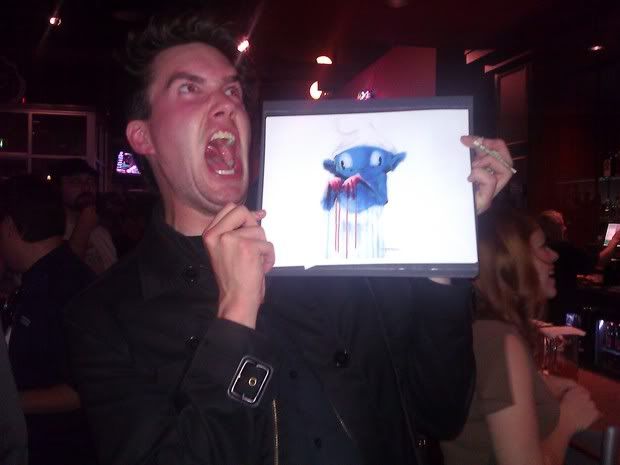 Even Max can't stand the sight of this decrepit being.
This conflict must be ended. Once and for all. Only one of us will walk away McGee and that one shall be ME! Rather than hide behind my people, as if they were fodder (like you cowardly do), I have sent them off to safer lands. I have placed my children with those I can trust to keep them safe. I have regrettably had to postpone my nuptials with my
new bride
and walk away from everything and everyone I love. I'm coming for you McGee.
I am coming alone my dear Smurfee, with a backpack full of knives and socks filled with quarters. No longer shall I perch atop a ladder outside your window and fap. I shall perch atop a ladder and
KILL
now. Then I'll fap... because well... it's me. That's kinda my thing. Anyways, I shall be hiding in every shadow, every dream, every.... something. Do not worry too much yet though, you shall not be first. First I shall erase everything you love and cherish.
FROM BEHIND! LIKE A NINJA! OR A PORN GUY!
When everything you know and love is gone. Then you can start to worry. That's when I shall pounce upon you, like the lithe, 6' 4" 250lbs. cat I am. That's when my knives will begin stabbing into you repeatedly until I find your cold blue heart and cease it's beating, once and for all.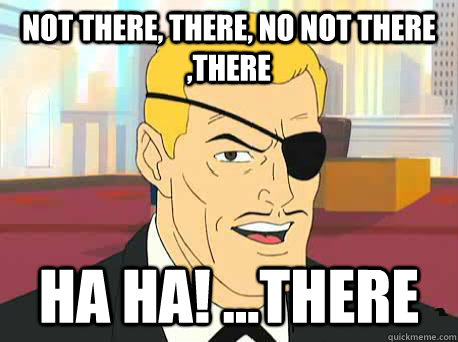 Or I'll just post a bunch of stupid shit here and crack jokes at you on Twitter, whatever.
---
LOOK WHO CAME:
PhilKenSebben
Dr Rainbow 1
Astonishingly BAdass 1
molamolacolacake 1
ninjapresident 1
Marcel Hoang 1
Panzadolphin56 1
PK493 1
BrowneyeWinkin 1
Char Aznable 1
Brutal2D 1
ShadeOfLight 1
Nic Rowen 1
scarritt 1
M Randy 1