There's many reasons why I adore the music of video games, from those that extract ridiculous potential from
short loops
, to those which are
unbelievably catchy
, binding themselves forever into one's memory. But by far, my favorite pieces of video game music are those that evoke an emotional response. While I've come across plenty of
moving songs
in the world of music, finding one within a video game is a rare pleasure. What follows are the most evocative tracks I've heard. Some have been companions through tough times, others became memorable solely for the content they accompanied in-game, but all carry immense musical potency.
Though many of these games are older, I'll still warn in advance that nearly every entry contains spoilers. In most cases, I found it necessary to speak to the context of the music.
Super Mario RPG - Sad Song (Yoko Shimomura)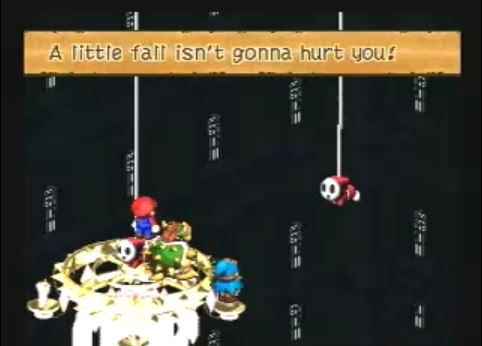 This gem in the Super NES library certainly isn't known for an emotionally charged story, but it does slip in a handful of tear-jerking moments, mostly found within Mallow's story. One particular sequence has been forever cemented in my memory. Near the end of the game, the party encounters Boomer, a katana-wielding warrior who resembles a Shogun, and a fight ensues atop two chandeliers. Upon being defeated, Boomer doesn't simply vanish into coins as other bosses. Instead, he has what appears to be an asthma attack, wondering aloud how he could have been defeated. Mario offers Boomer a reprieve, which he staunchly refuses, stating with pride that he is prepared to go out like a warrior.
…and he proceeds to cut the chandelier's chain, plummeting presumably to his death. The Shy Guy holding the chain then openly weeps for his fallen companion, assuring himself that a little fall won't hurt Boomer. How freaking sad is that? The context of being within a Mario game makes it even worse, as the series is generally a safe haven from Pixar-style emotional sucker-punches. I think this moment passes by most players without making an impact, but for whatever reason, I can't play Super Mario RPG or hear this song without feeling my eyes well up a little for poor Boomer.
Listen to Sad Song
Watch the scene from the game
Xenoblade - Imperial Capital Agniratha / Night (Ace+)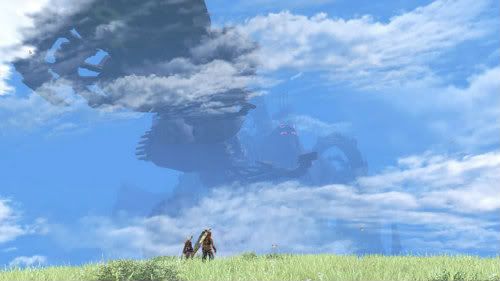 In one of the more interesting game worlds of late, Xenoblade takes place on the bodies of two dead gods known as the Bionis and Mechonis, which house biological and mechanical life respectively. Much of Xenoblade is spent on a quest for vengeance against the denizens of Mechonis, who have been waging war on the residents of Bionis. When Shulk and his party finally reach the enemy's homeworld, they find it to be a massive factory designed to produce the Mechon. Their goal is to reach the capital city of Mechonis – Agniratha.
From the moment they step off the elevator to the city, what is presented before them in Agniratha is not a battle-hardened military capital, but an actual sprawling city, abandoned and in decay. A somber atmosphere seeps from the piano melody, exposing sensations of misplaced anger and sudden empathy. The brutal moment for me was reaching the security system, which distributes most of the quests for the area. The city's security assures your party that collecting certain plant life and destroying some malfunctioning Mechon will restore balance to the capital and make it safe for the residents, despite the fact that the city is irrevocably ruined, and its citizens long gone. Like a bully who lashes out because of an abusive home life, it's hard not to feel sympathy; moments like this are what make the world seem so tragic.
Listen to Imperial Capital Agniratha / Night
World of Goo - Are You Coming Home, Love MOM (Kyle Gabler)
I adore the storytelling style of this game, where the player isn't so much performing a role in the game as they are facilitating the plot and bearing silent witness to its events. If one takes the time to learn exactly what is going on with the goo balls, it almost becomes unbearable to advance the game further. In Act 4, they reach the supercomputer MOM. Purported as an all-knowing superbeing, MOM turns out to be a spambot, and the questions she makes available merely exist to harvest more information from the user.
The child-like naïveté of the goo balls is what gets me, and it comes to a head during this sequence. Are You Coming Home, Love MOM absolutely nails that sympathetic edge with the understated chorus. The emotions evoked by this music are like helplessly watching a displaced animal struggle to grasp the world of humanity around them.
Listen to Are You Coming Home, Love MOM
Chrono Cross - People Imprisoned by Destiny (Yasunori Mitsuda)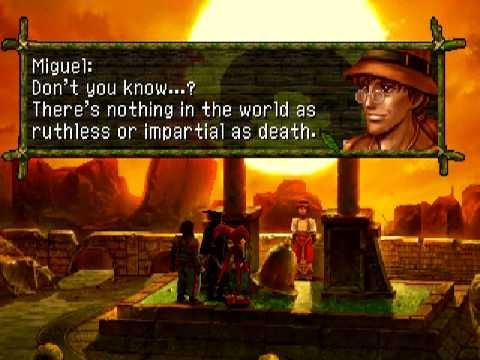 A persistent challenge in life seems to be that one will be faced with decisions that have no positive outcome, where all involved will be hurt. The slow swell of this track, with its brief pauses for effect and its crushing climax, is an eloquent companion for a struggle against the fates. Though it only plays twice in the game, it is among the more memorable in the OST, as in both instances, the song accompanies the need to raise weapons against a friend. Whether it's delivering bad news, ending a relationship, or trying in vain to help, I've known this feeling all too well, and People Imprisoned by Destiny always coerces a reappearance of those memories.
Listen to People Imprisoned by Destiny
Silent Hill - Not Tomorrow (Akira Yamaoka)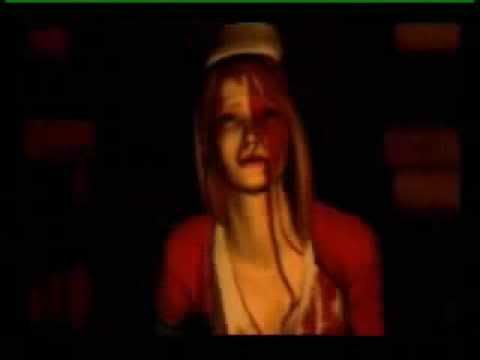 Akira Yamaoka captured a realization of hopelessness in such a poignant way with this piece. Played in-game when Lisa begins to understand that she is actually dead, this song not only punctuates her awakening, but Harry's reaction to her transformation and pleas for help. Whenever I encounter an account of the world's horrendous denizens - murderers, rapists, dictators and all in between - I'm reminded of Not Tomorrow, and can't help but feel sorrowful.
Listen to Not Tomorrow
A great piano arrangement by Verdegrand
Fragile Dreams - Tsuki no nukumori (Riei Saito)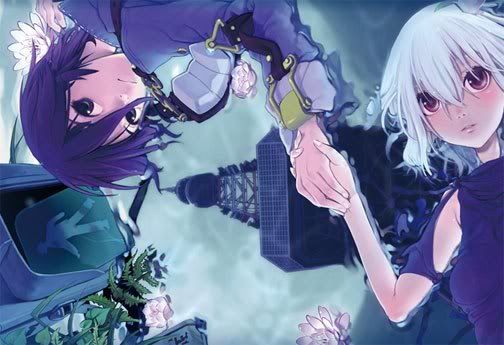 Those who persevered through the many flaws of Fragile Dreams were rewarded with an incredibly moving story. Seto's journey is relatively simple - he's looking for a girl encountered early in the game because he doesn't want to be alone anymore in the post-apocalyptic city. The stark atmosphere is wonderfully accentuated by the graceful soundtrack, which primarily employs the piano, and never fails to ignite each moment. After a bittersweet ending sequence where Seto finally unites with Ren, the credits roll with Tsuki No Nukumori playing.
Fittingly, the song has a precious frailty about it, with soft and soothing vocals over a beautiful melody. After accompanying Seto through the seemingly endless night, seeing him at long last achieve his desire to no longer be alone is overwhelming, and Tsuki No Nukumori is what pushed it over the edge for me. A journey often is in itself a reward rather than the actual destination, and this song properly reflects such a notion. While it is hard to recommend this game to all but the most patient players, it is without a doubt worth every broken weapon and camp by the fire waiting for the chicken-headed merchant.
Listen to a cover of Tsuki no nukumori
(The original isn't available on youtube due to copyright claims, but this is a very good version nonetheless)
Super Mario Galaxy - Stardust Road (Mahito Yokota)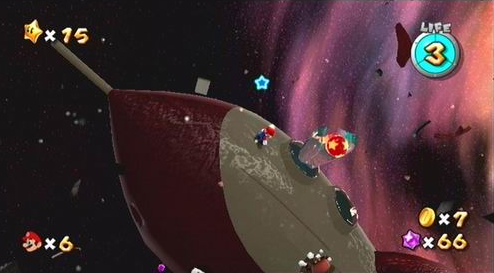 Stepping out into the Space Junk Galaxy for the first time, I felt as though I had tumbled back into childhood, struck by a long-dormant sense of wonderment. Super Mario Galaxy, and this level in particular, represents how I envisioned outer space before my blissful ignorance was shattered by that all-spoiling bastard called knowledge. The soothing instrumentation evoke a magnificent serenity, as Mario bounds through a brilliantly illuminated backdrop. In the face of such unfettered beauty, it's nigh-impossible not to be overcome. Which is why this is always the game I reach for when I've had a lousy day.
Screw you, adulthood.
Listen to Stardust Road
Final Fantasy VII - Aeris's Theme (Nobuo Uematsu)
Yeah, you knew it was coming. Usually, this song is associated with Aeris's death, and we're all quite familiar with it, so I won't elaborate on that scene. In actuality, I am often reminded more of the first time it plays in the game, when Aeris is taken away by Shinra, and the party visits Elmyra. Through a series of flashbacks, we see how Elmyra came to be Aeris's guardian, and how Aeris helped her through the loss of her husband.
Nobuo's excellent theme perfectly captures the fragility of life, particularly with its porcelain-like opening; it is a testament to finding beauty even in the darkest of times. While a superior eye-roll may be appropriate when Aeris's death is referred to as "the moment gamers learned to cry", there is a reason why everyone remembers it, and I largely attribute that memorability to this song.
Listen to Aeris's Theme
Reunion tracks - orchestral arrangement
Piano arrangement
The aforementioned scene
Mother 3 - Sunflowers and Illusions / Name These Children / Mother?! (Shōgo Sakai)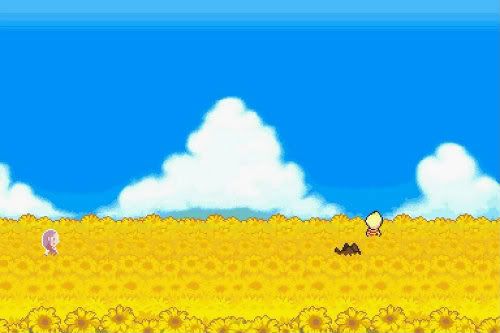 Like the Lumine Mines and Magicant segments from Earthbound, my favorite moment in Mother 3 is when the narrative turns to the silent protagonist. In Chapter 6, Lucas has a sort of out of body experience, and the player is given a direct look into what has been going on his mind. What we see is a field of sunflowers, his deceased mother's favorite.
Three pieces of music play during this chapter, starting with the dreamy Sunflower Field. This gives way to Name These Children, as a flashback of Flint and Hinawa naming their children is presented. Lastly, Mother?! starts when Lucas witnesses the appearance of Hinawa's apparition. The scene and music together are an absolutely heart-wrenching reminder that, despite fighting the evils of the world and going on an epic quest, Lucas is still a kid, who misses his mother dearly.
Watch this scene
Bit.Trip Flux - Catharsis (Gaijin Games)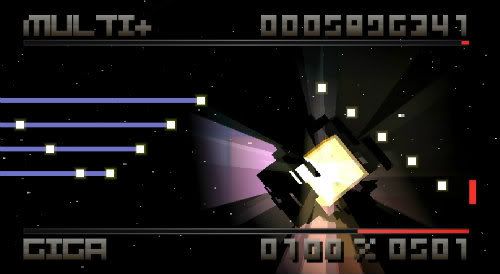 While many of the games in the Bit.Trip series move me to tears by way of frustration, they all nonetheless contain an incredibly affective story and soundtrack within all the daunting challenges. Following the events of Bit.Trip Fate, wherein the protagonist, Commander Video, has died, he finds himself returning back to the nether from whence he came. Flux is unlike any other game I've played; its entire breadth is one elongated death sequence. There is no way to fail a level, as Commander Video's death is an eventuality.
Catharsis is both the name of the third level and the title of the music which accompanies it. The stage begins with a cut scene showing him coming to terms with the events of his life, reaching a state of complete understanding. The song starts with a driving rhythm, building slowly as Commander Video begins to embrace the end. About six minutes in, the wall finally bursts, revealing a melody from Bit.Trip Runner's Impetus. Hearing this celebratory song return is as though Commander Video's mind is focusing on his most triumphant moment, a final bout of unrestrained joy before passing away.
I've never felt more connected to a character in a video game than in this moment. I've had to cope with two deaths in 2012; one was an agonizingly gradual passing of an elderly relative, the other a sudden decline in health of a formerly healthy co-worker. Both were emotionally devastating, and I found myself replaying Bit.Trip Flux almost daily and listening to Catharsis endlessly as I struggled to comprehend and cope with death's inevitability. In those moments where I was alone, severed from immediate contact and support, I truly believe the only thing that kept me from the brink was this music.
Listen to Catharsis
---
LOOK WHO CAME:
Dr Light ate your Magicite
Jon Bloodspray 1
M Randy 1
scarritt 1
Nihil 1
Ben Davis 1