In middle school, I was a huge fan of anime. Like, a HUGE fan. I watched all the cool shonen shows (Dragon Ball Z, Bleach, Naruto, etc.) and obsessed over them for months and months. Since entering high school and approaching my senior year as we speak, one show has always stuck with me and it's one I still keep up with every week.
The name of this show is One Piece.
One Piece always had a rocky history with the United States, beginning with the bastardization of the show by Saturday morning juggernauts 4Kids Entertainment, and continuing with poor advertising and reputation of being "just another kid's show", but what most don't know is that within this show about a rubber pirate boy is a story of heartbreak, triumph, and dreams.
Funimation Entertainment, the rad dudes behind the localization of shows like Dragon Ball Z, Tenchi Muyo, Lupin the Third, Case Closed, and Yu Yu Hakusho, have since picked up One Piece and re-dubbed the series in English for all of us One Piece fans.
Anyways, I have some really cool news for you guys.
At this week's Otakon convention, Funimation announced the license of different shows and the biggest piece news is that they have finally garnered the rights to the classic movie Akira. Among the other announcements was the news that One Piece has been picked up for a fifth season.
This is particularly exciting for me as this is my favorite season of the show so far. It's full of action and really epic scenes, including a full out Marine vs Pirate battle royale.
The other piece of news is that they have also picked up the critically acclaimed movie One Piece: Strong World.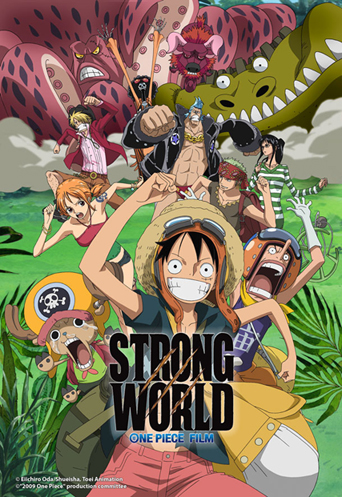 Strong World is an awesome animated film that chronicles an off-course journey by Luffy and pals to save one of their beloved crew mates, Nami.
In my opinion, this is one of the best anime films ever made, due to it being written by the author of the manga himself, Eiichiro Oda. It is really breathtaking to look at, and it's story is pretty simple and insane as well.
I've never been one to be obnoxiously excited for an anime series, and most anime fans annoy me in general, but I can't help but be giddy when it comes to One Piece. Forgive me, Destructoid.