No this isn't a contest. I would like to draw attention to a couple of games that are completely free. First up is Madfingers second android outing: Dead Trigger. It's a zombie FPS, that plays almost like a horde mode, has bite sized missions and rpg lite elements. It runs off of a semi f2p economy, but you can earn everything and endlessly play missions without having to spend a dime.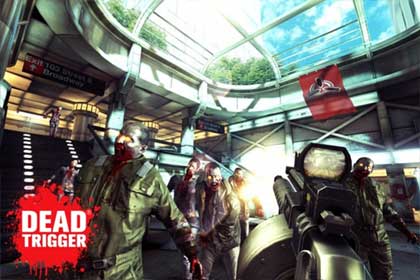 As you can see, she's a looker. Designed for Tegra 3 devices, it looks stunning. Even running on low settings with my HTC Sensation, it looks damn good. Controls are handled well and I actually play it almost every day.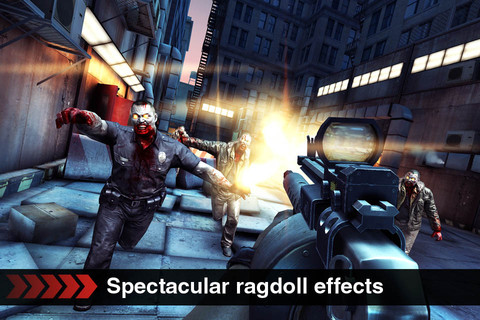 Sad thing about Dead Trigger being free, is that it was only made free due to cocksuckers. Originally the game cost $1. One whole fucking dollar. Due to rampant piracy, Madfinger made it free. That really pisses me off. They are a talented team (they also made Shadowgun) and deserve to be paid. I hope they are able to continue develop on android, because I like their games.
Dead Trigger can be obtained (legally) from https://play.google.com/store/apps/details?id=com.madfingergames.deadtrigger (Wouldn't let me link it)
Next up is the beta of Unepic.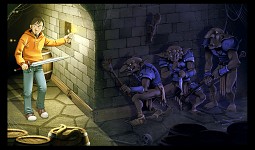 Unepic is an indie 2D metroidvania, semi-roguelike. You excited yet? This game has had me hooked since I looked it up in the new
Indie Royale Bundle
this morning. It's fantastic, here is the dtoid
review
. I had completely forgotten this game existed until today and am sorry I did. Maybe it worked out though, as a lot of things have been patched and tweaked. Besides, look at this boss fight:
Awwww yeah. The full version can be unlocked in-game, or you can buy that awesome royale bundle and get a few other awesome games, such as Oniken. DO IT. But here's the link for Unepic's
beta
.
Well, have fun folks.
---
LOOK WHO CAME:
PhilKenSebben
Shadowstew 1
PhilKenSebben 1
M Randy 1
Isshak Ferdjani 1