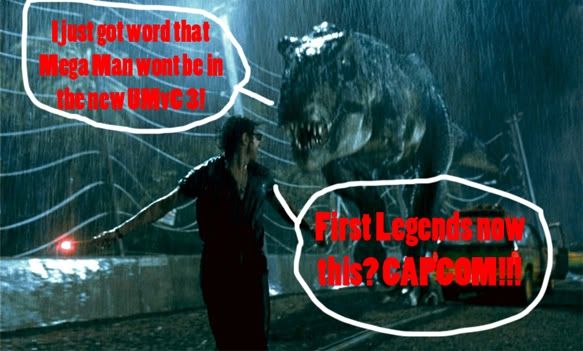 I was going to propose this question a few days ago when I first read the rumors that there would be Ultimate Marvel vs Capcom 3. Now that it is official I think it is only appropriate to let the cat out of the bag. What would you rather have? An expansion like Ultimate MvC3 and SFAE or just DLC like Mortal Kombat.
Personally I like the expansion games better. I know what I am getting right away and there is nothing more to be concerned about. If the developers want to release more content afterwards then they can go ahead and do that too. The great thing about the expansions is that they are at discounted prices. I would rather pay $40 for an expansion pack as opposed to full price for a full blown sequel. BUT! MK has been doing fighting DLC better than Capcom IMO. MK has been releasing one character at a time for $5. Along with the characters are the compatibility updates, which Im assuming means you can play opposing players who have those DLC characters even if you didn't buy them. These compatibility updates have new skins for the characters as well. As an avid fighting game lover there is nothing better than dressing up my guys with new uniforms. One thing I consider when purchasing the DLC is if it is really worth $5. If MK releases upto 10 new characters over the life span of the game I will have payed $50 assuming I buy all the new characters. With the Capcom expansions it is roughly $3.50 when packaged ($40=price/12=#characters) These are tough decisions to make in an economic low point for man.
SO I guess really the question is, do you break the bank once or burn a whole in your pocket every time one of your favorite game releases new DLC?
PS. Comcast doesn't have Jurassic Park. Fuck them for that.