Sorry about the absence of trivia lately; I've been busy. I've been busy. I'm going to keep this short, because there's a RandomWolf I'm working on that'll be up by today or tomorrow.
Law and (Not-so)HandsomeBeast each have one point!
DynamoJoe has two!
And Occams has THREE!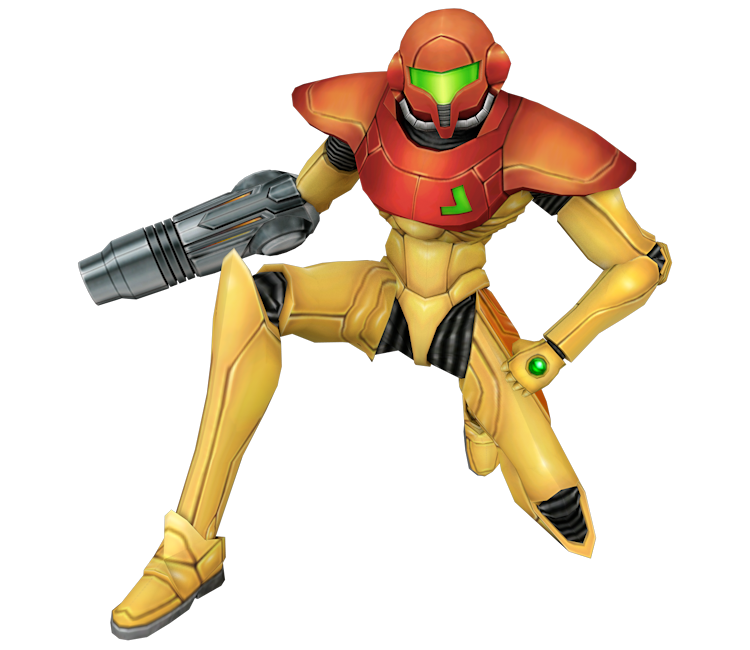 So, I downloaded
Super Metroid
yesterday. It is marvelous. Details can be found in the RandomWolf, but I can say this: I can see why it fights
A Link to the Past
as Chad's favorite game. And now it's time for...
REXWOOOOOOLLLFFFFTRIVIAAAAAAAAAAAAAAAAAAAA!!!!!!!
Anyway, the above suit is the Power Suit. There is another suit, though, that is better, orangeier (that
is
a word!), and has larger (and more awesome) shoulder pads. Name it.
Also, tomorrow is a special day for me. Naming what it is will also net you a point if somebody else hasn't already scored and you can't name the suit..
AAAAAAAAAAAAAAAAAAAANNNNDDDD...
GO!
---
LOOK WHO CAME:
rexwolf2