So I woke up early today, I wanted to play the new GTA4 expansion pack. Which is actually really good. However Rockstar made a dick fucking move. For the last two LC stories (Niko and LaTD) the missions all auot-saved when you were done with them. So I spent about 3 hours playing and went to go take a nap for about an hour. I come back, and guess what,
I HAVE TO DO IT ALL FUCKING OVER AGAIN BECAUSE ROCKSTAR DID NOT PUT AUTOSAVE ON BY DEFAULT THIS TIME
WHAT THE FUUUUUUUUUUUUUUUUUUUUUUUUUUUUUUUUUUUUUUCK! WHY WHY WHY WHY DID YOU DO THIS WHY DID YOU TURN AUTO SAVE OFF WHY WHAT WAS THE FUCKING POINT ARRRRRRRRRGH.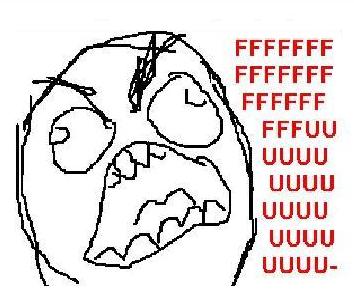 ---
LOOK WHO CAME:
Neonie
Neonie 1