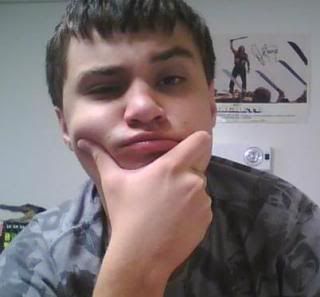 Thas me!
"I learned that aborto had no life, and then i started
laughing because it was so obvious."
-knives
dyslexic:I once read a story about this guy who died
dyslexic: and then went to heaven and saw his family
dyslexic: and they told him to go back
aborto: because he was a tool
dyslexic:LMAO
dyslexic: I love you aborto
Real Name: Sheamus Patrick Roonan
Age: 20
Position: Destructoid's unofficial Pokemaniac and
Official crazy person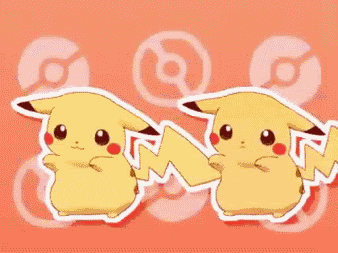 I like long walks on the beach and beating up homeless
people.
On saturdays, I play poker with Jesus and Buddha.
Sometimes Satan comes and we play Chutes and
Ladders.
top 20 favorite games
Top 5 favorite comics
1. Watchmen
2. The Dark Knight Returns
3. Spawn
4. Kingdom Come
5. Sandman
Top 5 favorite movies
1. Pulp fiction
2. John Carpenter's The Thing
3. Evil Dead 2
4. Army of Darkness
5. Creepshow
Favorite hobby: Being an asshole
Also, cards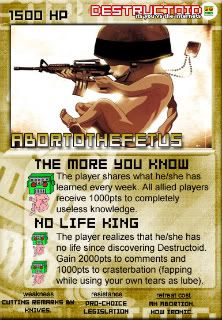 Also also, my birthday present from blehman