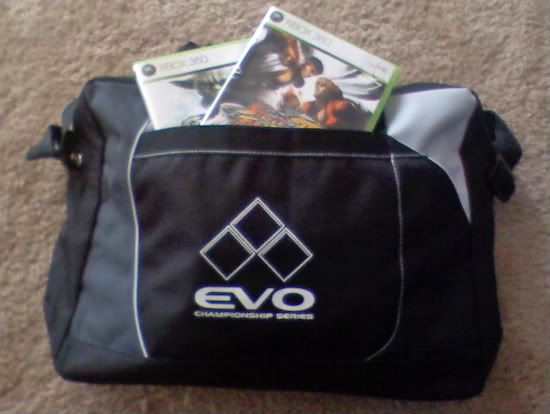 The Evo Stick Sack that I told you all to order
a couple of weeks ago
has finally arrived! I got mine in the mail this morning and I am very pleased with it. The bag is very well made from high quality materials. As an added bonus, it has two pen loops and a pouch on the front of it for the storage of games or you know, drugs.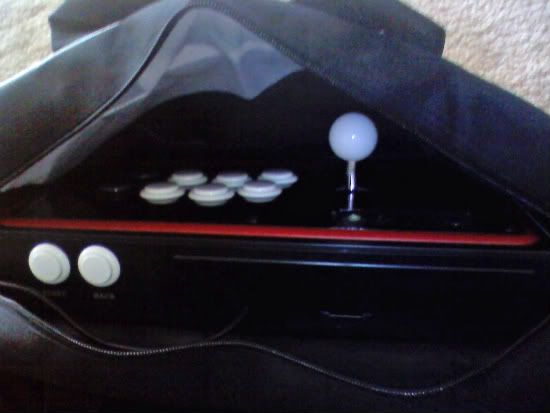 The bag is huge inside and it fits the Street Fighter IV Tournament Edition Arcade Stick like a glove. The bag is even roomy enough for people like me who can't be arsed to put the plug away in it's proper storage compartment, as you can see in this next pic: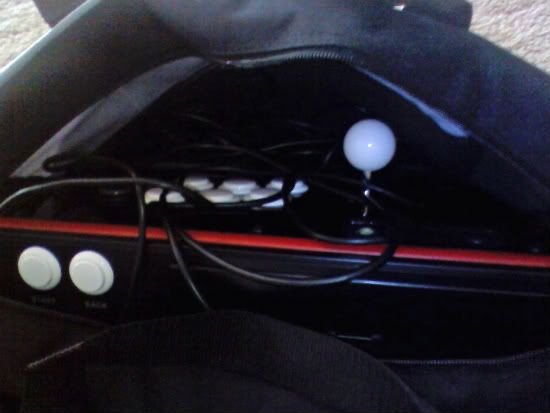 All in all I am very happy with my purchase. It looks great, does what it's advertised to do (a rarity these days) and will be a great first line of defense against the (somewhat) evil forces that are bent on destroying my arcade stick with piss, poop and puke (my cats). Best of all, it only cost me $20. If you're interested,
they may still have some left
, but it is a limited edition run, so hurry up!
Besides the stick sack, I got a two other
things
in the mail today. They should be enough to keep me busy for at least the rest of the weekend, what do you think?