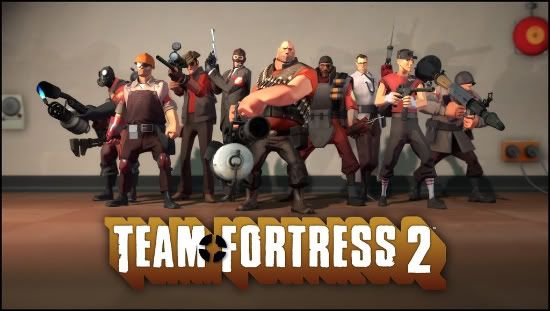 As promised, today Valve talked about the new item unlock system that replaced the old achievement based system in Team Fortress 2 yesterday. The new system is based on overall time played. Valve says the goal is for the average player to have about 20 items in their inventory after approximately two weeks of play. The items have "a good chance" of unlocking at regular intervals during play and are not unlocked via player actions, yet. Future updates will tie the item unlocks to player actions, somehow and will also allow you to trade off those duplicate items you've been getting as well, so stop deleting them.
Read the full blog here.
Overall I'm happy with this update. The new weapons for each class are cool as are the new maps. I'm kind of miffed as to why they chose to completely do away with the achievement unlock system. I don't understand why they couldn't have had that one as well as the new one, but oh well. Otherwise I couldn't be happier, the idea of releasing two class updates at once is genius, it feels a lot different than the recent scout update and I have to say, the sniper/spy spam that I was fearing isn't nearly as bad as I thought. That might have more to do with the new item unlock system though, who knows. Anyways, what do you all think of the new update?