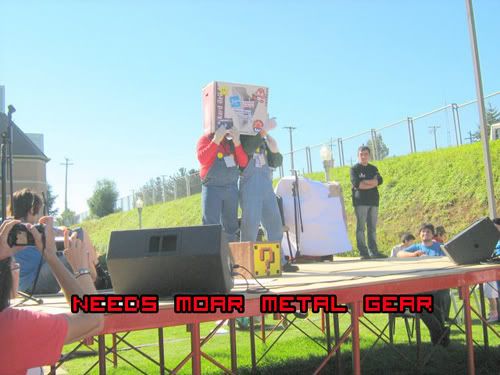 Sometimes, you wish your favourite characters from gamez would be real... Guess what chump! They are!
How so you ask?
Well, let me show with a video (remember, i live in the South Aerican Jungle, so it's in spanish, go and learn some latin)
----------------------
[video]113873:832[/video]
Script: "Mario & Luigi Action Figures"
(Infomercial-like music)
Voice over: Hasbro, Nintendo and the pirated toys store from around the corner, are proud to present as a limited time exclusive with extra cheese and tomato, the toy you've been waiting for this Christmas season. They are your heroes from the world of video games and now, in full-scale, the ACTION DOLLS of Mario & Luigi, from Super Mario Bros.
(cue to the Super Mario Bros. Over world theme)
They are 100% fully pose able with 400 points of movement, so you can make them pose anyway you want!
This figures where anything you've ever wanted to have for sharing with your friends. They are the perfect companion for those boring afternoons when your video game console fails. Why bothering moving a pixel on the screen. Let magic come to life with this toy!
Also, the come with a selection of typical phrases, so you can learn English like an Italian plumber
(Insert M&L voices)
But wait, there's more!
This dolls are
anatomically correct!
That's right ladies, they are fully packed for those
special moments!
If you call now, we will include for no extra charge, the hyper useful COIN CUBE. It's perfect to store that spare change or loose food and even that special item you need, to finish the level.
Call the number on the screen (1-800-It's-a-me) and enjoy this special offer. Your childhood heroes are now your drinking buddies. What better self-present, for this Christmas
Call now!
(Clock sound from "24")
Voice Over 2: While supplies last. If you can't buy it now, do it through "Las Ultimas Noticias" (a Chilean newspaper that is always selling stuff) for $2.990 pesos. (like 2 dollars)

(Game Over Music)
-------------------------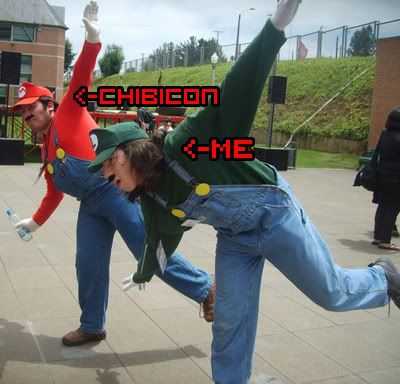 Yup, With
Chibicon's
company we realized a long, long ago dream: Mario & Luigi cosplays. There arren't the better, but, well, we enjoy all the stuff we do yesterday at the G-Expo con in a near city over here.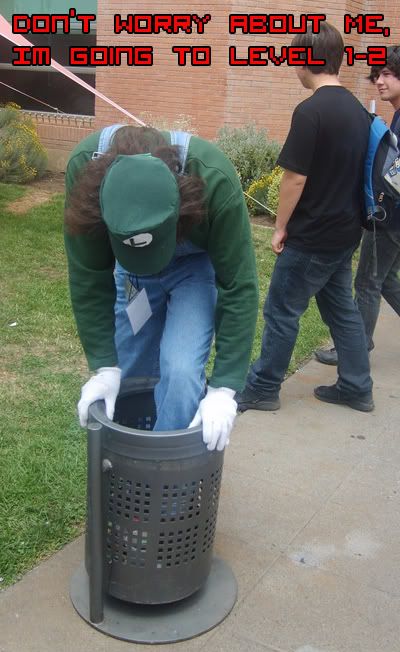 There was a Lot of cosplayers, but like 3 or 4 game related. And the best of all, We Won the Team Category with that performance. So i just wanna share this with the community. About the first pic, it's because that was our Toy Box xD
IM SO FUCKING HAPPY xD
And because i do not want to suck, the Miyamoto Money used in the performance and the Luigi Crossover: Gurren lagan Glases and that Little Knife from Soul Eater.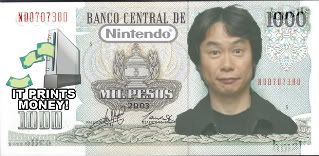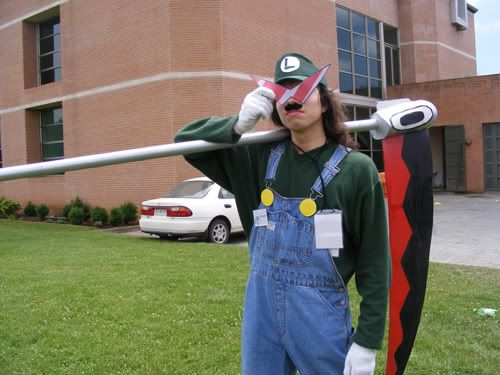 Tomorrow we have Holiday here in Chile, so now im going to drink something to celebrate, Nos Vemos! See Ya!